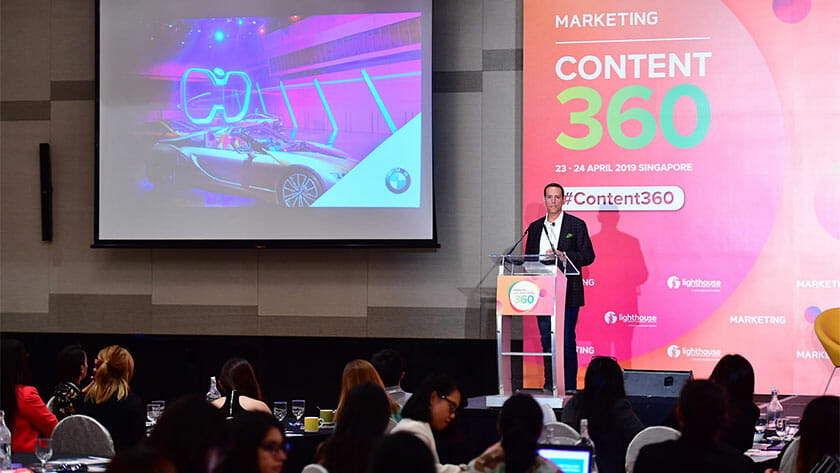 ABOUT CONTENT 360
Designed for content creators, senior management, marketers and communications leaders, from across Southeast Asia – MARKETING's Content 360 conference returns for its seventh year to discuss challenges and to share insights on future content marketing trends, including successful strategies that have been implemented by high profile brands.
The conference offers you the opportunity to network with over 250 high-profile thought-leaders and industry peers, discover actionable insights, strategies and solutions that you can apply to your own organisation. Learn how brands approach omni-channel platforms to create effective, customised and timely content successfully. Use your new-found knowledge and inspiration to apply to your business.
Join us at Content 360 to be inspired, provoke discussion and broaden your knowledge on the next phase of content marketing.
WHAT'S NEW in 2020? If you enjoy workshops and think you will benefit from having a pre-conference workshop (or two) to get hands on in brushing up your content marketing prowess, you have the perfect opportunity to do so on the 11 May 2020. You can choose up to 2 pre-conference workshops (one in the morning and one in the afternoon) or just go for one workshop. The choice is yours. 
Check out the ever popular Nas Daily – uncut – at last year's Content 360