ABOUT CONTENT 360
2022 promises to be an exciting time for you. Are you up for it?
The landscape of content creation and content marketing is always shifting. New trends are emerging overnight, brands are constantly kept on their toes, and the race is on to see who can be the first to take advantage of these new changes and thrive.
Content 360 has been the BIGGEST conference for all things content creation for the past 10 years and in 2022, it won't just be virtual. That's right, Content 360 will be in a hybrid format. From 26 – 27 April 2022, join us in-person in Singapore for 2 days of action-packed keynote sessions and panel discussions, featuring heavy hitters and top talents in the content creation industry.
Be part of a dynamic and exclusive community that are not only at the forefront of creating memorable content, but are also inspirational in their brand messages. Today's generation of consumers are more attuned to the global climate, so if you are not playing catch up, you are losing out. Content 360 will get you up to speed on the latest trends, and actionable insights to breathe a new life to your brand and its content strategy. So what are you waiting for?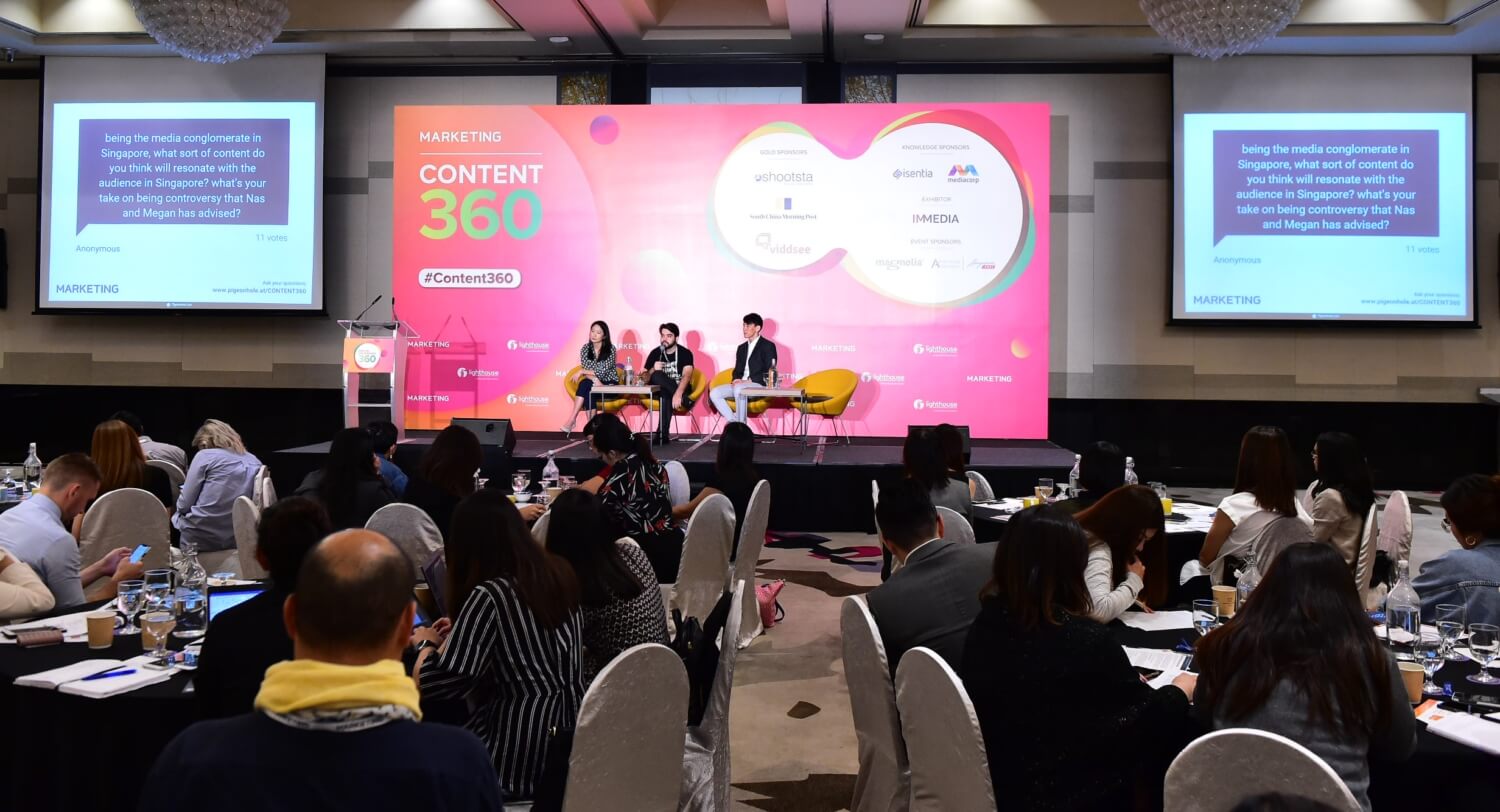 That's not all! If you fall under one of the following categories, Content 360 is definitely for you.
Agencies:
Client success managers
PPC, SEM and content strategists
Agency account managers
UX/Web designers
Content creators
VP/Directors/Managers/Head of:
Creative services
Public relations
Web designers
Content marketing
Social media
Digital marketing
Who should attend Content 360?
Content marketing strategists who are looking to make more engaging content to organically reach their target audience.
Branding executives who are looking to get their brand storytelling right by delivering messages at the right time, on the right platform.
CMOs, digital and marketing executives who are looking at strengthening, scaling and monetising consumer engagement across all platforms.
Marketing insights and strategy leaders who want to gain critical insights to navigate the everchanging regional/local market sentiments and behaviours.
Business owners and entrepreneurs who are looking to capitalise digital channels and platforms with limited resources.