Welcome to
Content 360
MAXIMISE ROI:
Deliver on THE PROMISE OF 
Next Gen Content
Where
One Farrer Hotel, Singapore
 About Content 360
Following 2019's huge success, MARKETING is delighted to bring back Content 360 for its' seventh year.
Content 360 is the region's premiere content marketing forum designed for content creators, senior management, marketers and communications leaders from across Asia Pacific. The 2020 edition will bring together industry leaders to discuss challenges and share insights on future content marketing trends, as well as successful strategies to help tackle the complex marketing landscape.
Alongside invaluable networking opportunities, 2020's Content 360 will feature interactive and engaging sessions with focused breakouts, hands-on workshops, lively debates and in-depth case studies.
WHAT'S NEW in 2020? If you enjoy workshops and think you will benefit from having a pre-conference workshop (or two) to get hands on in brushing up your content marketing prowess, you have the perfect opportunity to do so on the 11 May 2020. You can choose up to 2 pre-conference workshops (one in the morning and one in the afternoon) or just go for one workshop. The choice is yours. 
Want to hear from a wildly successful video creator – Nuseir Yassin? Check out the mastermind behind Nas Daily at 2019's Content 360 to understand what inspired him to start Nas Daily.  Fascinated by Nusseir, then watch his full fireside chat from 2019 for more insights and get inspired!
Benefits of Attending
By attending Content 360, you get to:
GAIN VALUABLE INSIGHTS
Gain insights into leading brands' strategies and content creation techniques
DISCOVER, BE INSPIRED & STAY AHEAD
Discover what your peers are doing or steering clear away from. Be inspired. Stay ahead of the curve with emerging trends and tried and tested solutions
KNOWLEDGE SESSIONS
Deep dive into knowledge sessions with our industry expert speakers
NETWORK & COLLABORATE
Network and collaborate with industry leaders, re-connect with your peers, and uncover the latest technologies
Need More Good Reasons to Attend?
As a business owner, a marketer, a content creator or a communicator, we are all faced with these challenges when it comes to content marketing:
Personalisation
It is still a challenge for most brands to create personalised experiences at scale. Personalisation has been proven to be one of the keys to successful engagement, which is why Dynamic Content (i.e. content that is tailored based on your profile) is of such high interest.
Saturation and Content Panic Syndrome
Brands are worried about their content breaking through in such a cluttered media landscape. They are also worried about how they can rehash the same topic into useful content, which leads them to thinking about new ways to distribute their content, and new ways/formats to convey it.
Measurement and Insights
Marketers are still grappling with how best to measure the effectiveness of their content, and how to derive actionable insights. This is why Content Intelligence and Value metrics are important topics.
Tech overdose
Marketers are drowning with choice when it comes to solutions/tools for content management, distribution, amplification, and curation that will seamlessly complement and integrate with their overall strategy. They want a clearer idea of what will really drive their campaigns and content marketing forward.
If you do not have the answers to all these challenges nor have put in place the perfect solution for your content marketing needs; then you need to attend Content 360 conference 2020.
Agenda - Workshops
You may choose to purchase up to 2 workshops on 11 May 2020. If you decide to attend 2 workshops, please select one from the morning session and another from the afternoon session.
Morning Workshops
8:00AM
Registration
9:00AM
Morning Workshops Begin
 
Workshop A: Aligning content marketing with business goals (Advanced)
Workshop B: Killer email content – techniques that work (Basic/Intro)
Workshop C: Conversion Rate Optimisation (Intermediate)
12:30PM
End of Morning Workshops
Afternoon Workshops
1:00PM
Registration
2:00PM
Afternoon Workshops Begin
 
Workshop A: Social Media Content Marketing (Beginner)
Workshop B: Search-Optimised Content Best-Practices (Intermediate)
Workshop C: DIY Video Content Production (Intermediate)
5:30PM
End of Afternoon Workshops
Agenda - Day 1
8:00AM
Registration
9:00AM
Welcome and opening remarks
At the Edge of Content Tech
9:10AM
Opening Keynote: Content's next frontier of creating competitive advantage with new tech
9:40AM
Getting personal: Redefining the customer journey with dynamic content
10:10AM
Morning networking break
10:30AM
Panel Discussion: Future proofing your content strategy through effective data analysis and strategic planning
11:10AM
Getting smart: creating a dynamic engagement platform with smart content
11:40AM
The sounds and sights of search: Increasing reach and relevance with emerging content search trends
12:10PM
Networking lunch
Content Marketing ROI
1:10PM

Scaling Personalization through adaptive content for omnichannel marketing delivery

1:40PM
Panel Discussion: Stronger together: Winning strategies for successful content collaborations and coalitions
2:20PM
Content IQ: Making content intelligence tools work for your brand
3:50PM
Afternoon networking break
Endemic Content
4:10PM

Mastering localisation by leveraging consumer sentiment with targeted community-based content

4:40PM
Game On! How brands are using eSports to manufacture content and grow their consumer base
5:10PM
Closing remarks
5:30PM
End of Day One
Agenda - Day 2
8:15AM
Registration
9:00AM
Welcome and opening remarks
Content Management & Measurement
9:10AM
Applying Artificial Intelligence and Machine Learning to measure success of marketing campaigns
9:50AM
Future-Proof Your Content Marketing Strategy Through Smart Measurement
10:30AM
Refreshment break
10:50AM
Panel Discussion: Building sustainable content models to prevent, burnout, content panic syndrome and loss of consumer interest
11:30AM
Employee activism: Converting your most critical (and overlooked) audience into content brand ambassadors
12:10PM
Networking Lunch
What's Trending in Content?
1:10PM
Getting Started with Machine Learning Content Attribution
1:50PM

Introducing video strategy in the for win-win for a business

2:30PM
Creating impressions via micro-moment content marketing
3:10PM
Afternoon networking break
The Future of Content Strategy
3:30PM

Unifying art & science: Balancing data and creativity in creating compelling and quality content

4:10PM

Panel Discussion: Making the Shift from Volume Metrics to Value Metrics to obtain better results

4:50PM
Closing remarks
5:00PM
End of conference
KEY THEMES COVERED ON 12 MAY 2020
At the Edge of Content Tech
creating competitive advantage with new tech
redefining the customer journey with dynamic content
future proofing your content strategy
smart content
content SEO
Content Marketing ROI
omnichannel content marketing delivery
content intelligence
Endemic Content
content for communities
manufacturing new content (SEA Games)
KEY THEMES COVERED ON 13 MAY 2020
Content Management & Measurement
using AI and machine learning to measure success
future proofing with smart metrics
building sustainable content models
content and employee activism (turning your employees into content creators)
Content Trends
content attribution and machine learning
using video as an effective customer service medium (answering FAQs etc)
micro-moment content marketing
Future of Content Strategy
data driven creativity
shifting from volume to value metrics
Featured Speakers
Our full line-up of expert speakers for 2020 will be announced soon – check back for regular updates!
If you'd like to suggest a speaker/topic or apply to speak at Content 360 conference 2020, please contact Priya Karthik at priyakarthik@marketing-interactive.com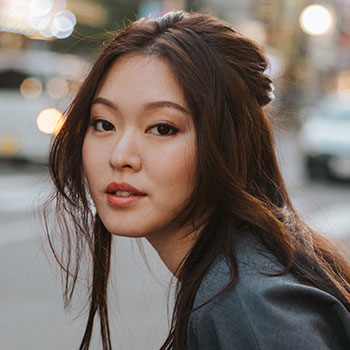 Christabel Chua
Social Media personality and Entrepreneur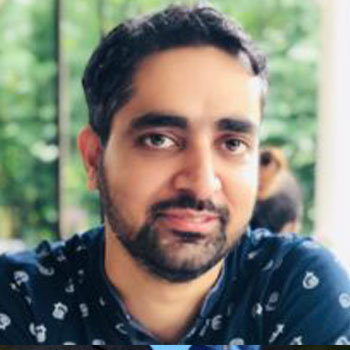 Nikhil Kharoo
Head of PR & Partnerships, Asia Pacific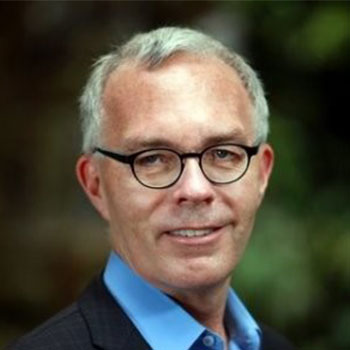 John Hamilton
Corporate Director, Marketing Communications, Asia Pacific
Four Seasons Hotels and Resorts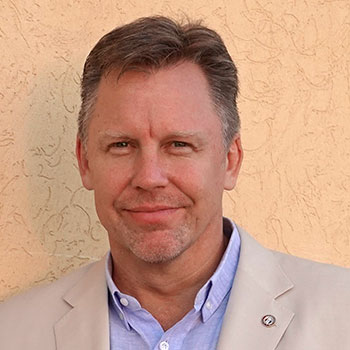 Trevor Hale
Chief Communication Officer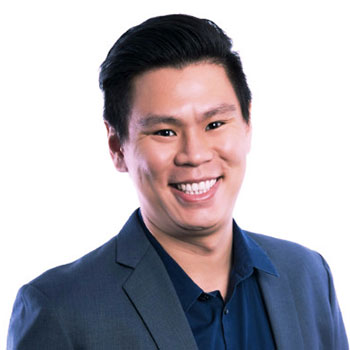 Mark Khoo
Digital Marketing and E-commerce Director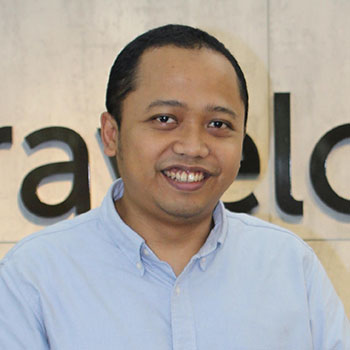 Veriyanta Kusuma
Head of Community and Social Marketing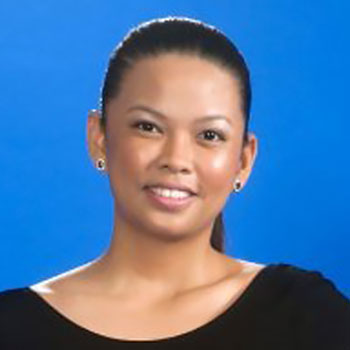 Jean Madrid
Managing Editor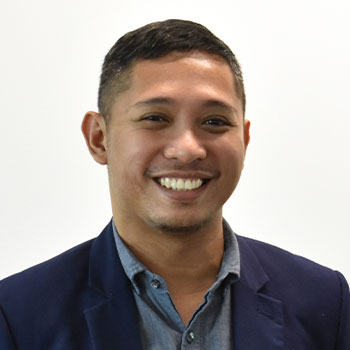 Christopher Daguimol
Group Director Brand Communications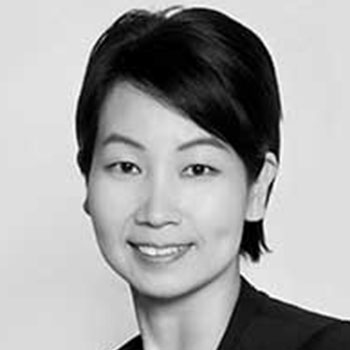 Sophia Ong
Vice President, Marketing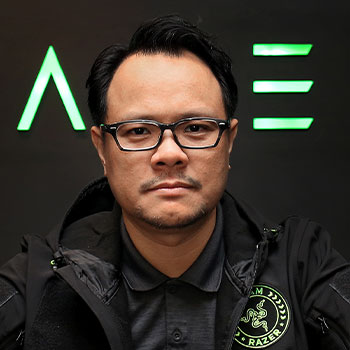 David Tse
Global Esports Director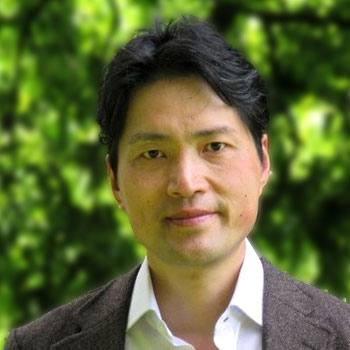 Akira Mitsumasu
VP, Global Marketing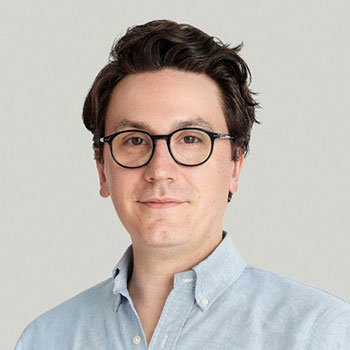 Jean Thomas
Chief Marketing Officer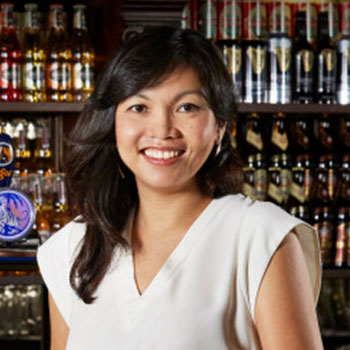 Venus Teoh
Director of International Brands - Tiger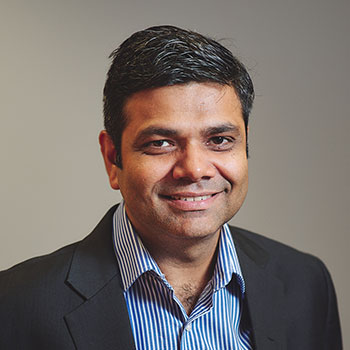 Ranjan Jha
Senior Manager of Brand & Marketing
2019 SPEAKERS
If you missed our past Content 360 conference, scroll down to view our line-up of speakers for 2019.
Please check back on our website for exciting updates on 2020's list of speakers.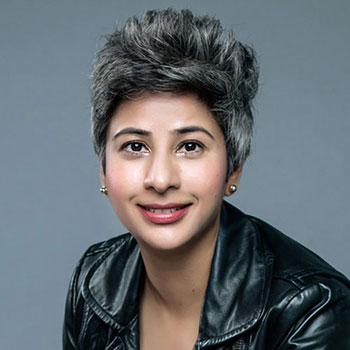 Manisha Seewal
Group Chief Marketing Officer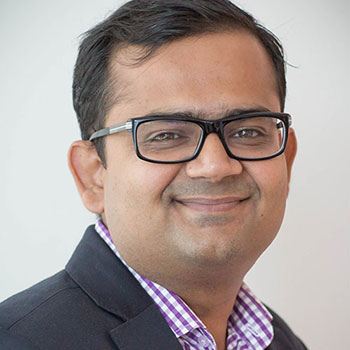 Rashish Pandey
Director of Marketing – Asia Pacific & Japan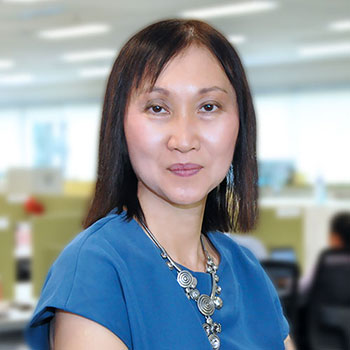 Ho Nget Vooi
Head of Marketing Segments and Communications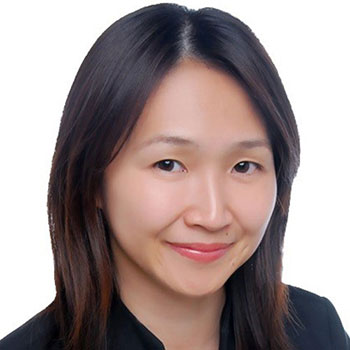 Goh Kah Lin
Senior Deputy Director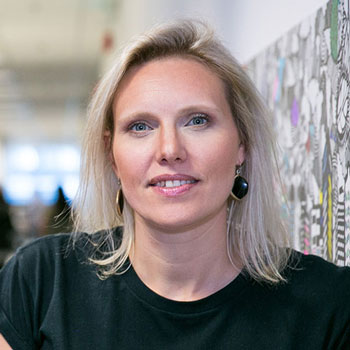 Kate Mallord
Senior Content Marketing Manager – Asia Pacific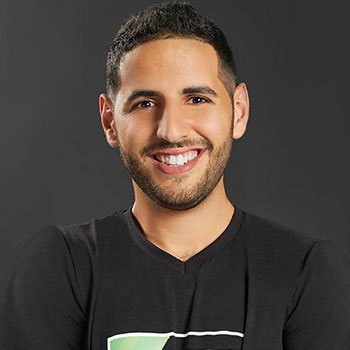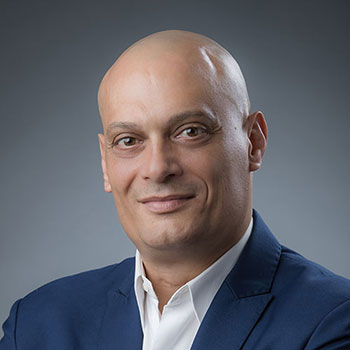 Dominique Touchaud
Associate Brand Director (Fabric Care) & Brand Building Integrated Communications Asia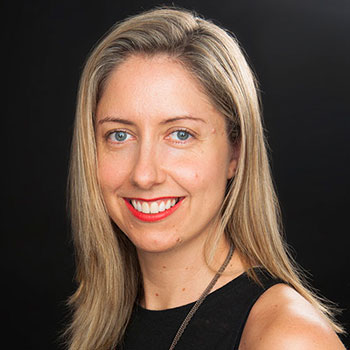 Jodie Collins
Managing Director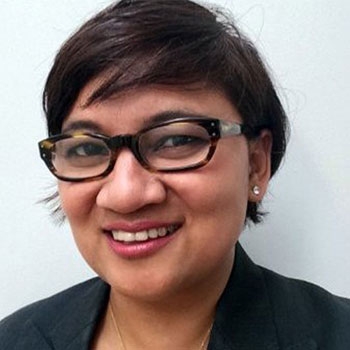 Norliza Kassim
Global Head, Personal Segment Marketing & Digital Marketing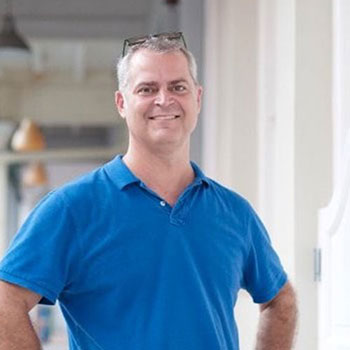 Kris LeBoutillier
Digital Content Director, Asia Pacific
Testimonials FROM PAST DELEGATES
Every year, towards the end of the conference, we ask our delegates to submit their feedback on a digital platform. Many do so anonymously and we respect their privacy. Below, you'll find a sample of candid feedback provided by Content 360 2019's conference delegates. Still need more convincing? Check out the list of companies who attended Content 360 2019 from this link.
"This conference is great! I met different brand marketers and speakers that are like minded and have the same kind of passions!"
"This is an excellent conference to gauge where your brand currently is and where it should be in today's and tomorrow's marketplaces."
"Amazing experience. Full of practical knowledge and opportunity to meet new people. This is a must-attend conference for every marketing professional!"
"Valuable conference! If you want to stay in the game and learn how content creation, SEO strategy, and the way consumers search for what they need - this is a great opportunity to learn!"
"I had a great time at this year's Content 360 conference! I got all the information I needed on how to implement and create an effective brand strategy and positioning."
"As always, this was a well organised conference. Kudos to the team! It is always nice to catch up on the latest and greatest concepts and learn how much you don't know!"
"This conference allowed me to talk to many different brands and vendors face-to-face as well as to establish my own network. I heard how other groups are solving the same problems we are trying to solve. I'll be coming back!"
"I liked the fireside chats; they gave me ideas and insights on how to develop branded campaigns using video, humour and alternative genres. This was so informative and made me brainstorm ideas for new content."
"Personally for me, connecting with the marketing practitioners enriched my understanding of content and what a key ingredient it is. The speakers spoke at the very heart of it."
"This is a conference well-worth attending! I walked away with many initiatives and ideas to implement back at work!"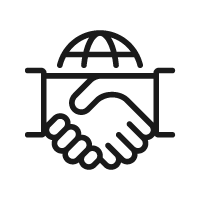 For sponsorship opportunities, please contact:
Chua Soon Tzer
Regional Commercial Director, SEA
Tel: +65 6423 0329
Mobile: +65 9066 0353
Email: soontzerc@marketing-interactive.com
PHOTO GALLERY:
CONTENT 360 CONFERENCE 2019
Remember to join us for Content 360 conference 2020.
PHOTO GALLERY OF CONTENT 360 2019
Remember to join us for this year's exciting Content 360 2020.
CONTENT MARKETING RELATED ARTICLES from MARKETING-INTERACTIVE
Stay ahead of news and insights about the people and companies who are movers and shakers of PR and communications in Asia. Click on the link to read the articles.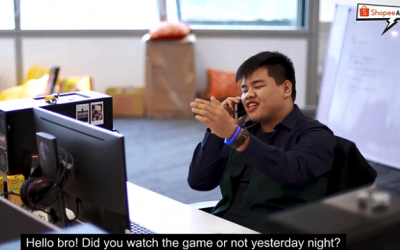 Shopee puts creative twist to content marketing with #ShopeeAdvice Shopee Malaysia has created a weekly video series named #ShopeeAdvice to promote the products on its website. The new series currently has two videos, with the first featuring an inconsiderate...
Let us work together to minimise the spread of the coronavirus (COVID-19) by practicing responsible behaviours.
For your own health and safety, we advise you to wear your own mask during the event if you are feeling less than your usual self, have a low immunity or are pregnant.
If you are feeling on top of the world and would still like to wear a mask as a precautionary measure – please do!
Do avoid shaking hands and making physical contact. Remember to wash/sanitise your hands regularly.
Most importantly, let us not live in fear and panic. Instead, as a community of marketers, let us keep our businesses moving forward, for the benefit of clients, company and self. Stay resilient.
For the purpose of contact tracing (if the need arises), you are required to produce your name card for us to register your attendance.
All event attendees will go through a temperature screening. Anyone with a temperature of more than 37.5 degrees Celsius will not be allowed to participate in the event.
Hand sanitisers will be provided by the hotel venue (when available).
Are you ready to become a
content marketing expert?