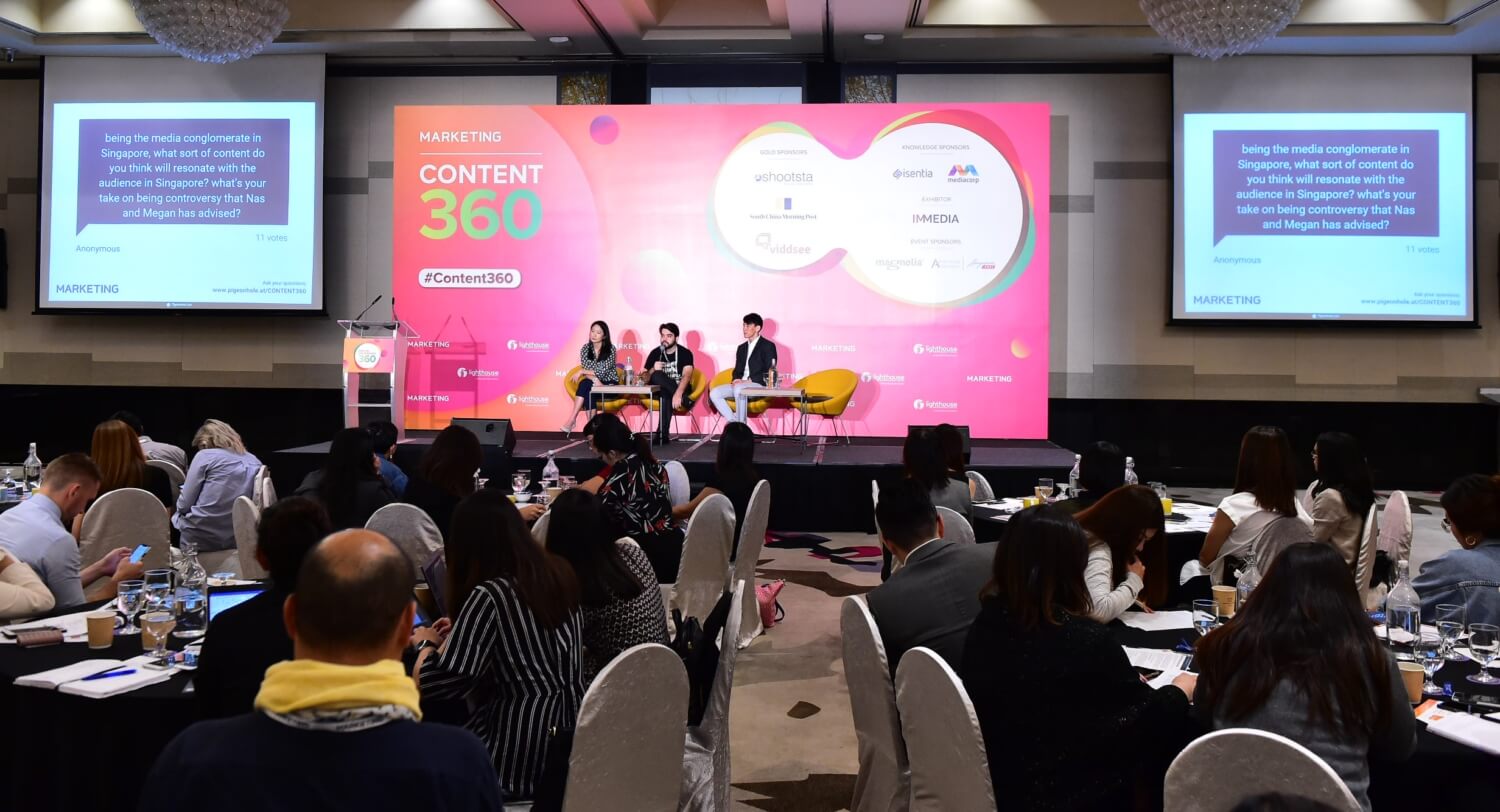 Why you should attend Content 360?
The industry's brightest minds gather at Content 360 to discuss the future of content creation and give practical bits of advice to tweak content creation challenges into opportunities including:
A roadmap through the entire cycle of content production to make your content stand out among the perpetual noise of your competitors.
A framework on how to create a sense of community for your brand by educating your leads using the right content creation tools and driving strong sales conversion.
Trials and errors on the implementation of the latest content tools to ensure that your content is at the right place, at the right time, in front of the right customer at the right cost.
Best ways to blend creativity and data to foster lasting relationships with your consumers and create eternal loyalty.
The ultimate guide for content creators to drive change and innovation to reshape "what use to be done", and how to gather everyone to embrace what now needs to be done for perfecting content strategies.
And so much more …
Who should attend Content 360?
Content marketing strategists who are looking to make more engaging content to organically reach their target audience.
Branding executives who are looking to get their brand storytelling right by delivering messages at the right time, on the right platform.
CMOs, digital and marketing executives who are looking at strengthening, scaling and monetising consumer engagement across all platforms.
Marketing insights and strategy leaders who want to gain critical insights to navigate the everchanging regional/local market sentiments and behaviours.
Business owners and entrepreneurs who are looking to capitalise digital channels and platforms with limited resources.
That's not all! If you fall under one of the following categories, Content 360 is definitely for you.
Agencies:
Client success managers
PPC, SEM and content strategists
Agency account managers
UX/Web designers
Content creators
VP/Directors/Managers/Head of:
Creative services
Public relations
Web designers
Content marketing
Social media
Digital marketing