About Mobile &
E-commerce Marketing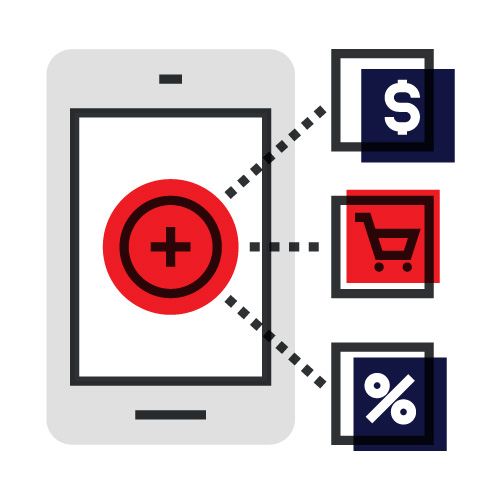 As the consumer-driven environment becomes increasingly flexible and digitalised, mobile and e-commerce campaigns are evolving to suit a new era of consumer purchasing behaviour. The surge in demand for online purchases are forcing the brands today to accelerate their mobile marketing and multichannel marketing strategies to go beyond measurement, optimisation and automation to create the best digital experiences to remain competitive in the increasingly saturated digital sphere.
Mobile & E-commerce Marketing, brought to you by MARKETING-INTERACTIVE on Week 3 of Digital Marketing Asia 2020, will gather brands to debate and discuss the latest insights and revolutionary strategies on mobile and e-commerce marketing that will help to drive long-term digital customer acquisition, retention – and growth.
Powerful Case Studies From
Meet Your Industry Experts
Our full line-up of expert speakers for 2020 will be announced soon – check back for regular updates!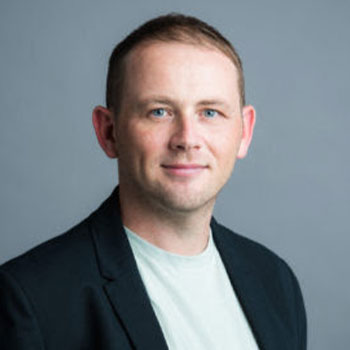 Tom Simpson
Senior Vice President, APAC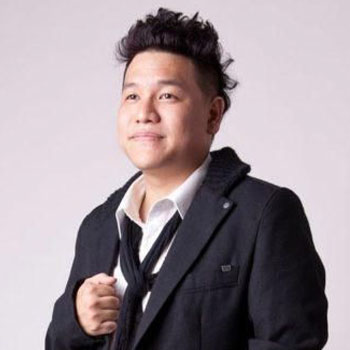 Joseph Chua
Chief Commercial Officer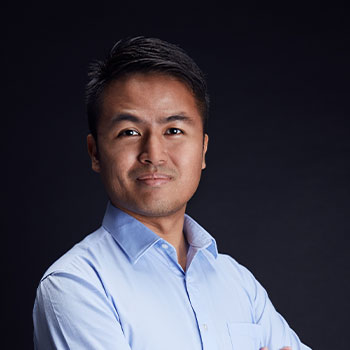 Kester Poh
Co-founder and CEO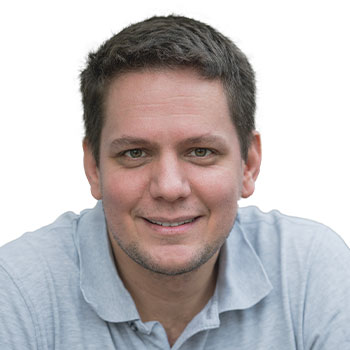 Itamar Benedy
Co-Founder & CEO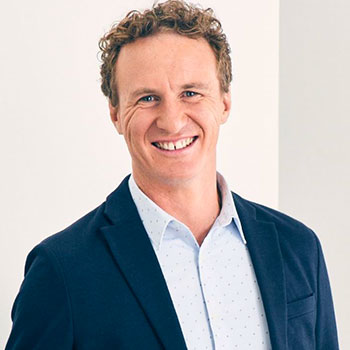 Matthew Gain
SVP, Head of Audible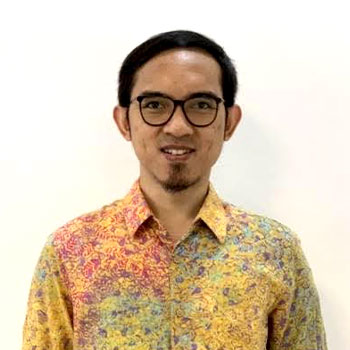 Bayu Sakti
SVP Head of Digital and Online Marketing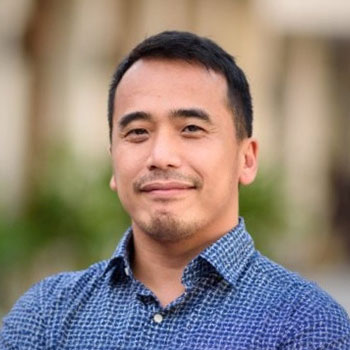 Paul Soegianto
Chief Strategy Officer
Bluebird Group, Indonesia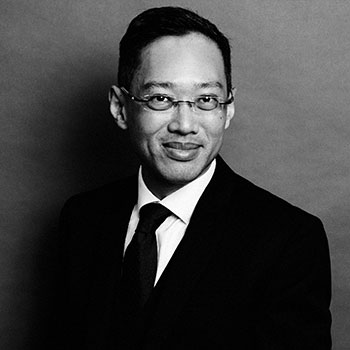 Kevin Kan
Chief Experience Officer
Break Out Consulting Asia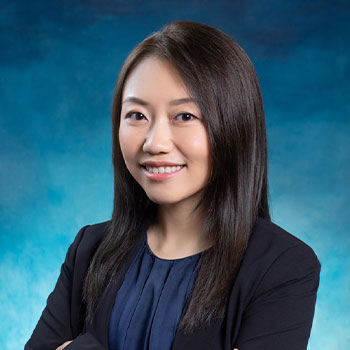 Flora Hu
Head of eCommerce Asia
Carlsberg Group, Hong Kong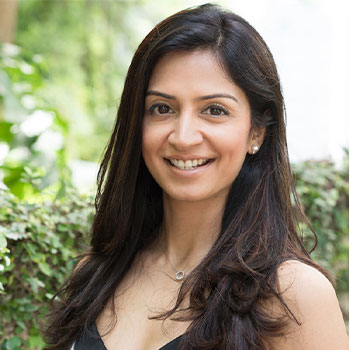 Raushida Vasaiwala
General Manager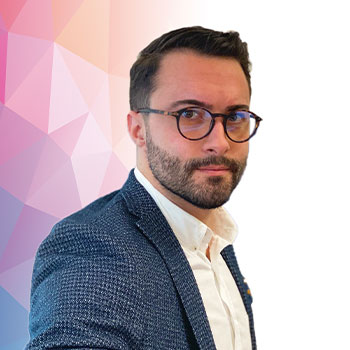 Raffaele Masi
Global head of eCommerce B2B, Professional Beauty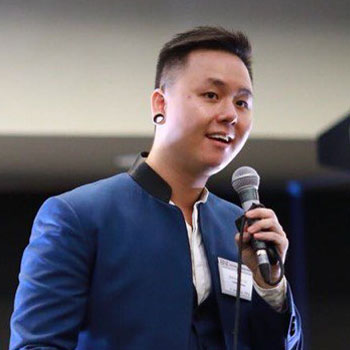 Jeremiah Su
Director of Communications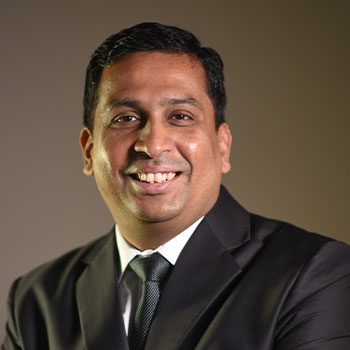 Anil Gautam
Managing Director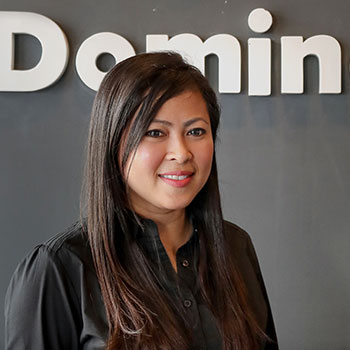 Linda Hassan
Group Chief Marketing Officer
Domino's Pizza, Malaysia & Singapore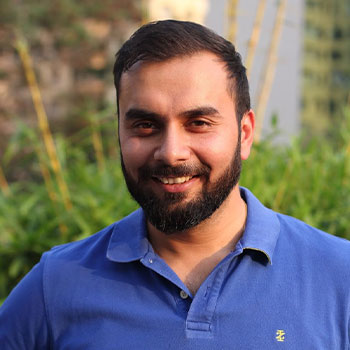 Mayank Singh
Head of Marketing & Technology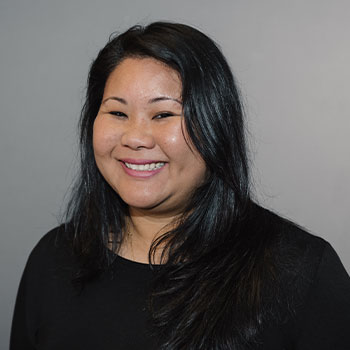 Gina Kwong
Senior User Acquisition Manager, Mobile Marketing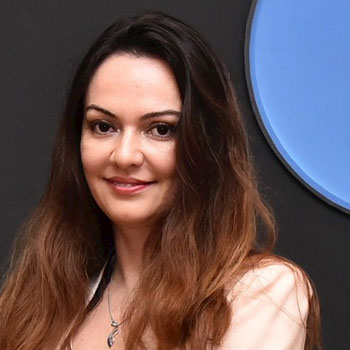 Burcu Turel
Marketing Director, Head of Campaigns & Demand Generation
Ericsson, SEA, Oceania & India
Cindy Eliza Vaz
Digital Marketing Manager
Huawei Technologies, APAC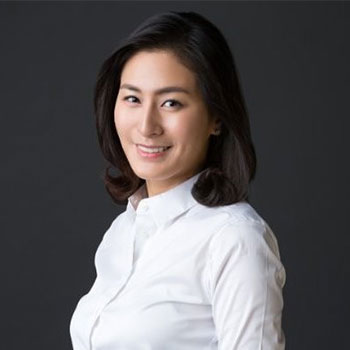 Soyeon Kim
Director of Marketing
Huawei Mobile Services, APAC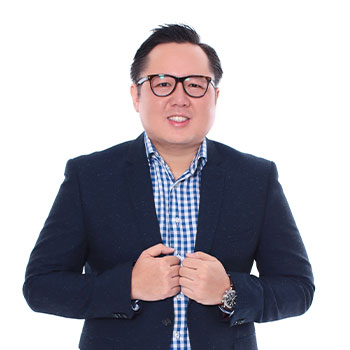 Andrew Yeoh
Head of Marketing & Innovation – Shopping Centre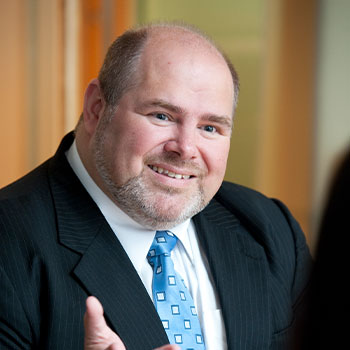 Anson Bailey
Head of Technology, Media & Telecoms, Hong Kong, Head of Consumer & Retail, ASPAC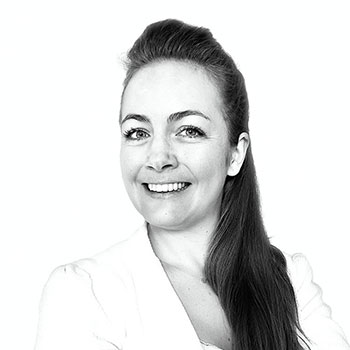 Delphine Dierckx
Vice President, Category Director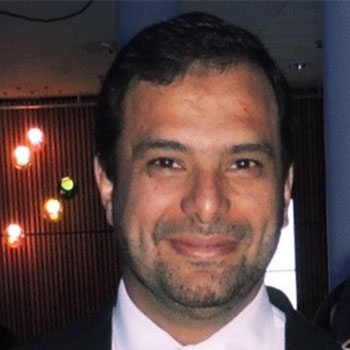 Shady Ramadan
Head of Product - Carrefour eCommerce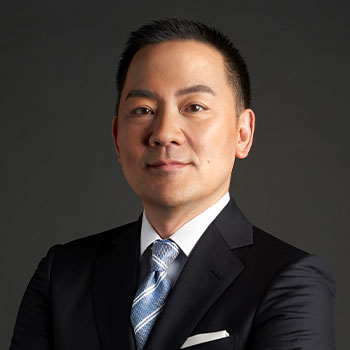 Toh Dasheng
Head, Commercial Planning & Solutions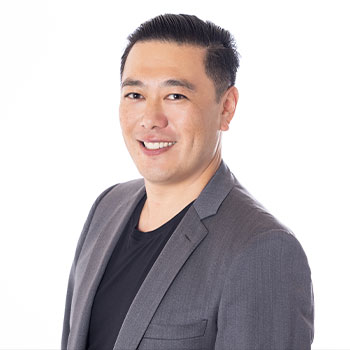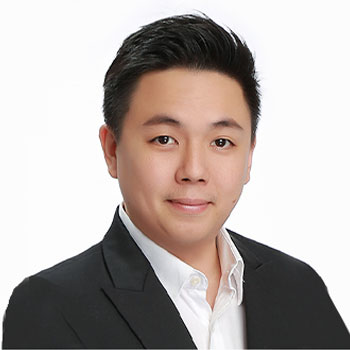 Alexander Tan
VP of Product Innovation & Partnerships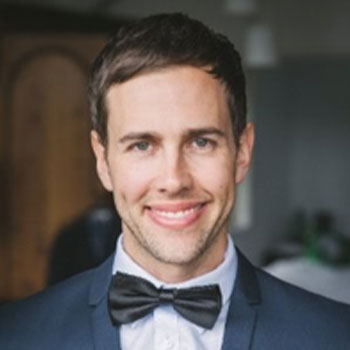 Shane Capron
Global Marketing Director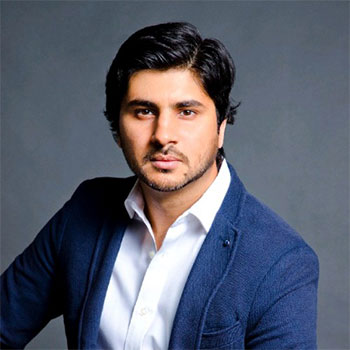 Aun Zaidi
Consumer Marketing Director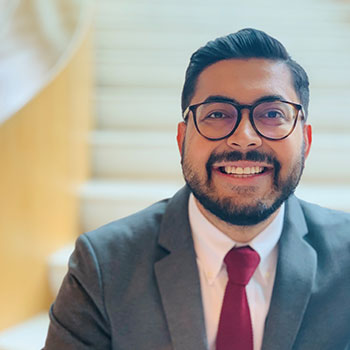 Rishab Mukherjee
Brand Director, SK-II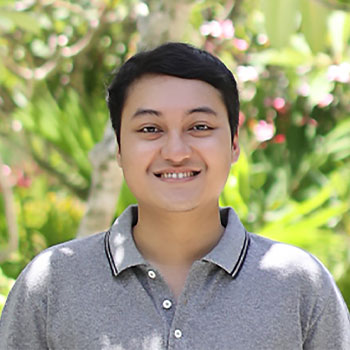 Radit Mahindro
Digital Marketing Director
Potato Head Group, Indonesia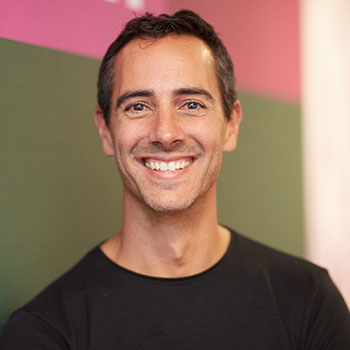 Marc Palomeque
General Manager eCommerce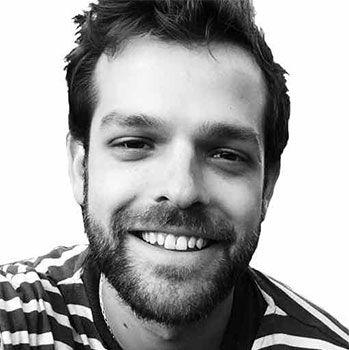 Anthony Hymes
Head of Digital Media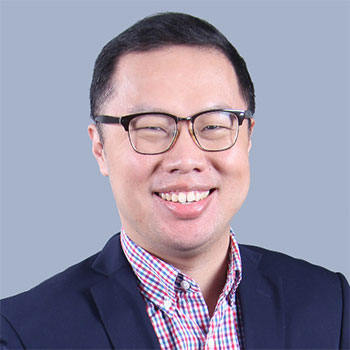 Jayan Dy
VP Digital, Head of eCommerce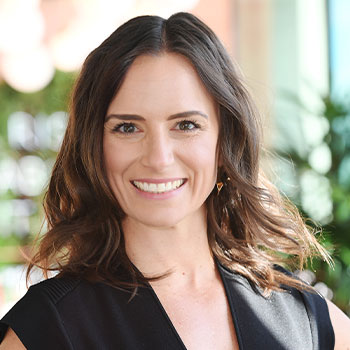 Joanne Heggie
Head of Marketing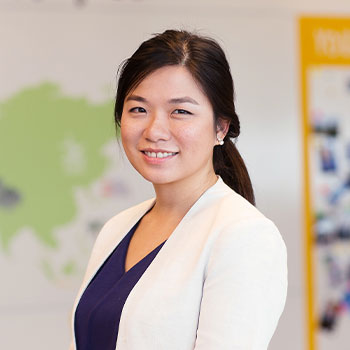 Jane Lim
VP, Global Markets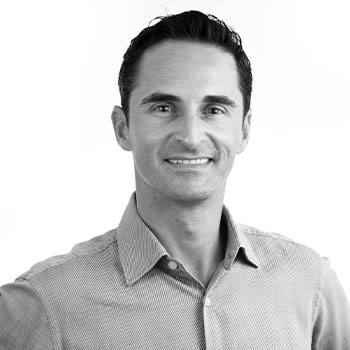 Greg Fournier
SVP Client Partnerships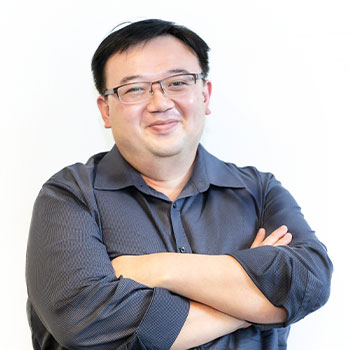 Kestrel Lee
Executive Creative Director & Digital Strategist
Agenda
Mobile & E-commerce Marketing
Embracing the new post-crisis norm: Evolving your digital presence to drive growth
Evaluating portfolio of opportunities to expand businesses in the digital age
Creating a comfortable path for customers to access products with new digital offerings
Using automation to reflect current trends on marketing strategies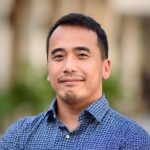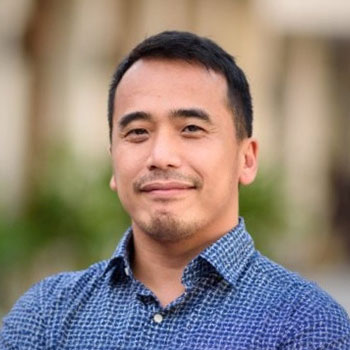 Speaker:
Paul Soegianto,
Chief Strategy Officer,
Bluebird Group, Indonesia
Scaling e-commerce creativity: How to engage and convert customers by boosting creative volume and variety
Achieving robust and automated creative production to seed products across digital channels
Bridging the gap between the content your brand needs and business goals you aspire to achieve
Exceeding customer expectations by integrating the latest trends to cut through the noise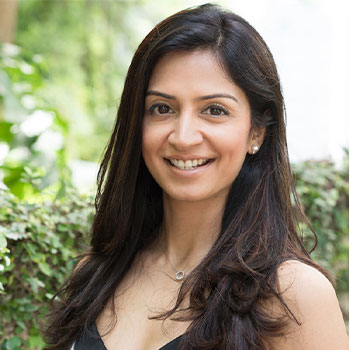 Speaker:
Raushida Vasaiwala, General Manager, Celtra, APAC
[Panel Discussion] Get in the Game: Unlocking missed opportunities around gaming for marketers
Breaking the common stereotypes of gamers in this mass marketing channel

Showcasing gaming opportunities as a mass advertising channel and the evolution of gaming as the 'new social'

Demonstrating how brands are reacting to the growing demand to communicate effectively within this massive gaming ecosystem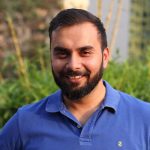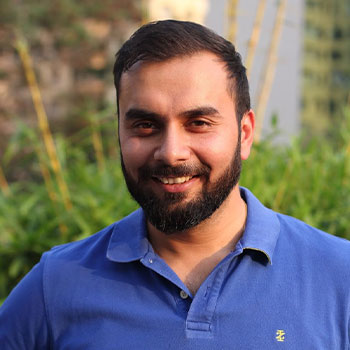 Moderator:
Mayank Singh, Head of Marketing & Technology, Domino's Pizza Indonesia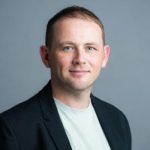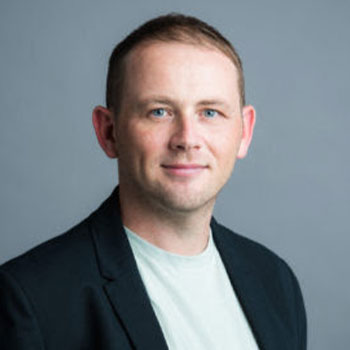 Panelist:
Tom Simpson, Senior Vice President, AdColony, APAC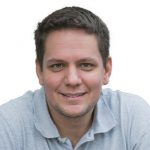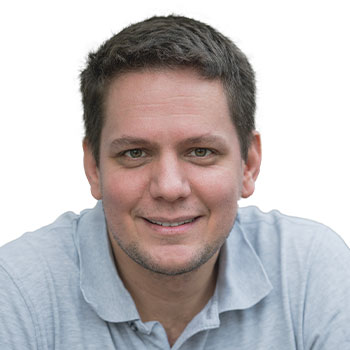 Panelist:
Itamar Benedy, Co-Founder & CEO, Anzu.io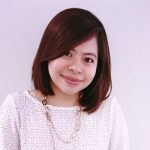 Panelist:
Cindy Eliza Vaz, Digital Marketing Manager, Huawei Technologies, APAC
O2O strategy: Driving consumer engagement at both ends of the funnel with TikTok 
Leveraging the burgeoning digital platform to enhance brand awareness
Examining ways to drive foot traffic and offline sales with TikTok
Deep diving into the secrets of IKEA shopping centres successful partnership with TikTok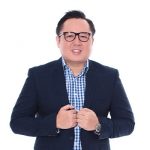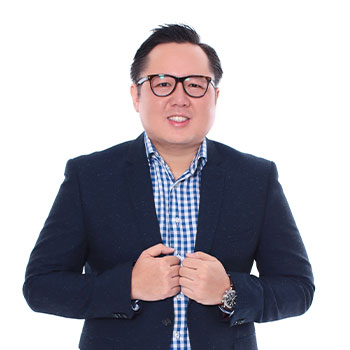 Speaker:
Andrew Yeoh,
Head of Marketing & Innovation – Shopping Centre,
IKEA, SEA
[Panel Discussion] Digital-first content strategy: Cultivating a unified customer insight by bringing together the product & digital marketing teams
Enabling open access to data can empower data-savvy teams
Slotting digital marketing in teams to create fluid collaborations across platforms
Simplifying tasks in campaign creation by maintaining consistency in tone-of-voice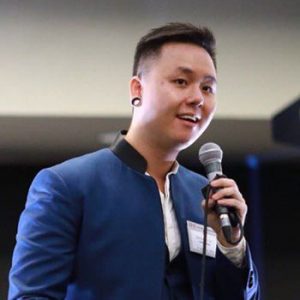 Moderator:
Jeremiah Su, Director of Communications, CVP Group, Singapore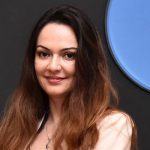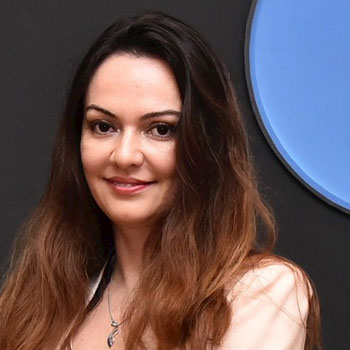 Panelist:
Burcu Turel, Marketing Director, Head of Campaigns & Demand Generation, Ericsson, SEA, Oceania & India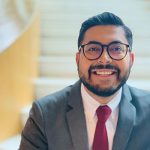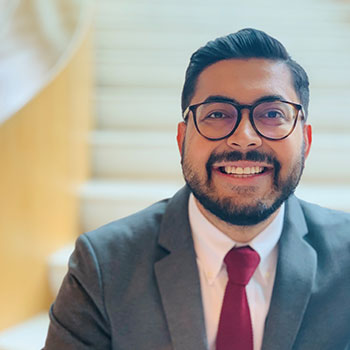 Panelist:
Rishab Mukherjee, Brand Director, SK-II, P&G, Singapore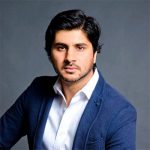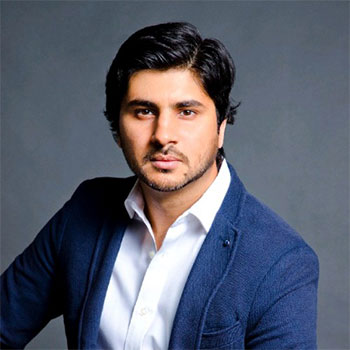 Panelist:
Aun Zaidi, Consumer Marketing Director – Kitchen Appliances, Philips, Asia
Live Broadcast Model: Riding the trend of live-streaming to maintain customer engagement
Establishing your brand as an authoritative thought leader
Building consumer trust and engagement with social commerce sellers
Creating a real-time viewing experience to suit modern audiences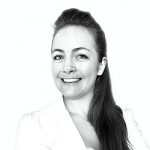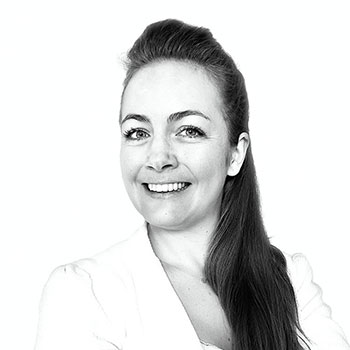 Speaker:
Delphine Dierckx, Vice President, Category Director, Lazada Singapore
UNravelled: Driving eCommerce success through multi-screen advertising
Maximising conversions by understanding audiences' emotions and advertisers' needs
Bridging the creative gap and running ad buys by optimising ad campaigns
Maintaining good relationships with partners by creating a more ethical and transparent advertising ecosystem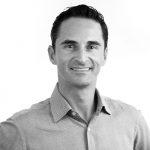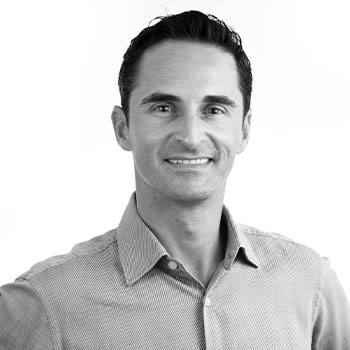 Speaker:
Greg Fournier, SVP Client Partnerships, Unruly, APMEA
[Panel Discussion] Overcoming the challenges in an increased anti-ad world
Using consumer data to craft relevant ads and cater to specific consumers
Converting consumers' critics into market segments by hyper-targeting products to customers
Activating segmentation through storytelling to capture targeted audience's attention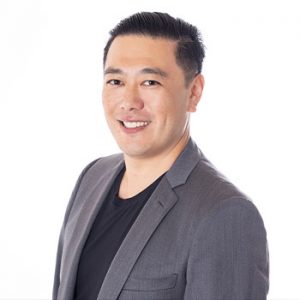 Moderator:
Adrian Toy, Director, Neon Leaders, Hong Kong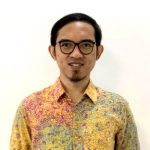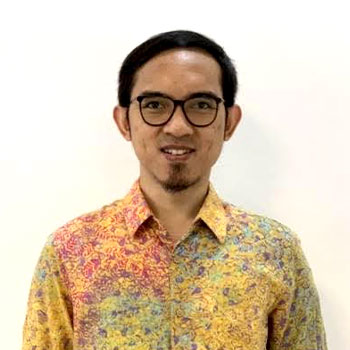 Panelist:
Bayu Sakti, SVP Head of Digital and Online Marketing, Bank Danamon, Indonesia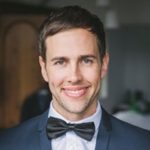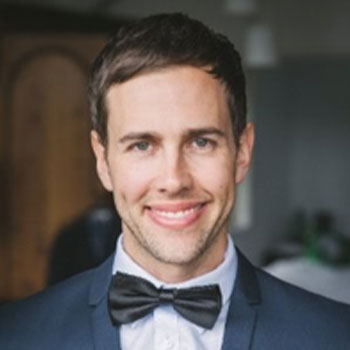 Panelist:
Shane Capron,
Global Marketing Director,
PayPal, Singapore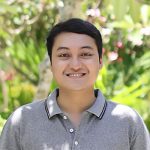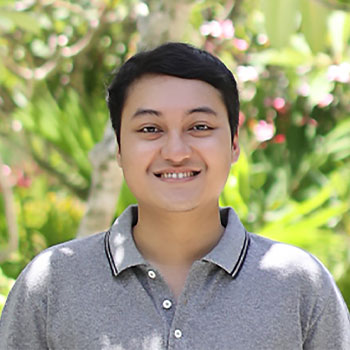 Panelist:
Radit Mahindro, Digital Marketing Director, Potato Head Group, Indonesia
New Retail: Exploring strategies of future retail operations for product launches
Driving conversions by embracing fintech in the footprint of retail
Enable experiential customer experiences to attract footfall traffic
Capitalising on online fan communities to maximise retail conversions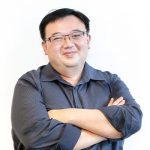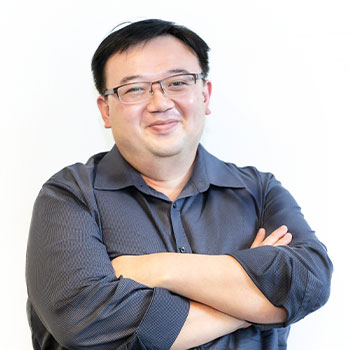 Speaker:
Kestrel Lee, Executive Creative Director & Digital Strategist
Transitioning to E-commerce: Transforming into a long-term digital retail landscape
Understanding how COVID-19 disrupted the entire consumer and retail landscape
Optimise data strategy on E-commerce platforms to monitor marketing performance and consumption.
Integrating B2B commerce strategies at speed due to the rapid shift in demand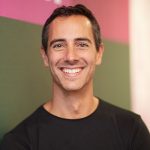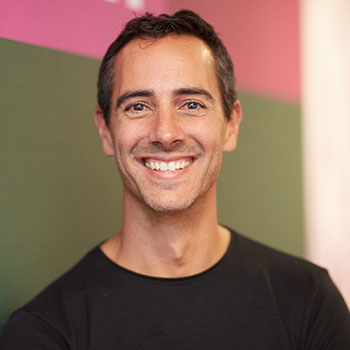 Speaker:
Marc Palomeque, General Manager eCommerce, RB, US
[Panel Discussion] Unlocking the human element on e-commerce channels in a digital-first world
Supercharging on AI to enable smoother channel integrations and reinforces customers' expectations for more predictable experiences
Using human touch on all critical touchpoints that will create an integrated experience to exceed customers' expectations
Bringing the power of human relationships into the entire digital and brand experience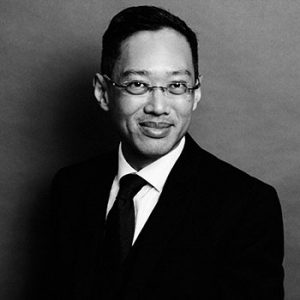 Moderator:
Kevin Kan,
Chief Experience Officer,
Break Out Consulting Asia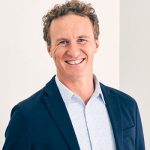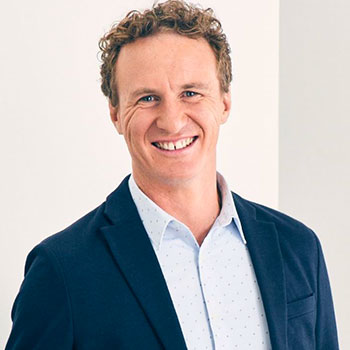 Panelist:
Matthew Gain, SVP, Head of Audible, Amazon, APAC
Panelist:
Raushida Vasaiwala, General Manager, Celtra, APAC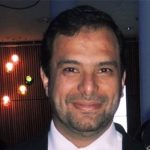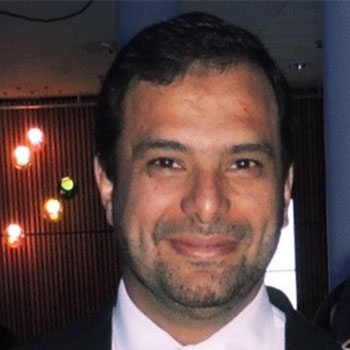 Panelist:
Shady Ramadan, Head of Product – Carrefour eCommerce, Majid Al Futtaim, UAE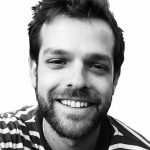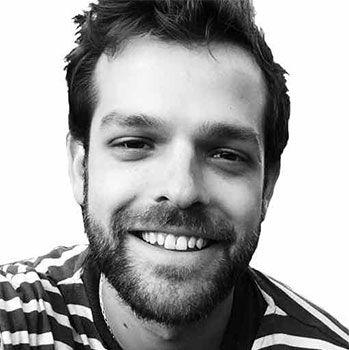 Panelist:
Anthony Hymes, Head of Digital Media, Shiseido Group, EMEA
The rise of cashless society: accelerate consumer adoption of e-payment
Assessing the rise of new dynamics and how covid-19 have driven the e-payment industry

Increasing payment functionality to capture wider range of target audience

Leveraging on personalisation at scale to engage new purchasing behaviour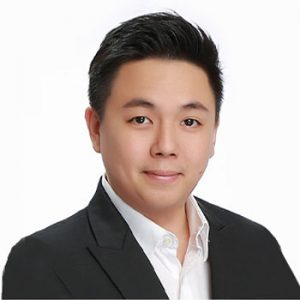 Speaker:
Alexander Tan, VP of Product Innovation & Partnerships, NETS, Singapore
Shoppertainment: Turbo-charge performance-driven marketing with content and commerce
Powering online shopping experiences in collaboration with e-commerce platform Lazada

Driving retail success by leveraging on omni-media storytelling

Achieving results by empowering businesses through new content marketing practices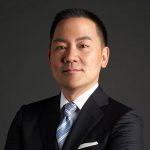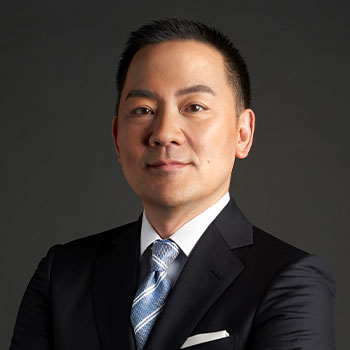 Speaker:
Toh Dasheng, Head, Commercial Planning & Solutions, Mediacorp
[Panel Discussion] Mobile marketing: Evaluating the current state of automation and innovation
Adopting automation by segmenting customer data accurately to create a personalised communication
Turning mobile marketing into a multi-channel discipline
Looking into the current dynamics of mobile marketing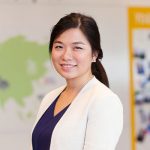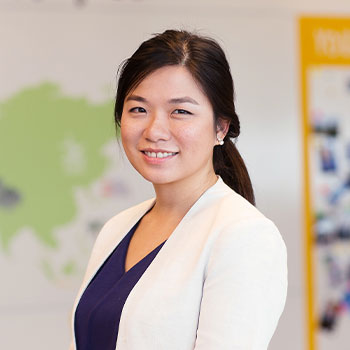 Moderator:
Jane Lim, VP, Global Markets, Tripadvisor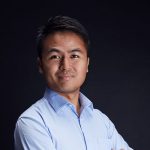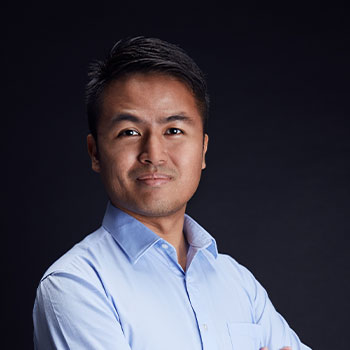 Panelist:
Kester Poh, Co-founder & CEO, AiChat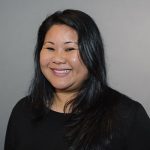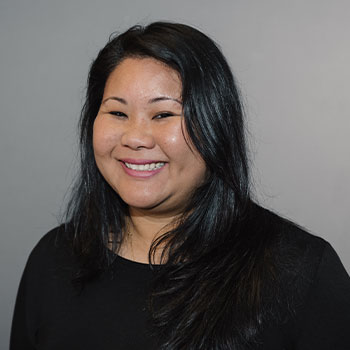 Panelist:
Gina Kwong, Senior User Acquisition Manager, Mobile Marketing, EA, US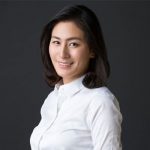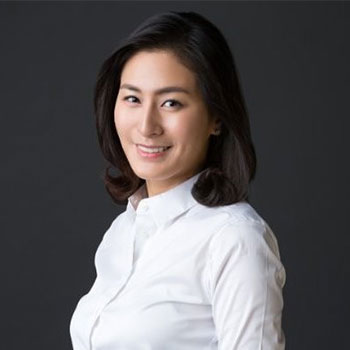 Panelist:
Soyeon Kim,
Director of Marketing,
Huawei Mobile Services, APAC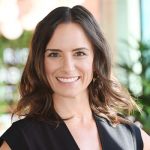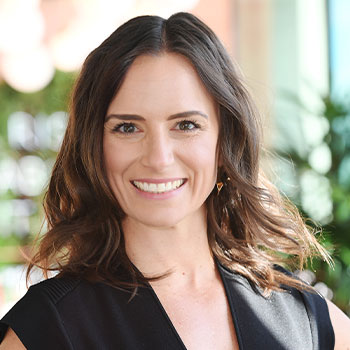 Panelist:
Joanne Heggie,
Head of Marketing,
Trip.com, Australia & New Zealand
B2B online marketplace: Position your brand value proposition through hyper-segmentation
Using web store personalisation functionalities through segmentation to offer a targeted communication
Tackling the biggest disruption of innovating and serving products in better ways to serve their business and stand out among their competitors
Breaking into the B2B business by having a greater business predictability by embedding analytics tools for better forecasting and planning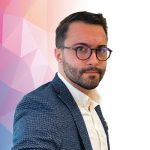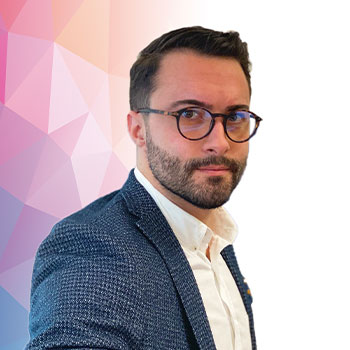 Speaker:
Raffaele Masi,Global head of eCommerce B2B, Coty, Professional Beauty, Switzerland
The economics of influencers: Going beyond immediate ROI to measure and identify the success of social campaigns
Managing expectations with requirements and content deliverables
Keeping up with ROI by leveraging maximum with each partnership
Navigating social media with the evolution of influencers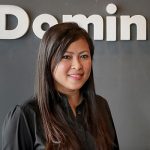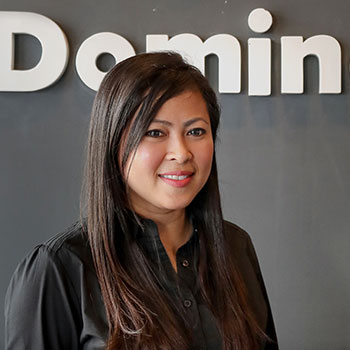 Panelist:
Linda Hassan,
Group Chief Marketing Officer,
Domino's Pizza, Malaysia & Singapore
[Panel Discussion] Social commerce: Predicting the future of social commerce
Creating a frictionless social shopping experience by initiating a new digital storefront that enables quick pay for shoppers
Capitalising on product demand by increasing intent and excitement to customers
Emphasising on social selling strategy by focusing on social media as promising digital platform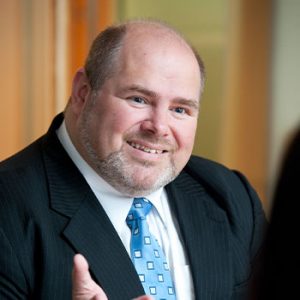 Moderator:
Anson Bailey, Head of Technology, Media & Telecoms, Hong Kong, Head of Consumer & Retail, ASPAC, KPMG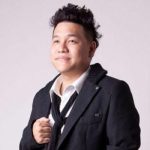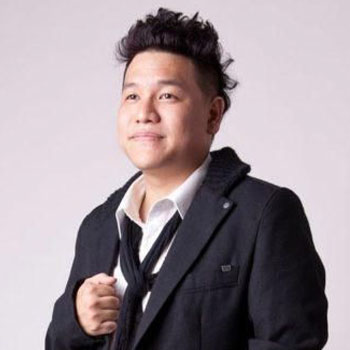 Panelist:
Joseph Chua, Chief Commercial Officer, Aiken Digital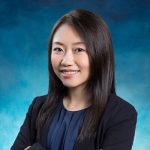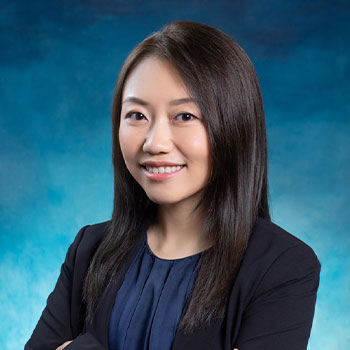 Panelist:
Flora Hu, Head of eCommerce Asia, Carlsberg Group, Hong Kong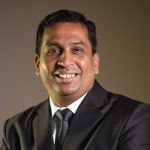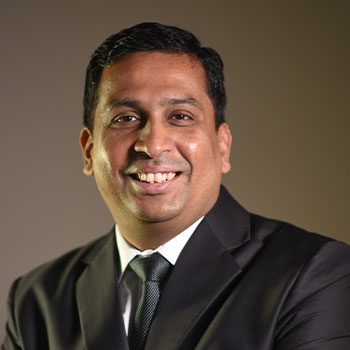 Panelist:
Anil Gautam, Managing Director, DHL E-Commerce, Malaysia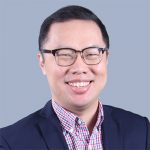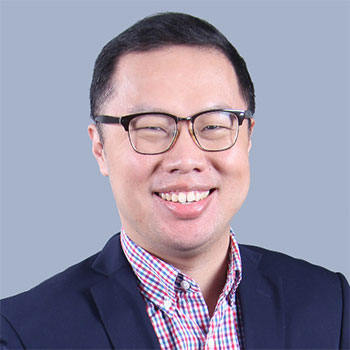 Panelist:
Jayan Dy,
VP Digital, Head of eCommerce,
SM Retail, Philippines
Virtual roundtable session powered by Celtra (by invitation only)
EComm and Mobile UX: Utilising user research and testing to build more powerful experiences, products and marketing campaigns
Creating positive impressions by emphasising the key areas on products
Creating buyer personas to visualize and better understand customers' need
Inserting positive emotional experience that motivates users to take prescribed actions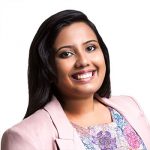 Moderator:
Rezwana Manjur, Regional Editor, MARKETING-INTERACTIVE
C-Suite
Chief Marketing Officer
Chief eCommerce Officer
Chief Technology Officer
Chief Digital Officer
Chief Innovation Officer
Chief Customer (Experience) Officer
Chief Consumer Officer
Chief Growth Officer
CEO / Managing Director
VPs/Directors/Heads/Leaders of
Digital/integrated marketing
Ecommerce marketing
Mobile marketing/strategy
Online marketing
Social media marketing
Brand marketing
Mcommerce marketing
Ecommerce product
VPs/Directors/Heads/Leaders of
Product marketing
Omnichannel marketing
Channel management
Multichannel marketing
Digital content
Digital marketing operation/ analytics
Marketing technology
Product owners