 About Digital Lab Series
Digital Lab Series will present quick bite-sized learning with practical knowledge and actionable insights in just 30 minutes! Through this series, you will be taught techniques to grow and survive in the digital realm across different disciplines of marketing by industry-leading experts.
Monday, 5 Oct 2020
4:00pm – 4:30pm
Topic
From Strategy to Execution: Fostering an organisation-wide digital leadership culture
Creating a blueprint for a successful digital transformation
Examine some of the tried and tested methods to cultivate a digital-first culture
Creating a work environment that embeds digital from the top-down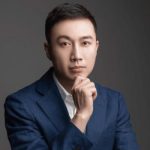 Trainer:
Andrew Tong, Global CEO, Aiken Digital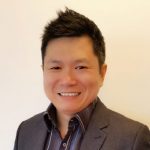 Trainer:
Dominic Koh, Vice President of Global Digital Marketing, Mastercard
Friday, 9 Oct 2020
4:00pm – 4:30pm
Topic
The Path to Customer-Centricity: Developing customer-centric survey design
Exploring best practices in crafting a survey that effectively unlocks your customer's deepest desires
Effectively audit your customer journey through custom and personalised questions
Determine the right focus to effectively identify consumer needs and deliver customer value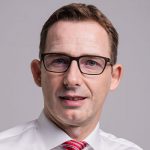 Trainer:
Carsten Ley, Chief Experience Officer, Asia PMO
Wednesday, 14 Oct 2020
4:00pm – 4:30pm
Topic
UX for Marketers: Use UX heuristics to evaluate and improve website
Determine consumer needs and concerns to build a website customers love
Explore ways to compile, review and prioritise data collected from experts to evaluate aspects for improvement
Identify the right set of guidelines for UX heuristic prior to evaluating the usability of your website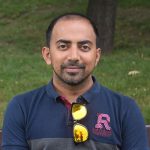 Trainer:
Shushanta Guha, Director, HappyMarketer
Monday, 19 Oct 2020
4:00pm – 4:30pm
Topic
Marketing Analytics: Digital data storytelling and presentation design
Incorporating narrative in your data reporting to translate data into digestible bite-size insights
Exploring ways to design data storytelling beyond the use of dashboard
Identify ways to create captivating data visualisations that could effectively influence business decision making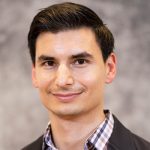 Trainer:
Sean Valencia, Marketing Strategist, Treasure Data
Friday, 23 Oct 2020
4:00pm – 4:30pm
Topic
SEO for Marketers: Strategies, tactics and trends to boost rankings
Integrate SEO into your marketing mix that complements and supports other marketing channels
Determine the right metrics for your organisation to effectively measure and analyse SEO performance
Explore some of the habits marketers should incorporate into their daily routine to maximise SEO performance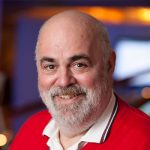 Trainer:
Greg Jarboe, President & Co-Founder, SEO-PR
Wednesday, 28 Oct 2020
11:00am – 11:30am
Topic
Messaging-based automation: Transforming CX across different messaging channels
Enabling conversational services and experience to transform your customer journey
Identify ways to use messaging-based automation to champion customer convenience
Highlighting the importance of customer interactions through AI-powered personalisation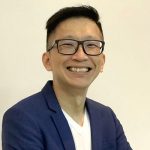 Trainer:
Teck Choon Serm, Co-Founder & CEO, Antsomi
Wednesday, 28 Oct 2020
4:00pm – 4:30pm
Topic
Content scaling: Driving cross-channel variety in creative production
Maximise creative output and variety with your in-house creative team
Reimagine creative production for agility and efficiency
Discover brand success stories on creative automation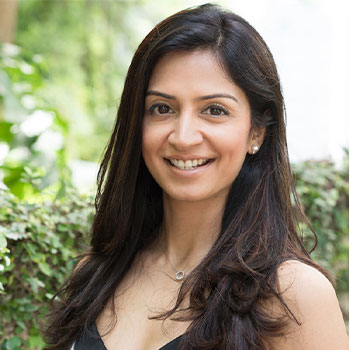 Trainer:
Raushida Vasaiwala, General Manager, Celtra, APAC 
Tuesday, 1 Dec 2020
4:00pm – 4:30pm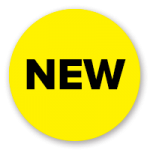 Topic
CX Transformation: Redefine customer experience with AI and ML tools
Unleash the value of AI and ML by analysing data and content in an organisation
Learn ways to effectively sift through data, and convert it into meaningful insights
Delivering personalised experiences at scale by exploring how you could leverage AI and ML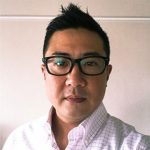 Trainer:
Hiro Awanohara, Senior Product Manager & Regional Evangelist, Adobe
Friday, 4 Dec 2020
4:00pm – 4:30pm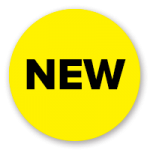 Topic
Creatives and media integration: Drive innovation in the programmatic world
Learning how programmatic creatives fit into overall media strategy and process
Dynamically personalising creatives at scale based on data strategy
Achieving business result by exploring the creative possibilities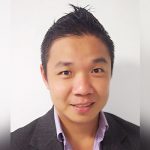 Trainer:
Travis Teo, Executive Director, Adzymic
Monday, 7 Dec 2020
4:00pm – 4:30pm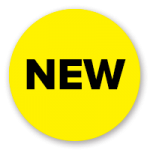 Topic
CRM Evolution: Reimagining campaigns with customer-centric marketing
Leveraging on technology to integrate customer experience at scale
Operationalise experience delivery across marketing channels and functions
Embracing on highly-targeted messaging to go beyond campaign creative creation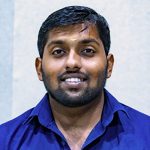 Trainer:
Venu Mohan, Senior Product Specialist, Freshworks Inc.