Theme 3, 17 Nov: Social commerce
Growing global appetite for the connected social ecosystem
For many global consumers, social platforms are the entry point for everything they do online – entertainment, news, communications, and of course, shopping. The rising power social channels have is insurmountable, and no one can afford to ignore it any longer. On 17 Nov, immerse yourself in topics up for discussion on overcoming high advertising costs with a direct-to-consumer strategy, maximising retail media ad spend, designing a virtual storefront that converts, leveraging the power of online communities, creating shoppable video content that converts, and many more!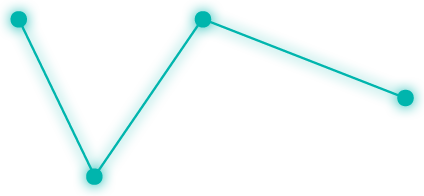 If you fall under one of these roles, Day 3 is perfect for you.

Digital marketing executives who are looking at refreshing their digital commerce strategies for higher customer engagement, acquisition, and retention.

Social media leads who are responsible for creating engaging and interactive content of different formats on various social channels to drive online traffic and engagement.

Sales and marketing professionals who are responsible for designing campaigns to better connect with their target audience on socials.

Business owners and entrepreneurs who are looking to pivot their offline business online to scale their retail sales.
SPEAKERS
Announcing our 2022 speakers real soon – stay tuned!
From powerhouses to people-powered: What's next for social commerce?  
The future of consumerism: Is direct-to-avatar the next direct-to-consumer?  
TRACK I: ONLINE COMMUNITIES
TRACK II: SHOPPABLE MEDIA
TRACK I: ONLINE COMMUNITIES
Customer acquisition is no longer in jeopardy: Overcoming skyrocketing advertising costs with a robust DTC plan  
TRACK II: SHOPPABLE MEDIA
Rethink retail media: Maximising commerce media with limited resources for high output
TRACK I: ONLINE COMMUNITIES
The era of conversational commerce: Cultivating intimate and personalised relationships with chat commerce to cement customer loyalty  
TRACK II: SHOPPABLE MEDIA
Retain consumers' interest beyond ads: Converting interest into positive behaviour for brands
TRACK I: ONLINE COMMUNITIES
Go where your customers are: Creating an interactive digital and social storefront that converts
TRACK II: SHOPPABLE MEDIA
The ones that got away: Streamlining data with ad retargeting strategies for fresh new leads
TRACK I: ONLINE COMMUNITIES
Unleash the power of your brand's offering: Optimising opportunities for alternative revenue streams at your fingertips  
TRACK II: SHOPPABLE MEDIA
Drive in-app shopping: Creating killer TikTok ad creatives that captivates and converts without breaking the bank  
TRACK I: ONLINE COMMUNITIES
Scale your brand experience: Leveraging augmented and virtual retailing to double-down on conversions and loyalty
TRACK II: SHOPPABLE MEDIA
Digital economies of the future: Rethinking payment currencies for next-gen consumers
TRACK I: ONLINE COMMUNITIES
From inspiration to action: Optimising the economic value of short-form videos and livestreaming
TRACK II: SHOPPABLE MEDIA
The convergence of content and commerce: Creating your shoppable content to meet customers with content they're looking for 
TRACK I: ONLINE COMMUNITIES
Foster brand loyalty with virtual communities: Driving customer lifetime value
TRACK II: SHOPPABLE MEDIA
Press p(l)ay: The role of YouTube as an effective sales channel for a wide range of shopper segments
TRACK I: ONLINE COMMUNITIES
Making influencers a cornerstone: Collaborating with the right influencer to reach target consumers instantly
TRACK II: SHOPPABLE MEDIA
Agency versus in-house: The great debate on building an owned in-house brand public and hiring an agency on retainer  
End of Theme 3 and cocktail reception
We want you!
If your organisation provides services or solutions in the following area, you will be perfect for this theme:
Social analytics
E-commerce marketing
E-commerce solutions
E-commerce web design and development solutions
Online marketing
Affiliate marketing
PPC solutions
Search engine marketing
And many more!