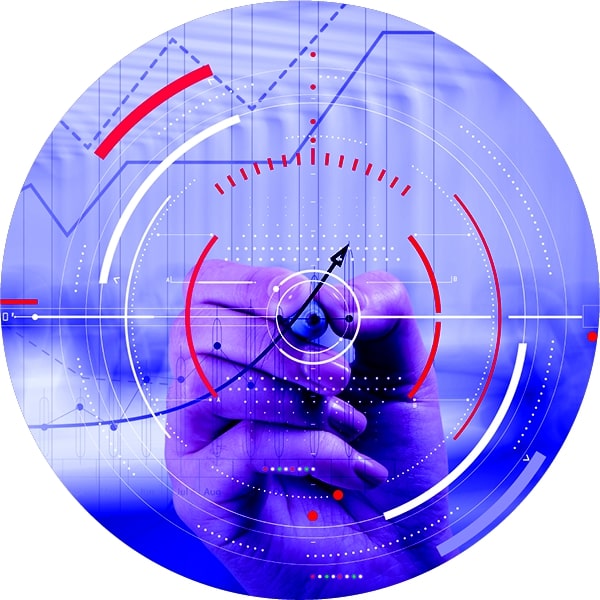 About Digital  Customer Experience
As the world conforms to new business presences throughout the global pandemic, Digital Customer Experience brings experts to exchange experiences and innovations. The key to meeting evolving customer expectations is to transform engagement strategies while revamping operations for a safe experience. As a result, customer experience is becoming an increasingly important aspect of competitive success.
Digital Customer Experience, brought to you by MARKETING-INTERACTIVE on week 1 of Digital Marketing Asia 2021, will help develop a higher-level understanding, a strategic blueprint, and realistic goals towards marketing transformation. Decision-makers need to inspire an immaculate business approach to deliver an eccentric digital customer experience.
Powerful Case Studies From DMA 2020
Meet Your Industry Experts
Join us at Theme 1 to hear from our esteemed speakers!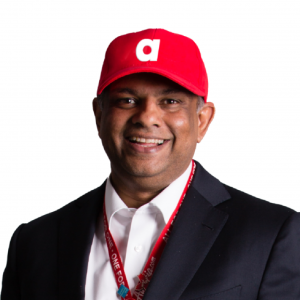 Tony Fernandes
Chief Executive Officer
Karin Zulkarnaen
Chief Marketing Officer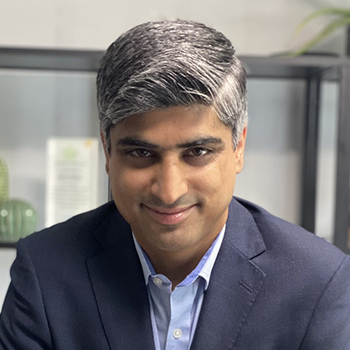 Rohan Arora
Head of Marketing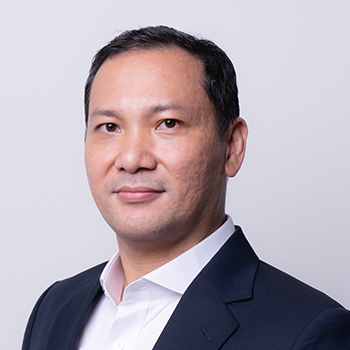 Rachmat Kaimuddin
Chief Executive Officer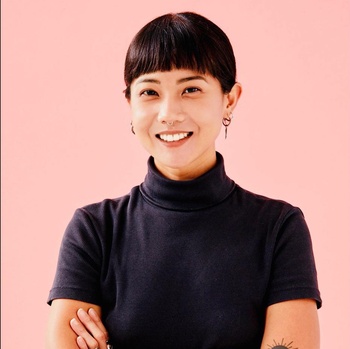 Dione Song
Chief Executive Officer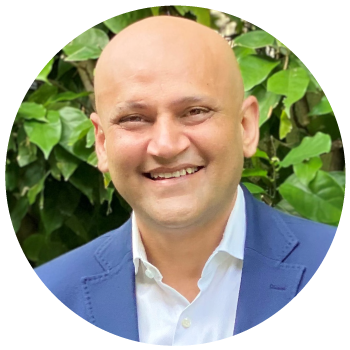 Rupen Desai
Global Chief Marketing Officer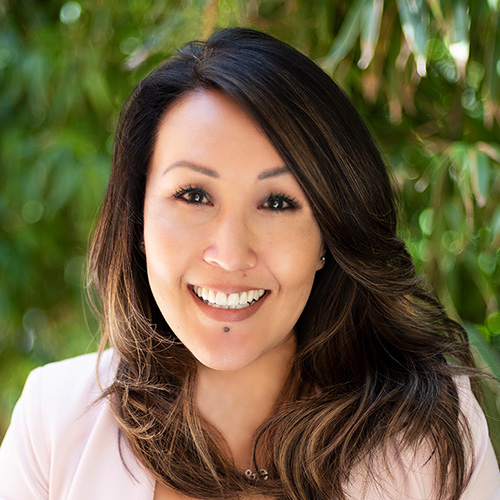 Cathy Song Novelli
Senior Vice President, Marketing & Communications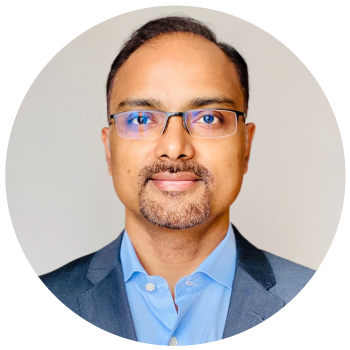 Sanjib Bose
Marketing Director (Chief Marketing Officer), Southeast Asia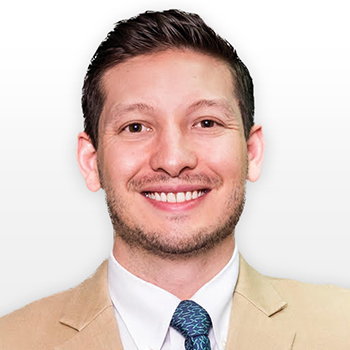 Kenneth Stern
Chief Executive Officer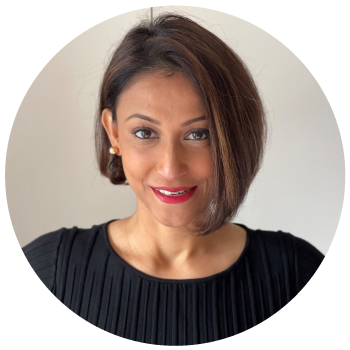 Sushmita Munshi
Vice President, Digital Products & Partnerships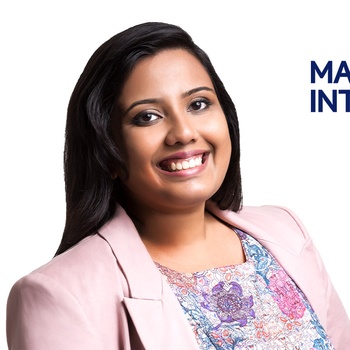 Rezwana Manjur
Editor-in-chief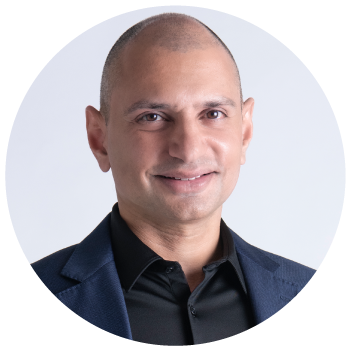 Rustom Dastoor
Senior Vice President, Head of Marketing & Communications, APAC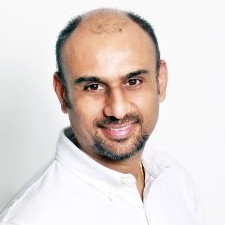 Pranav Joshi
Global Head, Experience Design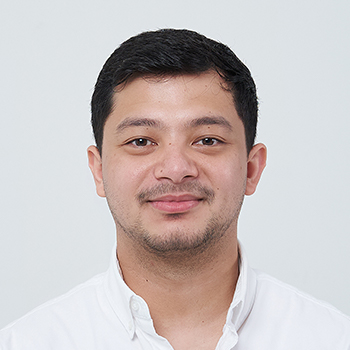 Mohd Aqief
Chief Executive Officer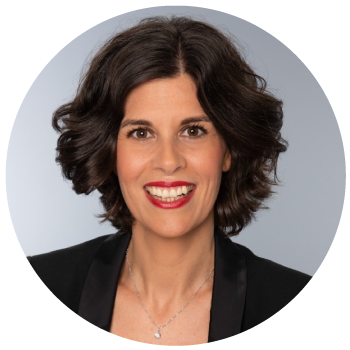 VENAIG SOLINHAC
SENIOR VICE PRESIDENT & CHIEF MARKETING OFFICER – PURPOSE BRANDS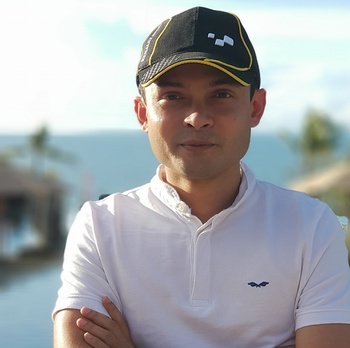 Afnan Zafar
Head of Integrated Marketing, Digital Transformation & Media Relations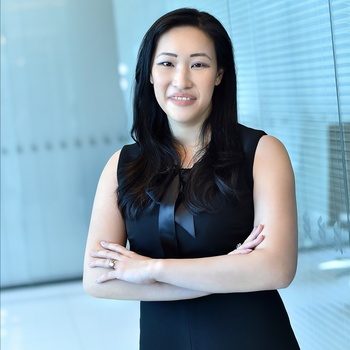 Millie Gillon
Global Head of Client Experience, Managing Director, Retail Banking
Agenda
Digital Customer Experience (9 – 11 November)
Welcome and opening address
CHAMPIONING A CUSTOMER-FIRST MINDSET
Fireside chat with Tony Fernandes: Moving at the speed of your customers
In an intimate 1-to-1 style session, Tony will be sharing with us on how the acceleration of digital has been shaping the next normal, to AirAsia's transformation journey from a budget carrier to a digital lifestyle company, tapping into new business verticals and proactively responding to customers' ever-evolving needs.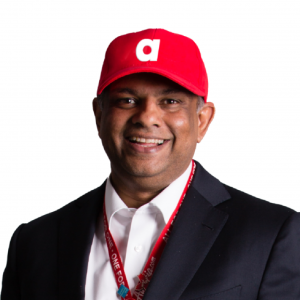 Speaker:
Tony Fernandes, Chief Executive Officer, AirAsia Group
Moderator:
Rezwana Manjur, Editor-in-chief, MARKETING-INTERACTIVE
[PANEL DISCUSSION] C-Suite leaders discuss: Championing a customer-first culture in the organisation
The route to total digital customer experience transformation isn't easy. And it often starts from the top. How can leaders move past surface-level commitment to build cross-functional resilience internally on the tough journey to a CX overhaul? What are the lessons learnt? Listen to how industry leaders, drive a CX-focused culture and their ongoing journey to CX transformation.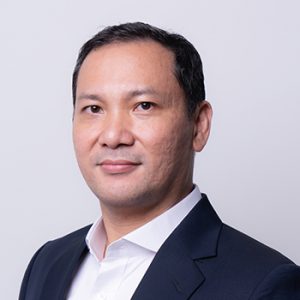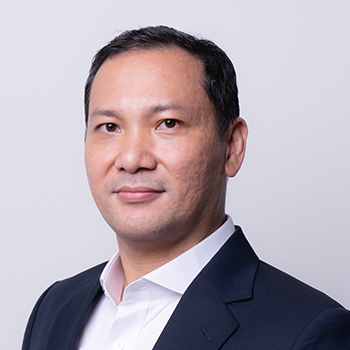 Rachmat Kaimuddin, Chief Executive Officer, Bukalapak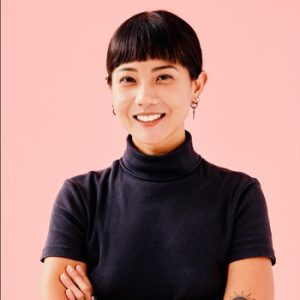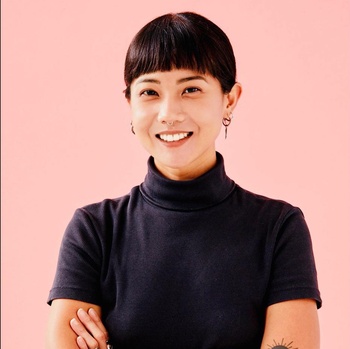 Dione Song, Chief Executive Officer, Love, Bonito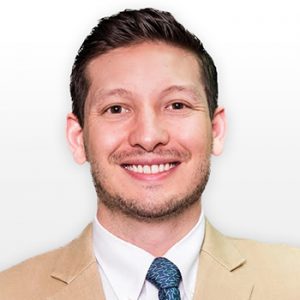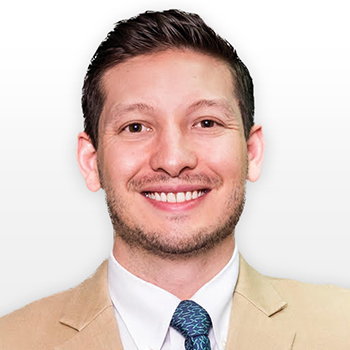 Kenneth Stern, Chief Executive Officer, Lamudi Philippines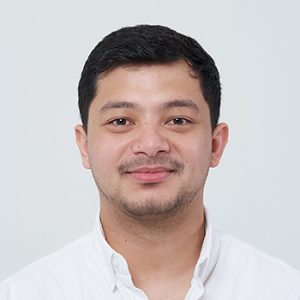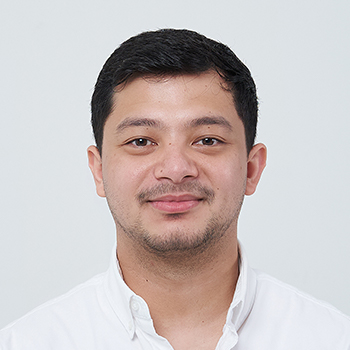 Mohd Aqief, Chief Executive Officer, Naelofar
Re-thinking CX marketing: Pivoting from product to customer-focused centricity
The best products in the market now are the ones that don't make customers 'work' with great user experience systems integrated. How do legacy brands completely transform product and marketing teams to place empathy at the forefront of the design process in order to anticipate rapidly changing consumer needs? Gather insights on delivering better nuanced personal experiences by designing connected experience across products and driving product efficacy across new segments.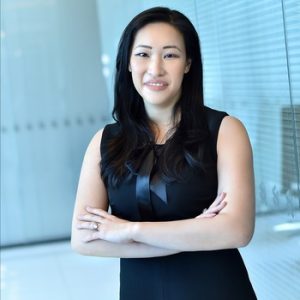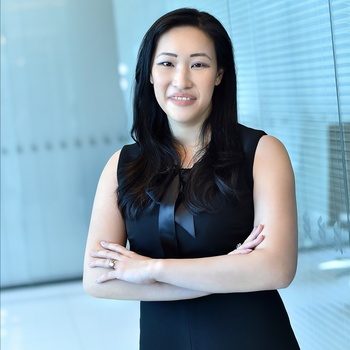 Millie Gillon, Global Head of Client Experience, Managing Director, Retail Banking, Standard Chartered

Aligning on sustainability: Building human-centred CX integrations for the future
Talk on environmental sustainability has been on every marketer's lips as corporations seek to align business operations closer with consumers values and ideals. The green financing market alone in SEA is predicted to reach $40 billion by 2023. After all, everything revolves around humans and consumers now are demanding change at the management level. Tune in to this session to see how brands can better integrate business impact and CX with the environment.
Reimagining the digital customer journey maps
Address decision–paralysis: Streamline the path-to-purchase with relevant content curated
With more brands and shoppers now online, consumers are now overwhelmed with endless options for products. Consumers are also becoming savvier, looking at multiple reviews before making a purchase decision. In this session, listen to how brands can take a cue from behavioural design to simplify the decision-making process, reduce dropout rates, and curate not just personalised but relatable options to influence evaluation more efficiently.
Towards inclusive design: Improving web accessibility for a diverse audience
The website still remains as the main touchpoint consumers have with a brand in the discovery stage. At the same time, there is a growing focus on diversity and multicultural marketing. In this session, move past superficial inclusivity and address common hidden roadblocks preventing the website from being understandable, functional and navigable by diverse sets of disabled audiences and personas and garner real engagement on your brand's core values and beliefs.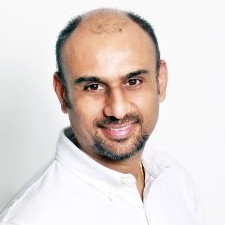 Speaker:
Pranav Joshi, Global Head, Experience Design, MSD Pharma
[PANEL DISCUSSION] Safeguarding consumer data: Aligning privacy to the customer experience
With data breaches and privacy scandals like the Facebook – Cambridge Analytica scandal becoming more common, privacy and trust is now one of the top three priorities for customer experience design. Digital innovation cannot be enhanced in isolation. Learn how brands can become partners in their customer's experience by taking a practical approach in balancing between personalisation and privacy and entrusting customers with more control over their data.
Panelist :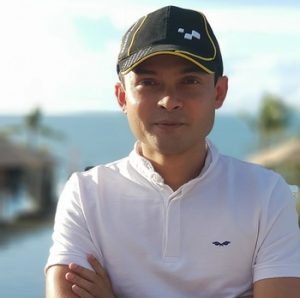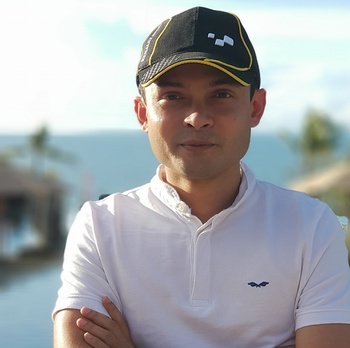 Afnan Zafar, Head of Integrated Marketing, Digital Transformation & Media Relations, Renault Malaysia

Closing remarks / End of Day One
Welcome and opening address
Creating unified digital CX touchpoints
[PANEL DISCUSSION] Consistency is key: Unifying data silos to optimise CX at every touchpoint
With greater proliferation of new digital tools and technologies, brands are collecting, generating and storing data on more platforms than ever. However, 80% of brands report moderate or high degrees of data silos. Poor visibility into customer trends will lead to disconnected CX. This panel discusses how to break down data silos, and harness customer insights across all channels to better understand customer behaviours, and adopt an omnichannel approach to enhance digital CX.
Immersive brand storytelling in phygital: Leveraging XR for new product exploration
One of the key challenges facing consumer brands is the constant fight for consumer attention. At the same time, 2020 has made it more evident that we live in the experience economy in the desire to feel connected and engaged. Listen to how brands can leverage XR technology, engage with consumers through the five sensors and help customers make more informed decisions on products through collective simulated activities and experiences.
The age of connected consumers: Optimising experiences for multi-generational consumers across platforms
With a multitude of touchpoints available for consumers today, it is not easy for brands to maintain an active presence in all places without a streamlined structure in place. Having a deep integration across all online and offline channels is key to keep disruptions to a minimal. This session explores how to design CX that integrate into today's connected consumers' lifestyles, and improving key areas to deliver best-in-class CX across platforms.
Sunshine for All: Using NFTs to enhance Dole's digital brand reputation
Aligning brand values with customers is key for engagement and building customer loyalty. Dole believes that access to good nutrition is similar to sunshine – available, accessible, and affordable, for all. Get inspired by how Dole's purpose and their belief in in the fusion of creativity, partnerships and technology around this shared purpose has launched a NFT series, with the aim to create impact and build customer engagement at scale though key digital touchpoints.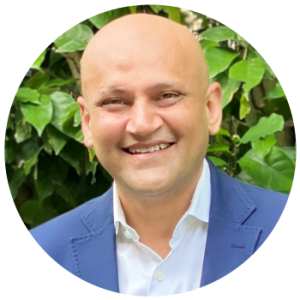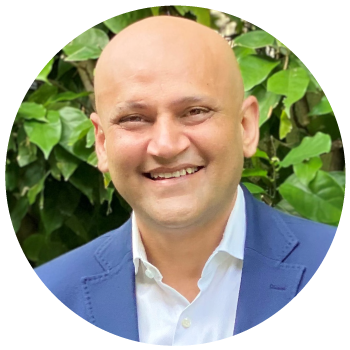 Rupen Desai, Global Chief Marketing Officer, Dole Sunshine Co.

MEETING THE ON-DEMAND NEEDS OF GEN Z
Tapping into buy now, pay later (BNPL): Elevate the digital buying experience for Gen Z
BNPL is changing up the digital customer experience for Gen Z who are now able to access credit within a closely financially regulated framework. BNPL players now hold key insights that drive purchase decisions for this emerging and elusive market of consumers. Unearth future opportunities with BNPL players to generate further insights that value-add to the omnichannel experience for Gen Z in the long-term. 
Delivering on quick commerce: From personalised options to fast fulfilment
Ecommerce activity in Southeast Asia has been surging with the pandemic resulting in the Amazonian effect. One point of differentiation between brands is meeting the on-demand needs of consumers in the fast delivery of products through the use of micro-fulfilment technology. Discover why last-mile is the most important touchpoint for brands in delivering convenience and accessibility and what brands can do to win over new segments of consumers with speed.
[PANEL DISCUSSION] Partnering with Gen Z: Bridging the relevance gap in the current digital climate
In consumer reports year-on-year, Gen Zs have been identified as a more critical group of consumers, unafraid to shame big brands publicly on social media. On hindsight, independent brands are experiencing a consumer renaissance with Gen Z largely influenced by the pandemic for their focus on local issues. Learn how legacy brands can move beyond delivering just hyper-personalised to hyper-local experiences by focusing on relatability and relevance and run at the same speed as smaller brands.
Panellists: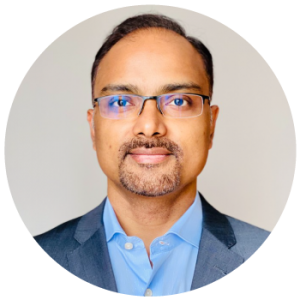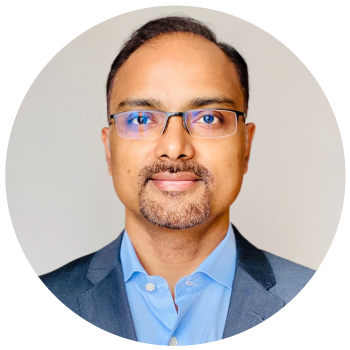 Sanjib Bose, Marketing Director (Chief Marketing Officer), Southeast Asia, Kellogg Company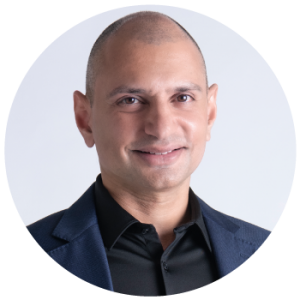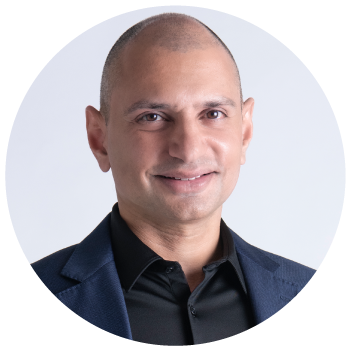 Rustom Dastoor, Senior Vice President, Head of Marketing & Communications, Asia Pacific, Mastercard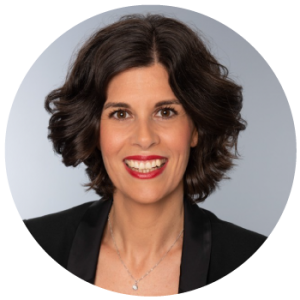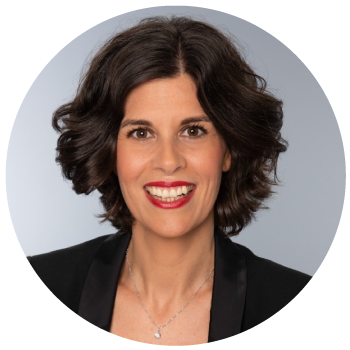 Venaig Solinhac, Senior Vice President & Chief Marketing Officer – Purpose Brands, Olam International
Closing remarks / End of Day Two
Welcome and opening address
Futureproofing CX strategies for 2022 and beyond
[PANEL DISCUSSION]Ready, set, scale: Accelerating your digital CX plan and setup for the future
Having gone through such a tumultuous two years since the pandemic hit, brands are now looking at the road that lies ahead where customer-centricity is key, and digital customers are for life. What is the roadmap ahead for the future of CX strategies? This panel explores the key steps to win the hearts and business of your customers to scale your business growth.
Leading with a 'digital brain': Power-up operational efficacy through AI and ML
In the age of CX, marketing and fulfilment units cannot afford to be operating in silo. This involves a full integration of digital transformation, business empowerment, security to reform the operating capabilities to meet customer needs fast. Re-engineer a 360 view of the consumer through continuous AI learning and simplify complex operational processes, remove latency in demand generation and connect front-end to backend information better to deliver personalised, on-demand experiences.
Modernising CX for a mobile-first world: Innovating engagement across channels
52% of all online traffic comes from mobile, and 84% of companies are focusing on the mobile customer experience. This bodes well for forward-thinking customer service leaders who understand that a streamlines, mobile-first customer journey is not just the way of the future – but the current expectation of today's consumer. In this session, hear best practices on how to deliver top class mobile customer service with creative digital engagement across digital channels.
DRIVING DATA-BACKED CX DECISIONS
Enhancing your brand's social intelligence: Knowing what matters
Talk of social listening has been around but how are marketers working around the limits of API, navigating the corners of dark social and working through the noise to derive a better understanding on brand interactions so far? Better insights result in better decisions. Uncover issues that matter, through proper sentiment analysis and pinpoint relevant data points in areas to improve or eradicate to get closer to what consumers want.
Self-service technology: Deliver on-demand service for non-technical users
Firms are increasingly phasing out traditional customer service options, opting for self-service touchpoints in order to streamline the process for recovery and reduce dissatisfaction rates. Explore the latest updates in self-service distribution in delivering on-demand, relevant and personalised access to support information faster at any time of the day and reduce dropout rates.
[PANEL DISCUSSION] Moving the needle on CX: A 360 view on CX metrics
Tracking and improving CX is often associated with metrics like NPS and CSAT on an organisation-wide level. But how can managers further breakdown these metrics, reduce customer effort and gather more accurate data points and align CX KPIs across departments and individual levels?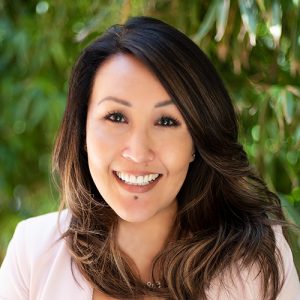 Moderator:
Cathy Song Novelli, Senior Vice President, Marketing & Communications, Hubilo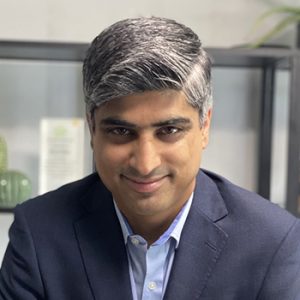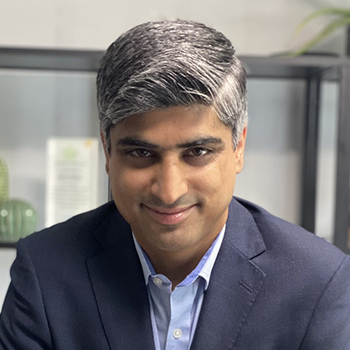 Rohan Arora, Head of Marketing, Bausch + Lomb, India

Karin Zulkarnaen, Chief Marketing Officer, Allianz Indonesia
Closing remarks / End of Theme 1
C-Suite
Chief Marketing Officer
Chief Customer (experience) Officer
Chief Transformation Officer
Chief Technology Officer
Chief Digital Officer
Chief Innovation Officer
Chief Strategy Officer
CEO/Managing Director
VPs/Directors/Heads/Leaders of:
Customer experience
Business transformation
Digital transformation
Digital/integrated marketing
Customer data and analytics
Channel management
Client experience
Customer engagement
Customer excellence
VPs/Directors/Heads/Leaders of:
Customer Success
Contact Center
Digital innovation/strategy
Enterprise architecture
Marketing leaders focusing on CX projects
CRM/CX project leaders
Digital transformation leaders focusing on CX
Application leaders supporting CRM/CX
IT leaders supporting customer service
Hear what our past delegates have to say:
"I absolutely love how engaging it is despite being digital. The panel sessions have been really helpful in bringing out realistic takes into businesses hit by the pandemic."
Marketing Manager, PhilCare
"Informative, clear and addressing current issues n concerns"
Head of Corporate Affairs, Petronas
"The event is awesome! The speakers come from various industries which with different best practices to share. Learnt a lot!"
CX-Insights & Analytics Senior Lead, Tokopedia
"Thank you for a great Digital Conference. I was most impressed by the platform and how interactive it was. It made taking in the content so much easier."
VP Loyalty & Guest Experience APAC, Accor
"Great insights from a good line-up of speakers from across different industries!"
Senior Product Manager, Johnson & Johnson
"Content has been curated with high relevancy to the topic of discussion. Some great examples and insights."
Operating Principal Marketing, Ekuinas