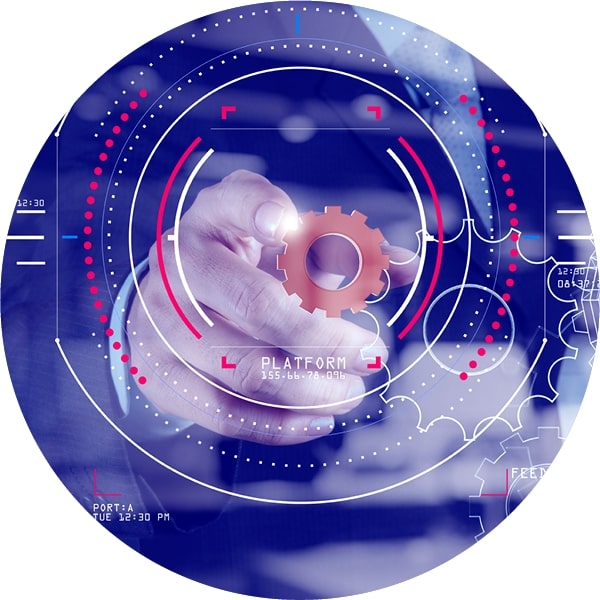 About Marketing Analytics
In the wake of the pandemic, brands have had to rethink their marketing strategies and invest in digital transformation to meet customers' fast, evolving expectations. Given the growing number of online users and growing advertising budgets, Asia Pacific is poised to grow in data-driven marketing. As companies compete to retain their customers, the benefits of marketing analytics have become very evident in Asia.
Marketing Analytics, brought to you by MARKETING-INTERACTIVE on week 2 of Digital Marketing Asia 2021, is packed with knowledge and practical insights to enhance your marketing measurement efforts and boost your overall marketing ROI. Find out how to use the latest tools and techniques, get a peek at updated technologies, and hear about how to use them effectively from top experts.
Powerful Case Studies From DMA 2020
Meet Your Industry Experts
Join us at Theme 2 to hear from our esteemed speakers!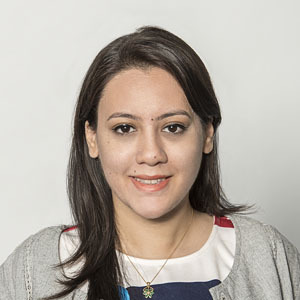 Samiha Alam
Head of Agency Partnerships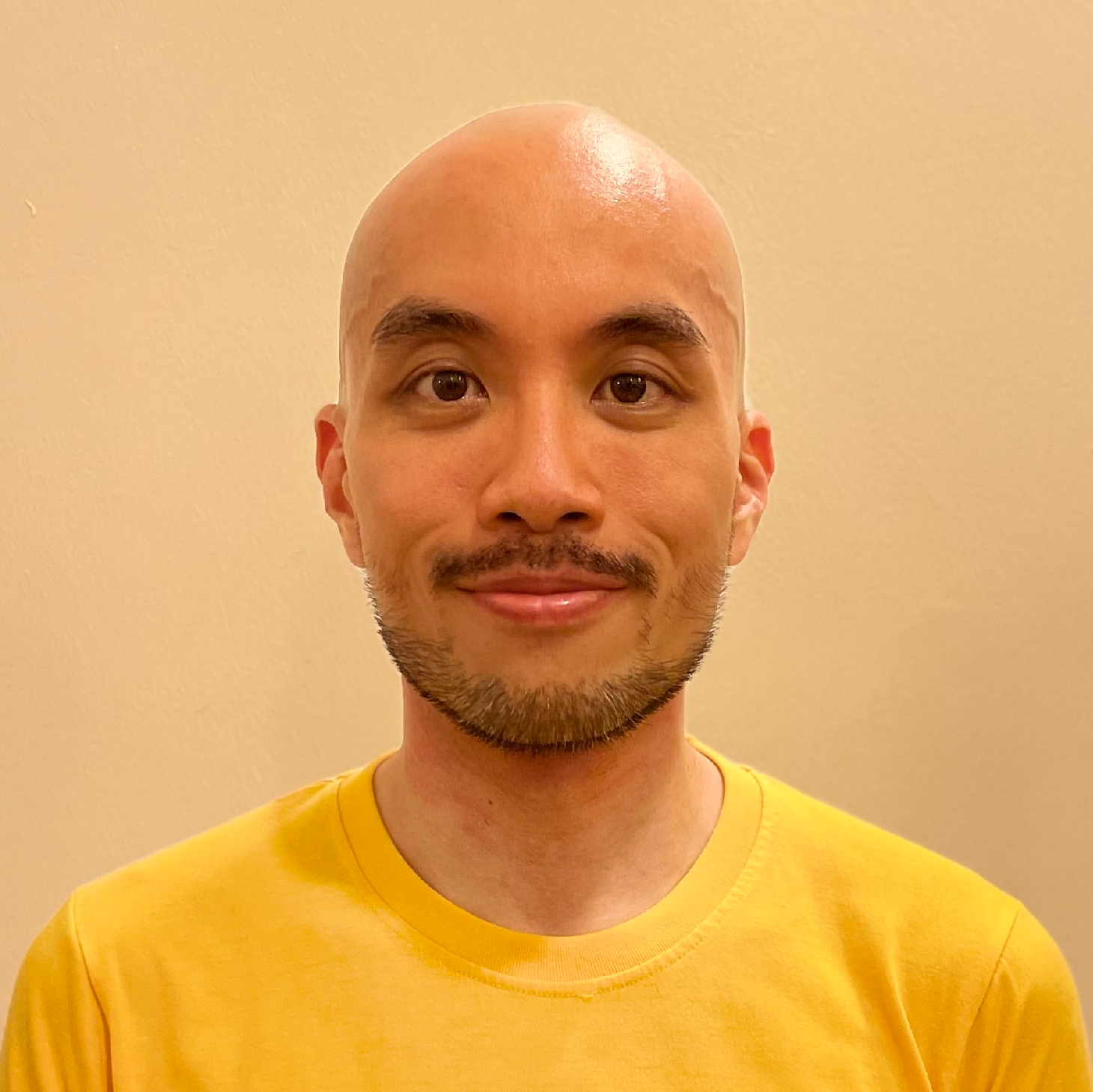 Derek Tan
Chief Brand Officer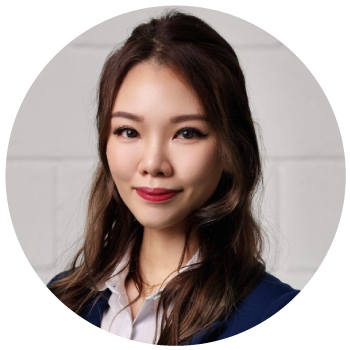 Jessica Tan
Director of Digital Marketing & Content
Hilton
(Malaysia, Philippines
& Vietnam)
Mazen Mroue
Head of Global Digital Media & Martech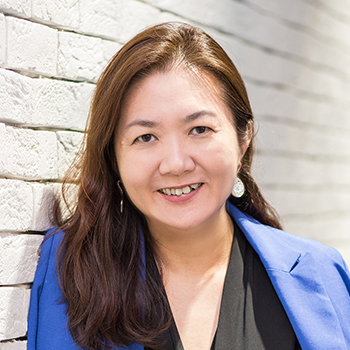 Foo Swee Ting
Chief Marketing Officer, Greater Asia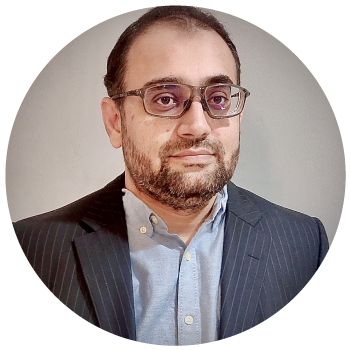 Zeeshan Khan
Head of Marketing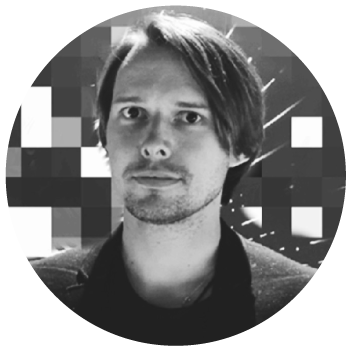 Vincent Ruaz
Deputy Director, Brand & Digital Marketing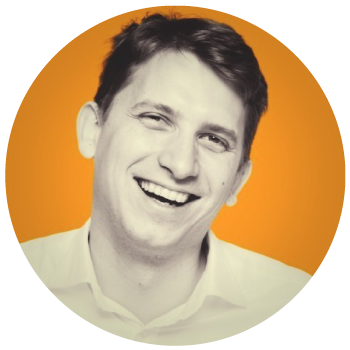 Sorin Patilinet
Global Marketing Insights Director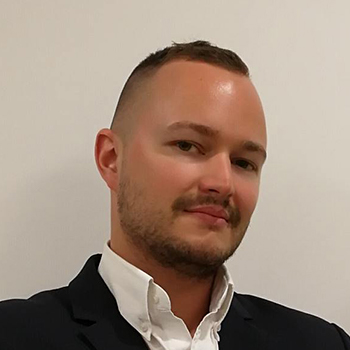 Jan Harling
Global Media Director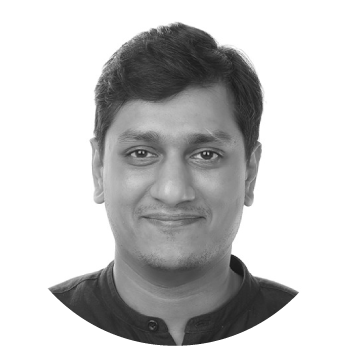 Vishi Rajvanshi
Head of Merchant Performance Analytics, Growth Marketing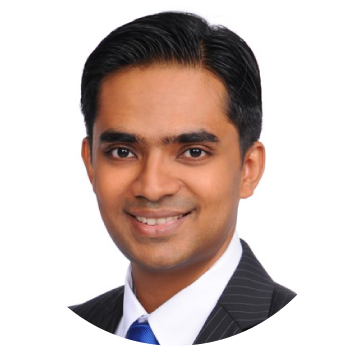 Ajay Gopalakrishnan
Head of Growth Performance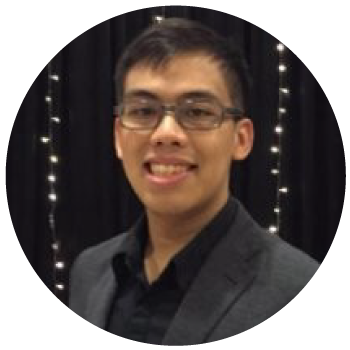 Pierre Tirtadjaja
Head of Online Marketing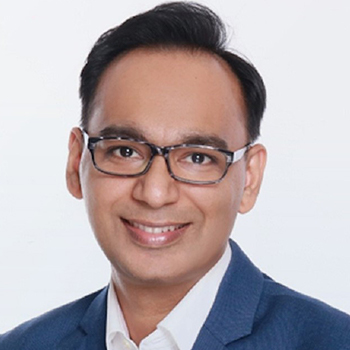 Devendra Shivhare
Head of Asia Pacific, Martech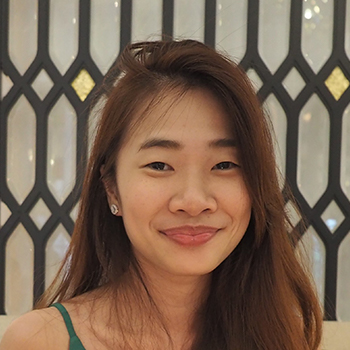 Cassandra Tan
Director, Insights & Analytics, Southeast Asia & Korea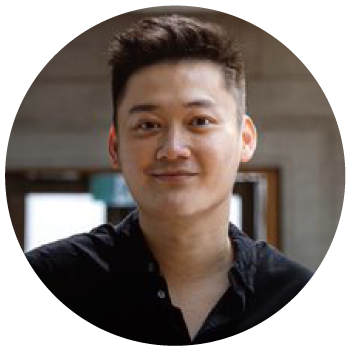 Aaron Ting
Regional Head of Performance Marketing
Agenda
Marketing Analytics (16 – 18 November)
Welcome and opening address
CHARTING THE WAY FORWARD TO A CONSENT-CENTRIC WORLD
[PANEL DISCUSSION] The future of cookie control: Navigating data in a time of declining trust
From tailored digital experiences to control over what data is being collected, customer expectations for both personalisation and data-privacy are high. It's high time we overcome delivering sub-par experiences and data deluge. With stricter data privacy laws implemented in 2021, learn from a panel of experts on how to use data in digital experiences responsibly, and create highly personalised experiences using data for low churn and high acquisition rates.
Panellists: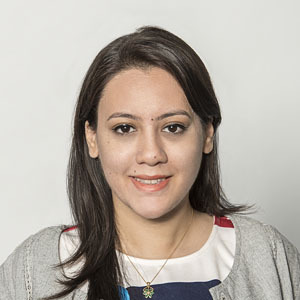 Samiha Alam, Head of Agency Partnerships, AppsFlyer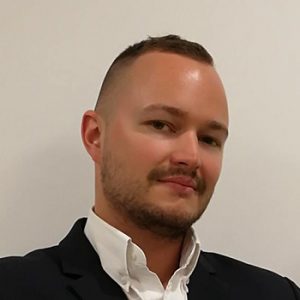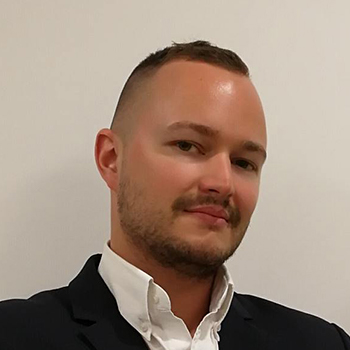 Jan Harling, Global Media Director, OPPO
The reign of first-party data: Build efficiency with adtech and martech
The removal of third-party cookies in Google Chrome is expected in early 2022, and it's set to impact the entire programmatic advertising system: end users, publishers, marketers and advertisers. While the end of third-party cookies does mean the loss of an important data source, there are strategies marketers and advertisers can leverage to replace this data source. Learn how to tap new first-party data opportunities and build your first-part strategy.
Goodbye cookies: Moving into a cookie-less world with winning digital assets
First-party identity is the new marketing currency due to blocked third-party cookies. Now, all insights are collected within a brand's private, owned, and dedicated environment. This session examines how to build an identity solution that enables you to drive accountability and transparency across the ecosystem. Learn how to measure efficiency of campaign spend across all channels without any single third-party intermediary and maximise existing investments in CDP, MDM, and adtech assets.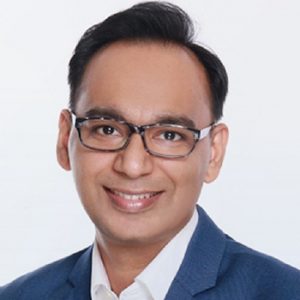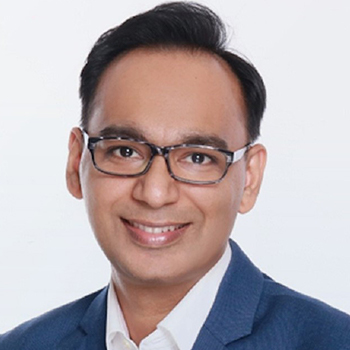 Speaker:
Devendra Shivhare, Head of Asia Pacific, Martech, The Coca-Cola Company
OPTIMISING YOUR ADVERTISING SPEND INVESTMENTS
From good to great: Refining ad spend efficiency to exceed revenue
Personalisation has long been touted as the key to advertising nirvana. Consumers are constantly surrounded by extreme personalisation every day, but what does the data show? Explore how ad personalisation impacts the bottom line and uncover what differentiates high-performers from their peers. Discover a proven method for winning conversions and gain access to a free tool that allows you to self-assess your post-click advertising performance.
The new growth game: Building a revenue-generating digital ad programme
Low click-through rates? Limited budget? Declining engagement? Missed revenue targets? If any (or all) of these rings true to you, it's time to rethink your digital advertising playbook to maximise spend for revenue growth and avoid a budget squeeze. Learn how to optimise and align programme objectives, audience segmentation, offers and more. Utilise intent data to ensure your advertising goals are on the right track.
CREATING ACTIONABLE CUSTOMER SEGMENTATION MODELS
PPC and SEO winning together: Using siloed search data to understand your customers
It is no longer about SEO vs. PPC anymore — it is about crafting a holistic approach to search marketing, increasing competitive advantage across the best performing channels, and reaching your target customers effectively. Discover how to apply PPC conversion data to your SEO strategy that will make the biggest difference to your organic search traffic — including brand awareness, engagement, and net-new customer acquisition.
[PANEL DISCUSSION] One size fits few: Mastering advanced micro-segmentation for revenue growth
Micro-segmentation is essential to crafting effective campaigns and communications. As consumer tensions run high during the pandemic, it's never been more critical. But how can brands increase relevancy and conversions through fresh, real-time, and nuanced data? This session uncovers the disparate reactions and attitudes of different segments across difference demographics marketing strategies. Learn how to take your segmentation game to the next level – and drive increased revenue and conversion.
Closing remarks / End of Day One
Welcome and opening address
BOOSTING DATA TRANSPARENCY AND TRUST
[PANEL DISCUSSION] The race towards personalised marketing: Optimising consumer data, analytics and insights
With over-saturated digital channels, volatile purchasing behaviour and growing expectation of privacy, it has never been more important to understand your customer. This session will discuss how to apply data and insights for targeted, contextual and personalised marketing to optimise campaigns that resonate best. Build an actionable voice of the customer based on feedback, testing, ad data, and campaign performance to gauge what is and will remain relevant.
Panellists: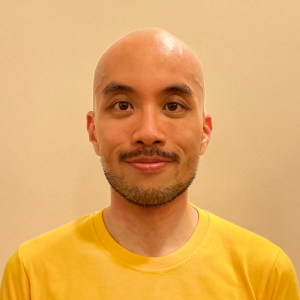 Derek Tan, Chief Brand Officer, Carsome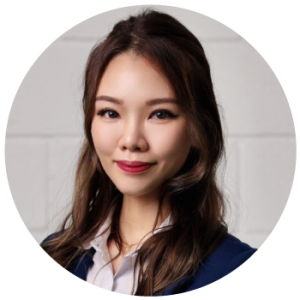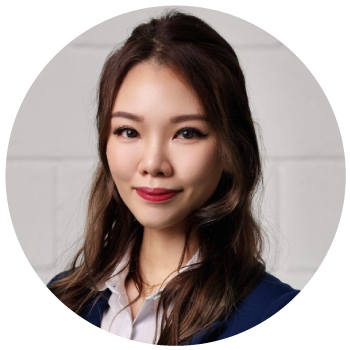 Jessica Tan, Director of Digital Marketing & Content, Hilton (Malaysia, Philippines & Vietnam)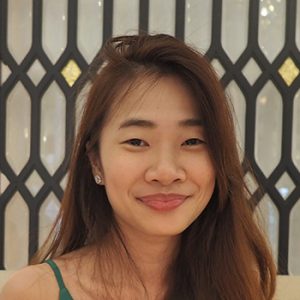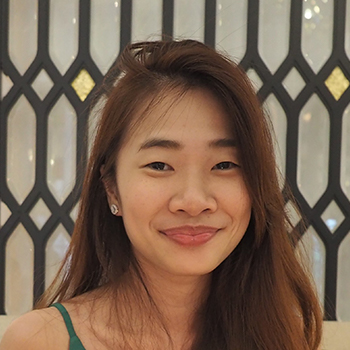 Cassandra Tan, Director, Insights & Analytics, Southeast Asia & Korea, Universal Music Group
The new readiness factor: Creating a common language around data
Great marketing requires cross-functional cooperation. But the reality is, most departments across an enterprise collect data, run analysis, and report findings very differently. Learn more about agile and data-driven marketing approach, and how you could swiftly and effectively act on insights to deliver innovative, creative campaigns from a credible source of truth that drive business growth.
The heartbeat of modern marketing: Operationalising marketing attribution and predictive analytics
Consumers have more choices today than ever before. Competition is fierce and there's more and more pressure on marketers to prove the effectiveness of their marketing efforts across all channels. This session evaluates your business' digital maturity in order to build out a roadmap that integrates predictive analytics technology, and apply data from attribution and predictive analytics on your future marketing plans.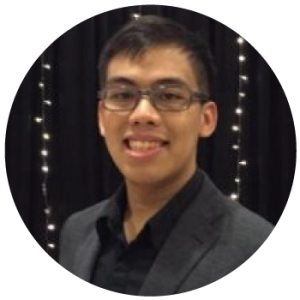 Speaker:
Pierre Tirtadjaja, Head of Online Marketing, StashAway
MAKING DATA-INFORMED PREDICTIONS
Amplifying growth: Staying attuned to change by actively listening to data
The spike in streaming audio with millions streaming their music daily, results in massive data that provides to engage new listeners, elevate the consumer experience and drive loyalty. Join this decade's trailblazers as they dig into the data story of increased streaming hours enabled by ubiquitous access to content and connected devices, and more importantly, how they're using that data to refine strategy and drive continued growth and innovation.
The critical next step: Deepening customer relationships to drive action
As companies look to operate with customer centric organisations, we need to rethink value creation by going beyond commercial goals and low acquisition costs to strengthen customer relationships to change the way they face the marketplace. In this session, hear how to use new analytical tools and approaches, to bring the voice of the customer to those who need it most within the organization in credible and powerful ways.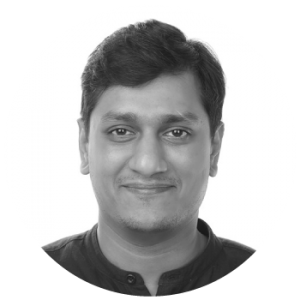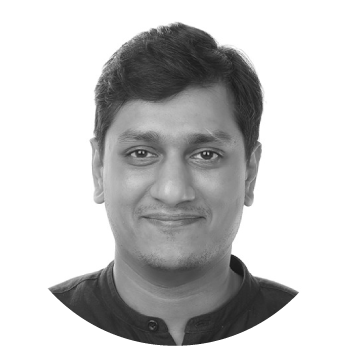 Speaker:
Vishi Rajvanshi, Head of Merchant Performance Analytics, Growth Marketing, PayPal
[PANEL DISCUSSION] The power of customer insights: Fuelling customer loyalty with activated data
Brands rely on loyalty programmes to provide critical first-party data and customer insights. Finding the right partner to activate that information and personalise customer engagement across channels is a daunting challenge for most marketers. This session will discuss how to solve common data activation challenges for merchants while ushering in the next generation of customer loyalty to boost your engagement.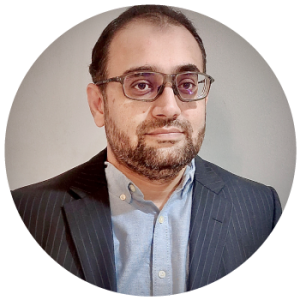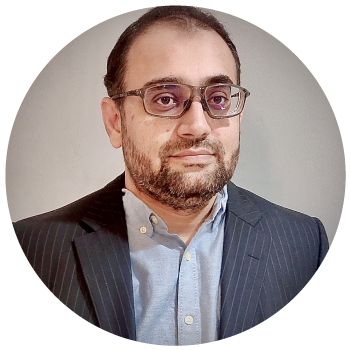 Panellist:
Zeeshan Khan, Head of Marketing, LEGOLAND Malaysia
Closing remarks / End of Day Two
Welcome and opening remarks
DESIGNING THE IDEAL MARTECH ECOSYSTEM
[PANEL DISCUSSION] AI for CMOs: Transforming talent, tech and strategy to scale
Digital transformation is an inflection point—and CMOs can lead the way. With the help of AI, marketers can turn digital leadership into customer leadership and help ensure key voices are heard.  Learn from leading CMOs in the region on how they have been converging talent and technology, leveraging on AI and ML tools to iteratively test and improve every aspect of their marketing campaigns and strategies.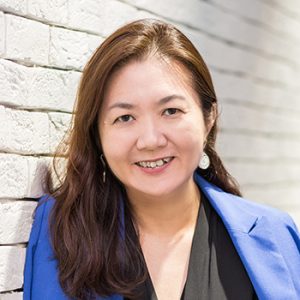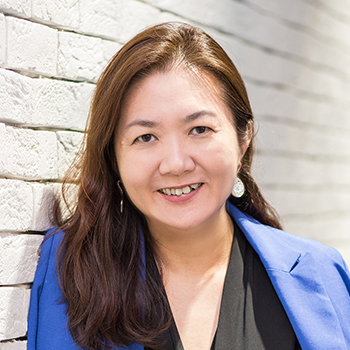 Panellist:
Foo Swee Ting, Chief Marketing Officer, Greater Asia, HP
The new view of data and analytics: Capitalising automated data analysis
Marketers are awash in data but 79% of them don't use all their customer data while 66% don't get insights fast enough. Leading brands are using automated data analysis to buck this trend and make nimble decisions that keep their customers happy and their businesses ahead of the competition. Hear how machine learning and data science make it possible to ask every question across your marketing, customer, and transactional data sources.
REDEFINING DATA ANALYTICS' ROLE IN DIGITAL EXPERIENCE
The magic of audience segmentation: Delivering high-value product with data science
Smart targeting using social insights to deliver customised content, and also monetise active prospects. By relying on power social media insights to learn about customer behaviour and storing this information to segment audience into groups based on their actions, brands can power robust targeting across any media—programmatic display and video, social or advanced TV. Learn how the audience segments are built to cut across linear, streaming and digital.
Differentiate with digital: Using customer insights to design differentiated digital experiences
In today's crowded digital space, brands are striving to deliver meaningfully different experiences to influence buying behavior. The key to impactful differentiation lies in generating unique customer insights that propel targeted solutions. This session will delve deeper into raising the right questions to surface unique insight, validating solutions' differentiation and how to pressure test solutions for impact.
BUILDING A STRONG, TRUSTED DATA FOUNDATION
From collision to collaboration: Managing multiple data sources of truth
When it comes to marketing measurement and optimisation, there are a multitude of data inputs and tools to obtain actionable insights, but often from different angles.  These tools sometimes have different stakeholders inside the organisation that managing them, with different methodologies, and rarely support the same conclusion. In this session, learn how to unify a marketing performance data ecosystem with conflicting data points to drive growth.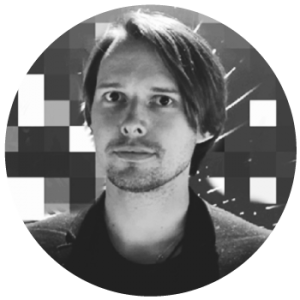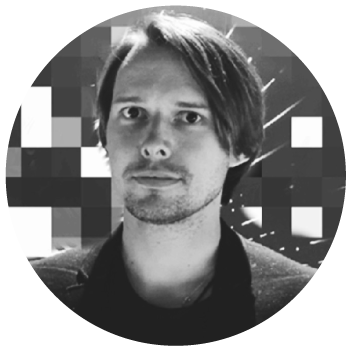 Speaker:
Vincent Ruaz, Deputy Director Brand & Digital Marketing, M1
[PANEL DISCUSSION] Tales from the bleeding edge: Remaining competitive by activating data's value
Traditionally analytics happen after all the money has been spent, and it often lacks an actionable impact. It is no longer this way. With access to an incredible wealth of permission-based data, invaluable tools, and intelligent algorithms, the challenge is imagination. Discover what it takes to dramatically reimagine the influence analytics can have, before, during, and after you spend money, to deliver a competitive advantage and strategic decision impact.
Panellists: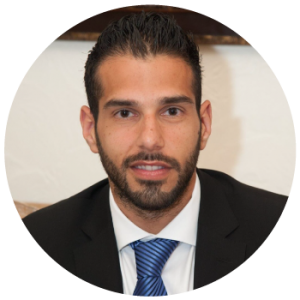 Mazen Mroue, Head of Global Digital Media & Martech, FrieslandCampina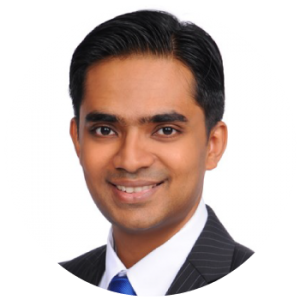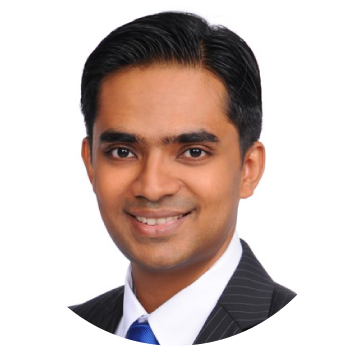 Ajay Gopalakrishnan, Head of Growth Performance, Sanofi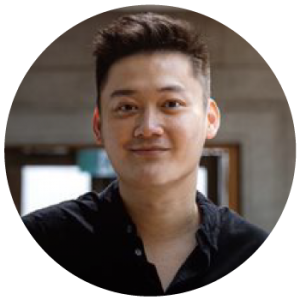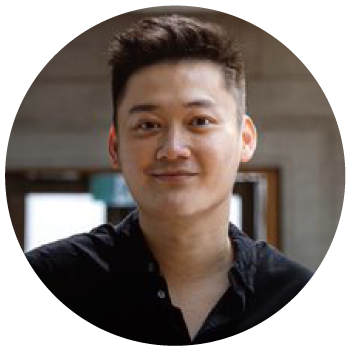 Aaron Ting, Regional Head of Performance Marketing, Zenyum
Closing remarks / End of Theme 2
C-Suite
Chief Marketing Officer
Chief Customer (experience) Officer
Chief Transformation Officer
Chief Technology Officer
Chief Digital Officer
Chief Innovation Officer
Chief Strategy Officer
CEO/Managing Director
VPs/Directors/Heads/Leaders of:
Digital/integrated marketing
Marketing technology
Data science
Data analytics
Marketing insights/analytics
Consumer insights/analytics
Customer intelligence
Data mining
Business intelligence
VPs/Directors/Heads/Leaders of:
Marketing intelligence
Digital innovation/strategy
Performance marketing
Product marketing
Product innovation
Demand generation
Data scientists focusing on marketing
Product owners
Hear what our past delegates have to say:
"I absolutely love how engaging it is despite being digital. The panel sessions have been really helpful in bringing out realistic takes into businesses hit by the pandemic."
Marketing Manager, PhilCare
"Informative, clear and addressing current issues n concerns"
Head of Corporate Affairs, Petronas
"The event is awesome! The speakers come from various industries which with different best practices to share. Learnt a lot!"
CX-Insights & Analytics Senior Lead, Tokopedia
"Thank you for a great Digital Conference. I was most impressed by the platform and how interactive it was. It made taking in the content so much easier."
VP Loyalty & Guest Experience APAC, Accor
"Great insights from a good line-up of speakers from across different industries!"
Senior Product Manager, Johnson & Johnson
"Content has been curated with high relevancy to the topic of discussion. Some great examples and insights."
Operating Principal Marketing, Ekuinas