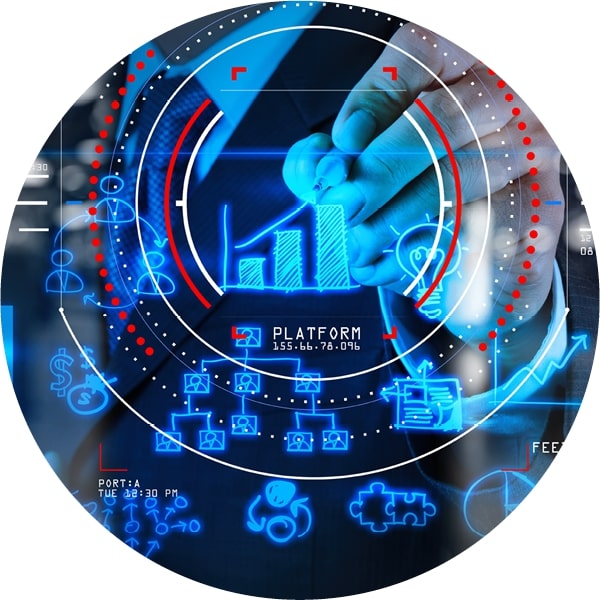 Mobile app downloads, mobile time spent, and mobile consumer spending have all increased significantly worldwide. As a result of the pandemic, several trends emerged, most notably the shift to a mobile-first world at a pace that hasn't been seen in the last few years combined. In terms of a mobile-driven commerce boom, Southeast Asia is undoubtedly a region to watch. Southeast Asia, as anticipated, has led the way in mobile advertising requests, with a growth rate of 44% – almost twice as fast as the Americas and EMEA combined, according to a recent techtrends.com report.
Social Commerce, brought to you by MARKETING-INTERACTIVE on week 3 of Digital Marketing Asia 2021. Bringing together the world's most potent and innovative experts, we will explore how to deliver efficient, connected, and personalised mobile and digital experiences that positively impact customers' daily lives. Become a digital innovator and technology product marketing expert by understanding the secret blueprint to delivering valuable, unique mobile experiences, connected digital customer journeys, and technology innovation to ensure greater business longevity. Become a strategic thinker and planner when you learn from the best.
Powerful Case Studies From DMA 2020
Meet Your Industry Experts
Join us at Theme 3 to hear from our esteemed speakers!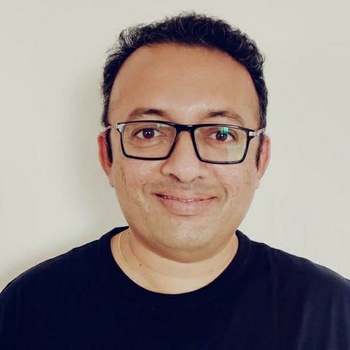 Savio D'Souza
Director, Digital Commerce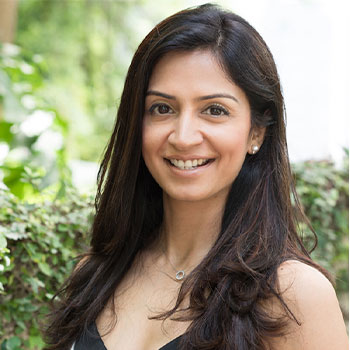 Raushida Vasaiwala
General Manager, APAC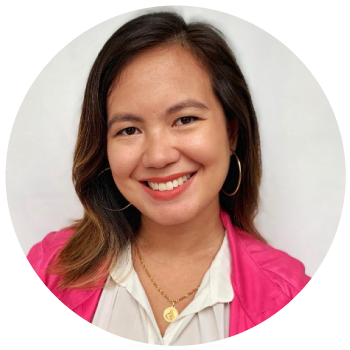 Nicole Miller
E-Commerce Marketing Head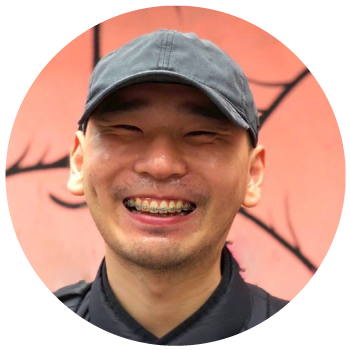 Andrew Yin
Head for Digital Marketing, E-Commerce & New Retail, Asia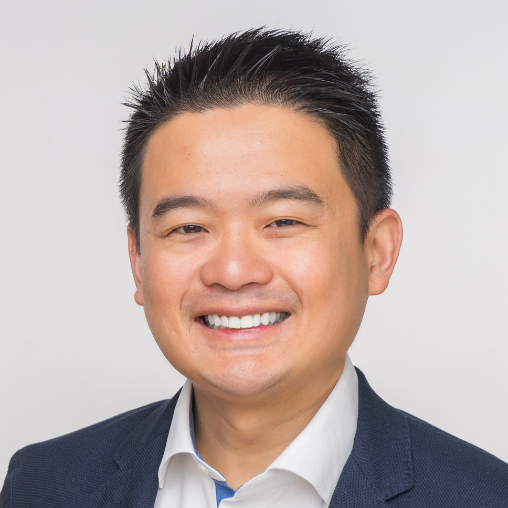 Soon Sze Meng
President, Southeast Asia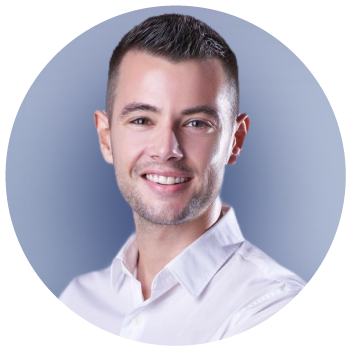 Adam W. Cowlishaw
Marketing & Connected Commerce Head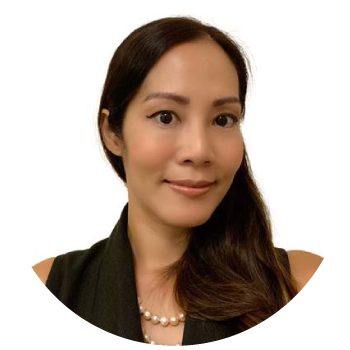 Samantha Allen
Head of Digital Customer Touchpoints
Jollibee Foods Corporation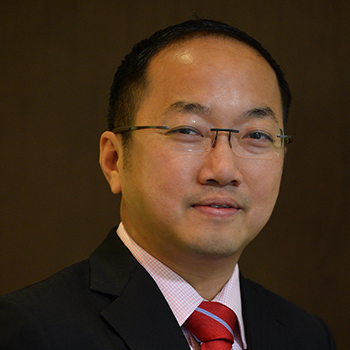 Chris Pok
Chief Executive Officer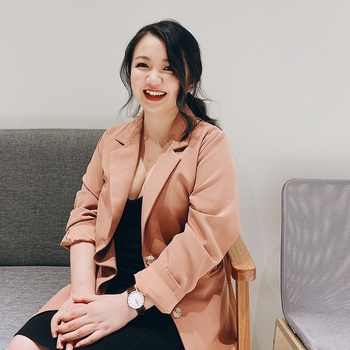 Rachel Tan
Head of Digital & E-commerce, LUXE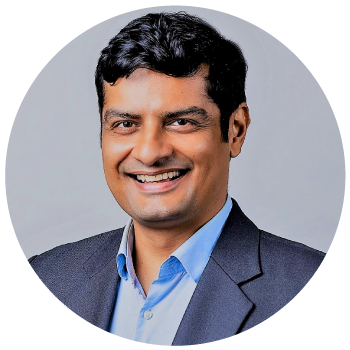 Nikhil Rao
Senior Director of Marketing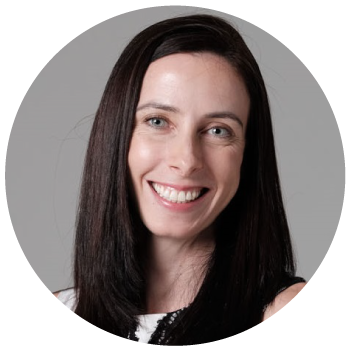 Alexandra Vogler
Senior Director & Head of Marketing, P&G E-commerce & E-business, Asia, Middle East & Africa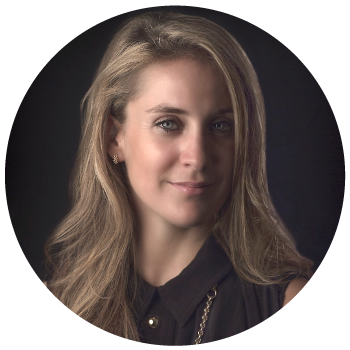 Natalia Obolensky
General Manager, APAC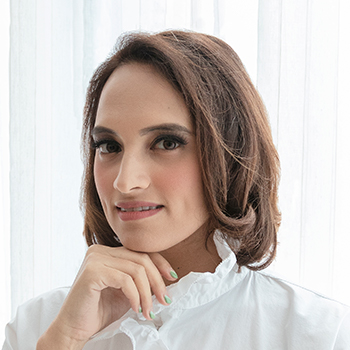 Samira Shihab
Chief Executive Officer & Co-Founder
Agenda
Social Commerce (23 – 25 November)
Welcome and opening remarks
THE FUTURE OF SOCIAL COMMERCE
[PANEL DISCUSSION] Introducing #WomenlnCommerce:  Evolution of social commerce from "likes" to "add to cart"​ 
COVID-19 has ushered in a retail model that creates online footfall traffic 24/7.  Brands are now focused on creating online storefronts from their dotcom brand site, social platforms and even video channels. Driven by attention deficit and wandering eyes, how can brands seek to convert their organic web traffic, social engagement and lead generation into thriving commercial engagements? This session explores the journey to setting up notable webfront stores.
Panellists: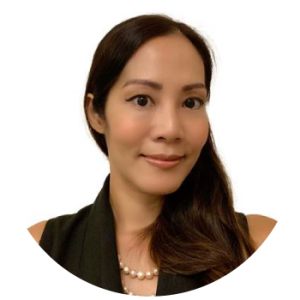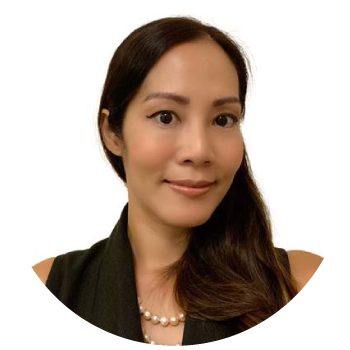 Samantha Allen, Head of Digital Customer Touchpoints, Jollibee Foods Corporation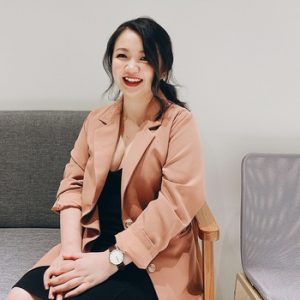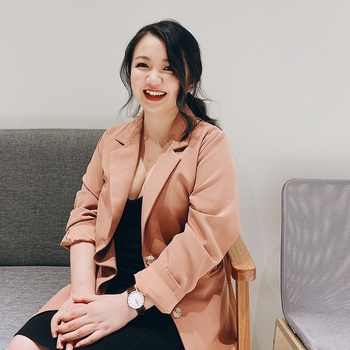 Rachel Tan, Head of Digital & E-commerce, LUXE, L'Oréal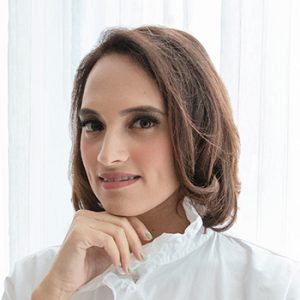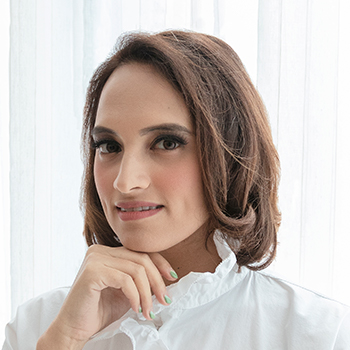 Samira Shihab, Chief Executive Officer & Co-Founder, Tinkerlust
Activating the "social" in commerce: P&G's social commerce playbook for success
The pandemic saw the rise of new generation of always-on digital consumers. What does shopping look like for this generation? With rapid innovation occurring in the digital space, there is an increasing need for businesses to evolve and embrace the new normal to continue reaching consumers. Through case studies, hear how P&G activates the 'social' in commerce to engage consumers, and drive the business.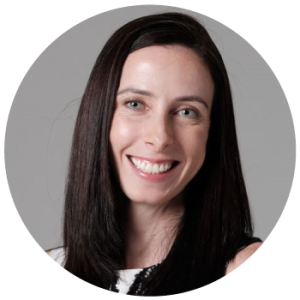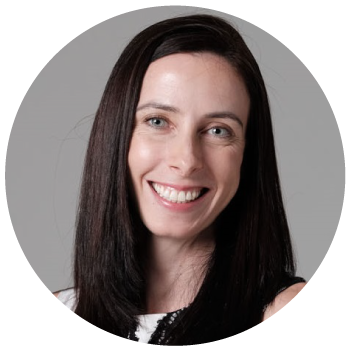 Speaker:
Alexandra Vogler, Senior Director & Head of Marketing, P&G E-commerce & E-business, Asia, Middle East & Africa, Procter & Gamble
Cross-border digital commerce: Powering up your brand's digital presence in China
Selling to overseas consumer markets expands marketing share and revenue growth. With 92% of consumers browsing and ready to buy locally, how should you set your business up for this international success? Learn best practices on building a brand in China with a 360 omnichannel strategy. Identify the early indications of success, and uncover the role of existing marketplaces such as Taobao in growing and driving business revenue.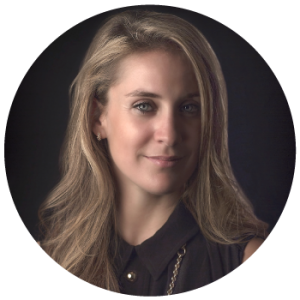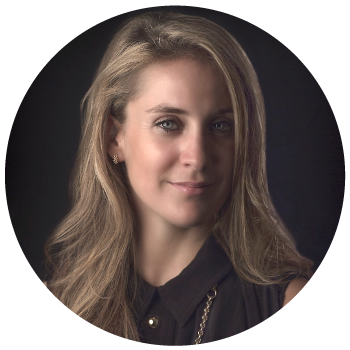 Speaker:
Natalia Obolensky, General Manager, APAC, Supergoop!
TRANSFORMING NEXT-GEN E-COMMERCE WITH SOCIAL COMMERCE
The creative revolution: Automating digital ads production on multi-platforms for efficiency
Producing creatives and content for digital marketing campaigns can be time-consuming, especially when the clock is ticking for you to beat your competition. Learn how to automate manual and repetitive design tasks for greater creative and content control over digital ads to better serve digital campaign plan of any scope, and to get your customers excited and drive ROI.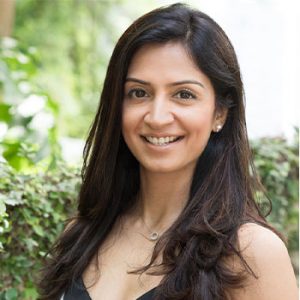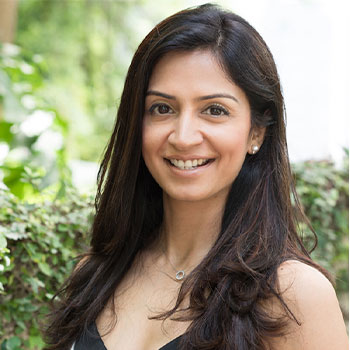 Speaker:
Raushida Vasaiwala, General Manager, APAC, Celtra
Digital natives of the decade: Media shaped by Gen Z
97% of Gen Z consumers use social media as their top source of shopping inspiration. They are highly-intuitive and critical of brands that don't resonate with their values, meaning tossing old-fashioned advertising strategies out the window. This session analyses how brands can prioritise organic digital campaigns on social media to capture Gen Z's attention and build an army of digital advocates to maximise your reach in highly competitive marketplaces.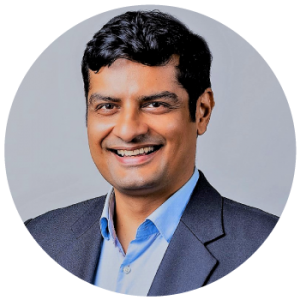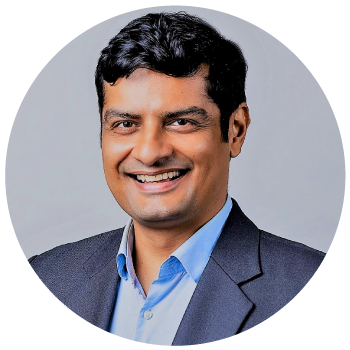 Speaker:
Nikhil Rao, Senior Director of Marketing, Mondelēz International
KrisShop's first-class experience: Riding the e-commerce wave towards greater brand loyalty
As Singapore Airlines' flagship retailer, service excellence is deeply embedded in KrisShop's DNA. Their vision on being an omnichannel retailer to provide an integrated shopping experience allowed KrisShop to pivot from a predominantly inflight duty-free catalogue to a full-fledged retailer through their e-commerce platform. Beyond driving transactions on their platform, find out how KrisShop has been engaging their customers to provide a first-class experience.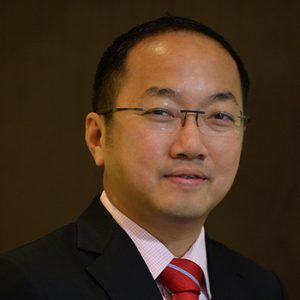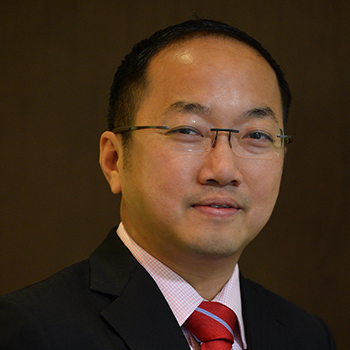 Speaker:
Chris Pok, Chief Executive Officer, KrisShop
[PANEL DISCUSSION] The future of commerce transactions: Crypto currencies, blockchain and NFTs
In 2021, Tesla bought $1.5 billion in bitcoin and announced that it would start accepting bitcoin as a payment method. With more attention given to NFTs recently, it will be a matter of years before NFTs take over how business transactions are conducted online. Hear from digital visionaries of the decade on how these new digital assets will disrupt the future of e-commerce and businesses should prepare for this tech revolution.
Closing remarks / End of Day One
Welcome and opening remarks
BUILDING YOUR DIGITAL COMMERCE TECH STACK
[PANEL DISCUSSION] A balancing act for success: Planning marketing budget for conversions
We are all working with finite resources, more so in today's climate. With limited marketing ad spend, hear from the players in the market on the ideal or golden ratio for brand vs performance media to drive social shopping and e-commerce conversions. Learn how to drive discovery and conversion using a mixture of search, banners, social and livestreaming and how brands need to recalibrate their budget objectives and focus.
The new era of digital commerce: Leveraging AI-powered product discovery tools
Competition is high for online businesses with more businesses jumping on the e-commerce bandwagon. This meant business are racing to implement strategies to boost conversion rates and stand out from competitors more than ever. Learn how to revamp your technology roadmap with AI-powered product discovery tools to drive product differentiation to beat the competition on your brand's social media platforms.
The game is on: Gamifying social commerce to strengthen brand loyalty
The Internet is accessible to all, making it a crowded marketplace with a plethora of choices for your customers to choose from. Learn how to encourage purchase with daily nudges, time-limited offers, mini games and more. This session examines how brands can turn their fans to customers with incentives for them to engage with your brand, share your content and bring you referrals.
Shopping in a 24/7 world: Designing custom storefronts using API
Social media today can be seen as a digital catalogue where consumers actively browse through reviews about the products they are about to purchase and also, a platform to discover new products available in the market. This session examines best practices in developing built-in commerce essentials to manage pricing, inventory and more using API to operate at a global scale.
Beyond e-commerce: Enabling multiple paths to (re)purchase with connected commerce
Not all products and services can be bought online. In highly regulated markets, some brands may be prohibited from selling directly via e-commerce, while for others, a service can only be rendered face-to-face. But that doesn't mean e-commerce is a non-starter. With more than 40 million online consumers across Southeast Asia, learn how connected commerce models can open up your business to new opportunities and deliver incremental traffic from online to offline.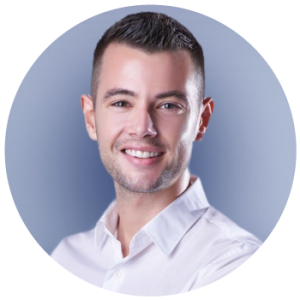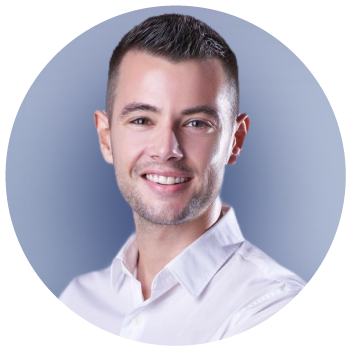 Speaker:
Adam W. Cowlishaw, Marketing & Connected Commerce Head, Johnson & Johnson
BUILDING A PROFITABLE DIRECT-TO-CONSUMER INFRASTRUCTURE
[PANEL DISCUSSION] Innovating Direct-to-Consumer (DTC): Friend or foe of digital commerce?
DTC is rapidly growing as an e-commerce segment in Asia, with more DTC brands to emerge. Brands can tap on DTC's two-way dialogue with customers, creating first-party data which is critical with cookie-tracking is phasing out. This session examines how brands can optimise data collected – from social media interactions to online purchasing behaviour – to scale product's selling proposition and rely on data to meet customer needs directly.
Panellist: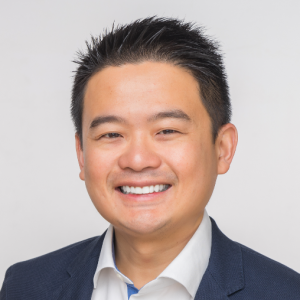 Soon Sze Meng, President, Southeast Asia, JD.com
Cashing in media data to win: Embracing DTC performance marketing mindset
There is a critical need for brands to move beyond traditional advertising, and optimise data and performance marketing to gain a competitive advantage in an increasingly crowded marketplace. Learn how to deploy a cost per acquisition strategy and use tech-driven advertising data to maximise new digital campaigns beyond just content, and enhance their martech stack to augment reach and scale.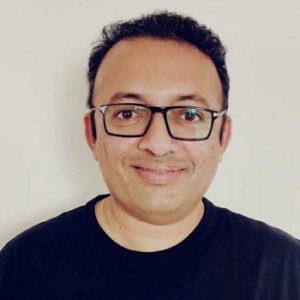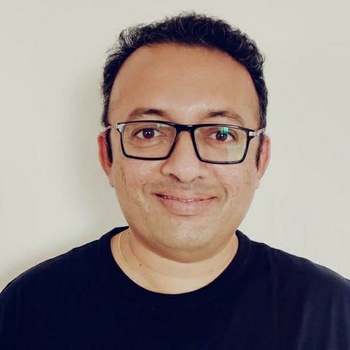 Savio D'Souza, Director, Digital Commerce, adidas India

Closing remarks / End of Day Two
Welcome and opening remarks
DESIGNING SOCIAL MEDIA ADS THAT CONVERT
[PANEL DISCUSSION] The future of social ads: Doubling down on retail media ad spend
Out-of-home advertising spend has decreased since the pandemic resulting in brands having to re-strategise to reach customers. With the power of ad tech, hear how brands online should integrate retail media as a win-win solution that allows them to monetise traffic acquired with first-party data to drive e-commerce sales, and influence customers at the digital point of sale as they see organic search results augmented by relevant product listings.
Panellists: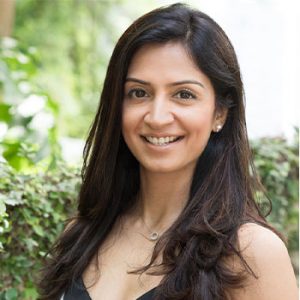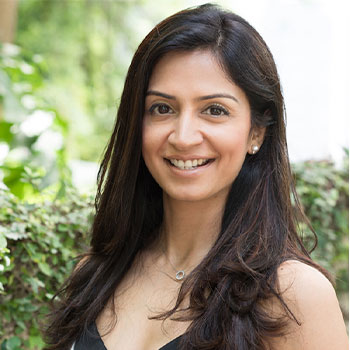 Raushida Vasaiwala, General Manager, APAC, Celtra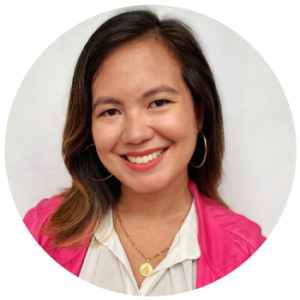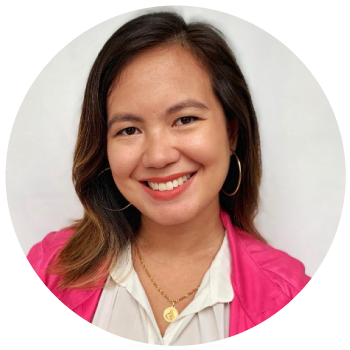 Nicole Miller, E-commerce Marketing Head, Del Monte Philippines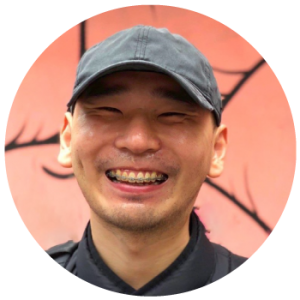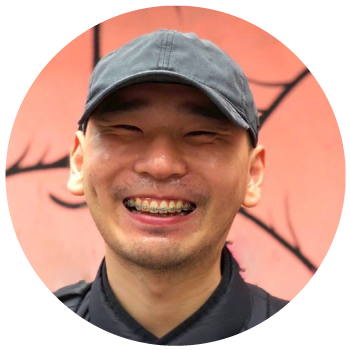 Andrew Yin, Head for Digital Marketing, E-commerce & New Retail, Asia, Hasbro
Measure for success: Tracking social ads performance to optimise ad investment
Social media ads are the most effective ways to connect with your customers. With its versatile advertising channel, this allows brands to build specific campaigns to meet different business goals at relatively low costs. This session examines the ROI of your social ads against success metrics to increase clicks on your ads for your next product launch on social media.
Unfolding marketing segmentation: Analysing demographics on social media for effective targeting
With 40 million new Internet users added in Southeast Asia alone since the onset of the pandemic, social media has never been a more powerful tool in shaping markets. With more businesses going digital, brands need to finetune their engagement strategies. In this session, learn how to break down your consumers' shopping and browsing habits, and select and integrate relevant channels on social networks to drive more and better engagement. 
DRIVING REVENUE WITH SHOPPABLE MEDIA
The influencer age: Calibrating influencer media and paid influencer engagement
In the West, people follow brands. In Asia, people follow people who follow brands. Or are brands themselves. With new brands penetrating Asian markets with distinct niches and branding, influencer engagement as well as engaging Key Opinion Consumers (KOC) have never been more important than before. Hear how you can tap on KOC's influence and selling power to amplify your brand awareness and drive your sales.
The rise of social shopping: Creating shoppable ads with livestreaming
Netflix, Viu, WeTV, iQIYI and Vidio, accumulated 114 million streaming minutes for Southeast Asia in Q1 2021, or 10% of total streaming minutes. YouTube and TikTok dominate with nearly 90% of total minutes. For brand marketers and retail brands, livestreaming is the next frontier for cultivating connections with more profitable brand engagement via social selling. Learn the best practices on preparing and launching your own livestreaming initiatives while leveraging others.
[PANEL DISCUSSION] The fuel to social marketing: Driving campaigns with user-generated content (UGC)
You may be marketing the best products out there but if your customers are not talking about it positively online, your marketing efforts will be futile. In today's era of highly-sceptical generation of consumers, UGC is viewed as the most trusted and influential purchasing drivers. This session explores the best practices to allow space within your digital campaigns for UGC – images, videos and product reviews – to flourish authentically.
Closing remarks / End of Theme 3
C-Suite
Chief Marketing Officer
Chief eCommerce Officer
Chief Technology Officer
Chief Digital Officer
Chief Innovation Officer
Chief Customer (Experience) Officer
Chief Consumer Officer
Chief Growth Officer
CEO/Managing Director
VPs/Directors/Heads/Leaders of:
Digital/integrated marketing
E-commerce marketing
Mobile marketing/strategy
Online marketing
Social media marketing
Brand marketing
M-commerce marketing
E-commerce product
VPs/Directors/Heads/Leaders of:
Product marketing
Omnichannel marketing
Channel management
Multichannel marketing
Digital content
Digital marketing operation/ analytics
Marketing technology
Product owners
Hear what our past delegates have to say:
"I absolutely love how engaging it is despite being digital. The panel sessions have been really helpful in bringing out realistic takes into businesses hit by the pandemic."
Marketing Manager, PhilCare
"Informative, clear and addressing current issues n concerns"
Head of Corporate Affairs, Petronas
"The event is awesome! The speakers come from various industries which with different best practices to share. Learnt a lot!"
CX-Insights & Analytics Senior Lead, Tokopedia
"Thank you for a great Digital Conference. I was most impressed by the platform and how interactive it was. It made taking in the content so much easier."
VP Loyalty & Guest Experience APAC, Accor
"Great insights from a good line-up of speakers from across different industries!"
Senior Product Manager, Johnson & Johnson
"Content has been curated with high relevancy to the topic of discussion. Some great examples and insights."
Operating Principal Marketing, Ekuinas