Postponement Notice
While we can't wait to inspire you, your safety comes first. MADex new date will be announced once there is more clarity regarding COVID-19. Watch this space for updates, and stay healthy and safe everyone.
For more questions or to understand more, please email to event.registration@marketing-interactive.com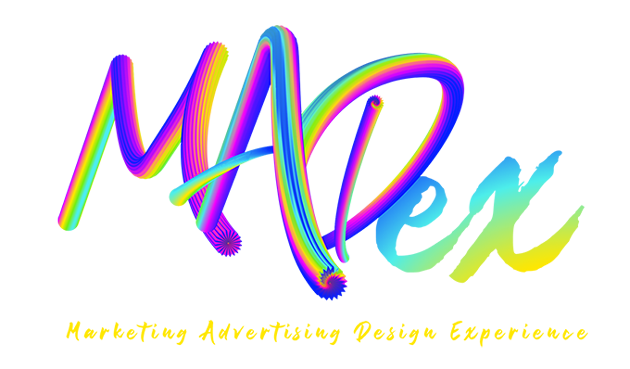 GENUINE & INSPIRING
PERSONAL STORIES
COLLECTIVE WISDOM
OF HUMANITY
Pay only $169
for your early bird ticket

Standard priced tickets are at $249 per ticket. Best savings for early birds! 
The inspiration behind MADex
There are a plethora of events that focus on the practice and ever-changing function of the marketing discipline. But what about the individual lessons, experiences and out of the box ideas discovered along the way?
MADex aims to fill this void by serving as the conduit for collective wisdom and human experiences in the Marketing & Advertising world. Short and concise 20 minute speaking sessions are packed with the kind of knowledge and wisdom not readily offered at the usual conference scene. We'll select the most interesting people with the most interesting stories to share heartfelt and substantive commentary on this crazy game we all love so much.
Join us. Listen to the interesting and probably lesser-known sides to the people you thought you knew so well. Uncover what makes them who they are now. Through their adventures (and misadventures) in life, their experiences in the school of hard knocks and what they learnt – get inspired by the precious and often humble valuable lessons of life from of these 8 prolific speakers.
Be part of the movement within the Marketing, Advertising and Design community – to remember to connect within ourselves and be  the human source of inspiration to the people we work with everyday.
Authentic. Inspirational.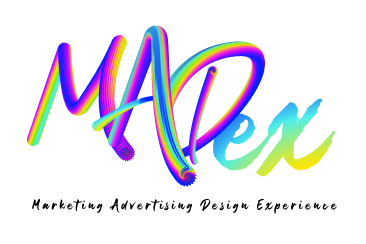 It's time to connect & be inspired at MADex
This is the place to draw inspiration, motivation and valuable lessons from prolific people within our own community. They have achieved so much in their careers.
It's time to understand what did it take for them to 'get there'.
What can we learn from them?
It's time to get real. Get inspired by 8 very human stories.
Each with 20 minutes to stand in front of you, to bare all.
Come. Join us as we uncover the collective wisdom within our community.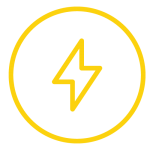 Reignite your passion for the advertising / marketing discipline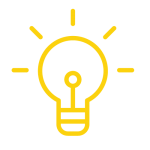 Be inspired by the personal challenges and tests of will shared by our speakers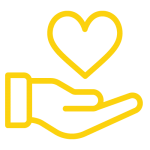 Support a good cause – 10% of proceeds from all tickets sold go to charity*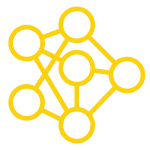 Network and collaborate in an intimate setting with more than 200 industry peers
Curious about who will bare their souls at Singapore's first MADex? Read on…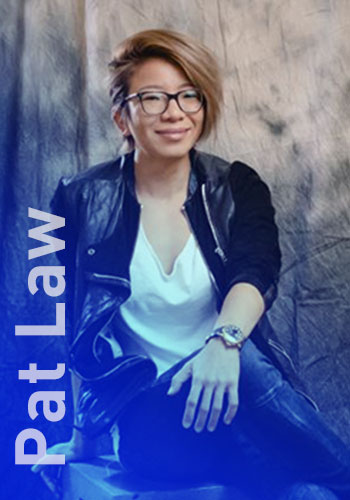 Pat Law
Chief Executive Officer, Goodstuph
"Mind Over Business – How running my agency landed me in the ER"
Pat brings with her nearly two decades of digital and social advertising experience. Often referred to as the bitch of advertising, she rose through the ranks from Publicis to Leo Burnett and Ogilvy. At GOODSTUPH, Law grew the business from a negative $10,000 loan to a multi-million dollar agency within the first 3 years, serving as both CEO and ECD. Never one to rest on her laurels, Law has since expanded the agency into Jakarta, Indonesia, and Thailand.
Read More
In 2017, she was appointed to the Cannes Lions jury, and in 2018, she was appointed chairperson to the Hall of Fame Awards, one of Singapore's longest-running advertising award shows.
Law was named one of Singapore's Most Influential Creative Directors for two consecutive years in 2017 and 2018, being the only other female out of 15 creative directors to do so.
Pat resides in Singapore with her fiancée and chihuahua. She also stole this bio from Linda Locke and edited it with her deets.
Shufen Goh
Principal & Co-Founder, R3
"Why I spoke up for the Pink Dot movement despite the haters."
Shufen Goh is the Co-founder and Principal of R3 – a global marketing consultancy working with twelve of the top twenty global marketers, with offices in Asia, North America and Europe.She has over two decades of experience helping brands increase the effectiveness and efficiency of their marketing through the optimization of agency partnerships and measurement. Companies she has worked with include Coca-Cola, Johnson & Johnson, Unilever and Mastercard.
Read more
 As part of her commitment to grow the positive impact of marketing in Asia Pacific, Shufen serves as the President of the Institute of Advertising Singapore,is marketing advisor to the National Gallery of Singaporeand European startups venturing into South East Asia. She is the co-author of three books on marketing leadership and digital transformation.
In her wildest dreams, she would like to invite Jane Goodall and David Attenborough to dinner in Africa and be inspired by their zest for life, their optimism and passion to do good. In her daily reality, she is content with her yoga, books, kisses from her two dogs Simba and Nala, occasional hugs from her brood of teenager and young adults, and love from her devoted husband. She believes that marketing can be a powerful force for good, and she channels her energy into helping causes that empower women and promote inclusiveness.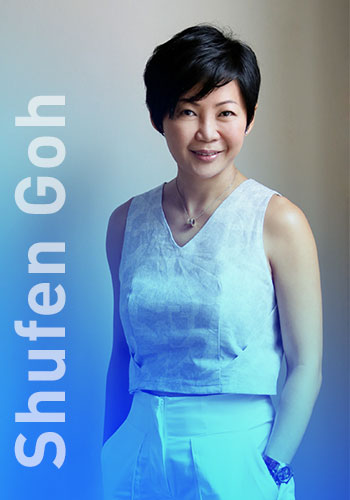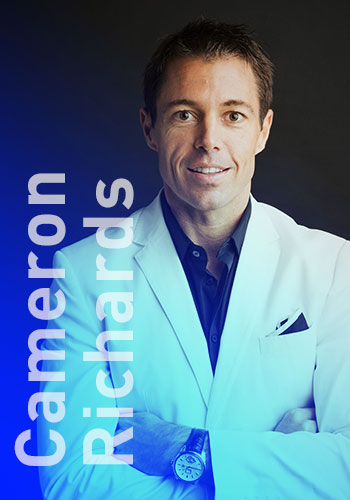 Cameron Richards
CEO, CPR Vision
"Work & Workouts: Confessions of a CEO Fitness Junkie"
Cameron Richards is a global marketer with more than 20 years of experience in CRM, digital and loyalty marketing and is the founder and chief executive officer of CPR Vision – APAC's leading CRM, digital and loyalty agency and a five times winner of the CRM & Loyalty Agency of the Year.
Read more
He has been heavily engaged in building global brands, is a seasoned speaker at many regional digital/data conferences in Southeast Asia and was also shortlisted for the Entrepreneur of the Year Awards that honours Singapore's top performers.
CPR Vision is an established player with a proven track record and is recognised as a trusted partner for some of the world's largest brands across Asia, Europe and Australia. CPR Vision is now also part of the world's largest communications group listed on the ASX, who acquired a minority stake in 2013.
Karen Tan
Deputy Chief of Government Communications & Senior Director, Ministry of Communications and Information
"Lessons from SARS: managing your brand
(and yourself) in times of pandemic uncertainty."
Karen Tan is responsible for driving and coordinating Whole-of-Government public communications, including national marketing for various government polices and programmes. Her portfolio includes the building of communications capabilities in content production, digital communications and data driven communications. This includes synergising the communications efforts of various ministries for issues that cut across a few domains.
Read more
Ms Tan also provides the leadership in the planning and coordination of the Whole-of-Government's effort in crisis communications. This involves strategic communications planning for different scenarios and strengthening of processes and systems to ensure timely information management. She also oversees the national crisis website.
She has served at the Ministry of Health (Singapore) for ten years as both the Director of Corporate Communications and Press Secretary to the Minister of Health. She was responsible for strategic communications planning, media relations, issues management, corporate publications, community relations and public consultation. Ms Tan played a critical role in managing the public communications and reputation management during the SARS epidemic in 2003 and the influenza A (H1N1) pandemic in 2009 in Singapore.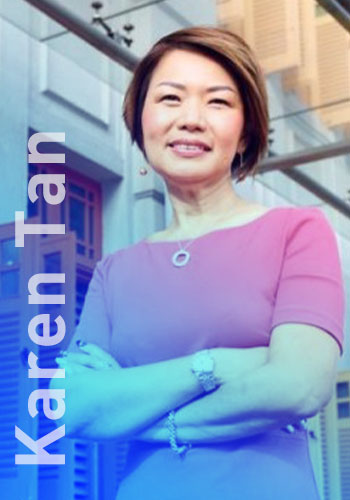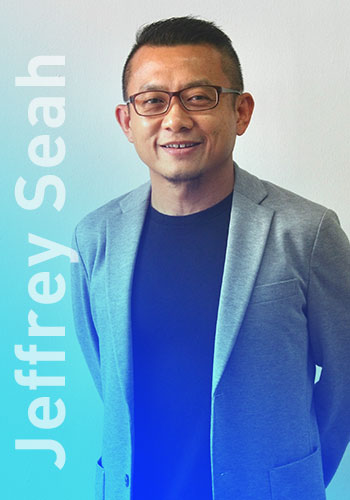 Jeffrey Seah
Vice Chairman, HEPMIL Media Group
"Navigating Digital/Data/Tech Disruption Then and Now"
Jeffrey Seah spent 15 years at Starcom MediaVest Group (SMG) in two separate stints, his leadership led SMG to become an established digitally-driven business entity in Asia Pacific and beyond.
Read more
His SMG mandate had oversight of the operations of the Starcom and MediaVest agency brands across the Southeast Asia region, encompassing offices in Indonesia, Malaysia, the Philippines, Vietnam, Thailand, Myanmar and Singapore. He also oversaw the Asia security-challenged markets of Pakistan, Bangladesh, Nepal, Sri Lanka and other frontier markets. He managed 800+ personnel in his various CEO capacities.
Jeff also oversaw the digital businesses across Asia Pacific, as well as the digital, data & tech mergers & acquisitions corporate strategy for SMG and VivaKi across the Asia Pacific markets. In this capacity, he worked with VCs, sovereign funds, PEs and family offices to fund and facilitate the fulfilment of businesses, ideas and exceptional talent.
Jeffrey left the marketing and advertising technology corporate world after 2.2 decades to focus his energy in the development of the Data, Tech, Media and Content industries.
Dick van Motman
Former Chairman & CEO, Dentsu Aegis Network / Southeast Asia
"Realising The Endless Art of Personal Reinvention"
A recognized business leader known for pioneering business, people, technology and complex cultural transformations, Dick offers a unique blend of executive acumen and change management for some of the biggest names in the industry across Europe and Asia in markets like The Netherlands, South Korea, Indonesia, Hong Kong, China and Singapore.
Read more
Dentsu hired him in 2012 as the first non-Japanese Chairman and CEO for Dentsu Asia to lead the organization towards becoming the first global communications group born out of Asia. His multicultural background, with Dutch, Indonesian, Portuguese and Jewish roots, puts him in an ideal position to navigate between different cultures and help organizations get ready for the future.
Following the acquisition of Aegis Media by Dentsu, Dick was asked to integrate and lead the Southeast Asia operation for the newly formed Dentsu Aegis Network. A truly convergent marketing communications operation that is right for the post digital age. He currently is the Chairman and CEO for Southeast Asia as well Asia Pacific leader for the content activities.
Dick is a frequent jury member at industry award shows and a popular speaker at key industry and corporate events including The World Economic Forum/Asian leg, Global HR Tech.
Dick further feeds his entrepreneurial appetite by being actively involved in the start-up scene in the form of board/advisory roles as well by being an angel investor. Sectors include, technology, financial services and digital marketing.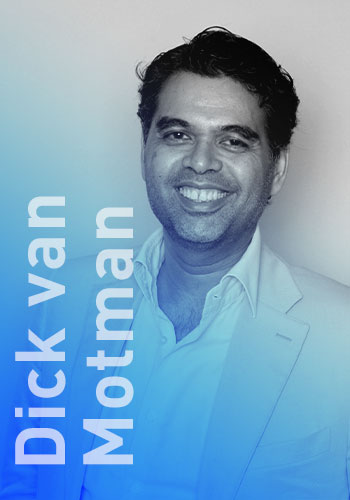 Know someone who should be sharing their powerful stories at MADex? If you'd like to suggest a speaker or apply to speak at MADex, please contact Soren Beaulieu at sorenb@marketing-interactive.com
No Themes – No Trends – Just Real Stories with Heart
Registration & Networking
Rezwana Manjur, Regional Editor, MARKETING magazine
"Mind Over Business – How running my agency landed me in the ER"
by Pat Law, Chief Executive Officer, Goodstuph
"Work & Workouts: Confessions of a CEO Fitness Junkie "
by Cameron Richards, CEO, CPR Vision
"Why I spoke up for the Pink Dot movement despite the haters"
by Shufen Goh, Principal & Co-Founder, R3
Speaker & Topic will be available soon
"Lessons from SARS: managing your brand (and yourself) in times of pandemic uncertainty"
by Karen Tan, Deputy Chief of Government Communications & Senior Director, Ministry of Communications and Information
"Digital & Data : Answers that became Questions"
by Jeffrey Seah, Vice Chairman, HEPMIL Media Group
Speaker & Topic will be available soon
"Realising The Endless Art of Personal Reinvention"
by Dick van Motman, Former Chairman & CEO, Dentsu Aegis Network / Southeast Asia
Select date to see events.
 Singapore's First MADex!
Who Should Join Us.
Don't come to MADEx expecting fancy power-point presentations or the latest industry trends. Come to MADEx to hear from some of the most interesting minds in the region discussing some of the most powerful and relevant lessons they've learned along their marketing journeys.
Anyone who's passionate about marketing & advertising can benefit from a MADex experience, including:
C-Suite
Chief Marketing Officer
Chief Communications Officer
Chief Creative Officer
Chief Customer Officer
CEO / Managing Director
Editor-in-chief
VPs / Directors / Managers / Executives of
Content Marketing
Digital Marketing
Social Media
Creative Services
Communications
Public Relations
User Experience / UX
Agencies / Consultants
Agency Principal
Agency Account Manager
Client Success Manager
UX Designer / Web Designer
Time is one of our greatest teachers. If you want to support what our great speakers have to share with the marketing & advertising community, see how you can get involved as a sponsor. Contact Naomi Cranswick for more info:
MADex will take place in
Cathay Cineleisure
8 Grange Road (S) 239695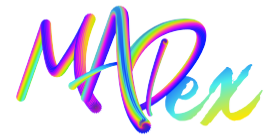 All registrants are encouraged to wear a mask if you are feeling less than your usual self. Please refrain from attending the event if you have symptoms of the COVID-19. Let's act responsibly as a community to prevent the spread of the virus. And hey – let's not live in fear. Instead – keep moving ahead with our lives and businesses so that we can keep our economy going.
Lighthouse Independent Media places your health and safety as our utmost priority.
We are closely monitoring the developments of COVID-19 and will comply with directives for event organisers from the Ministry of Health.
Our teams are also in touch with our event stakeholders regularly.
Should the situation warrant us to postpone our event, we will inform all stakeholders accordingly.
If you are a registered attendee who is unable to attend on the new date given, you may request for one of two options:
1. Get a credit ticket to be used at another event organised by MARKETING of similar value. Top ups may be required if the event you wish to attend is of higher value. There will be no refunds made for lower value replacement tickets.
2. You may replace your seat with another colleague or friend of yours.
If you need any additional information regarding the event and how you can get involved, we would like to hear from you!
Get inspired by authentic life stories and lessons shared by genuine experts from our very own Marketing, Advertising and Design community. Enjoy eight 20 minute stories that will take you on a ride of discovery, shock, laughter & inspiration – 100% authentic human stories – no fluff.  Get your tickets today. And don't forget to follow us on social media #MADexSG
MADex 2021 is brought to you by MARKETING magazine, a publication of Lighthouse Independent Media.
© 2020 – 2021 Lighthouse Independent Media. All rights reserved.