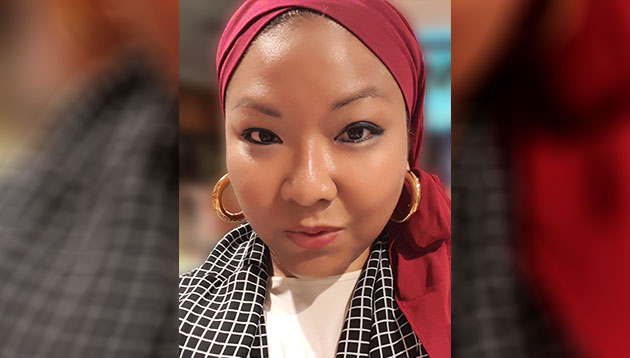 TM's Izlyn Ramli on PR: 'It can be a thankless job, so we must be driven by a higher purpose'
In an era of rapid expansion in digital media and technologies, PR goes beyond just sending out press releases or planning events. Increasingly, PR professionals today are getting a seat in the boardroom with the opportunity to demonstrate real value and returns for their companies. In order to get buy in from senior management, PR professionals will need to learn the best ways to communicate with journalists to win digital coverage, turn PR into a revenue generating role, and leverage SEO and SEM to support crisis communications strategies in the era of fake news.
Izlyn Ramli (pictured), TM's VP, group brand and communication who is also a speaker at A+M's inaugural PR Asia's conference in Malaysia, is no stranger to the PR scene. Interestingly, she started out in a completely different field – finance – having helmed roles at Price Waterhouse Coopers and Barclays de Zoete Wedd. The turning point came when Izlyn joined Axiata Group.
Having held the role of VP, group brand and communication for more than five years now, Izlyn shares her challenges in the PR space and why everyone in the company is a brand ambassador.
A+M: What are some of the challenges you face as a PR person in your role?
Izlyn: The challenges are actually the flip side to first point above – that PR and branding fall to the people that carry the role when it should be embedded in all key roles, if not ideally all employees to some extent.
The level of support at the board of directors and top management and how the rest of the organisation carries the brand and narrative, are key determinants of success.
We are not a "profit centre", so more often than not, we face budget constraints. We have to get innovative with whatever we have. It's a full time 24/7/365 "always on" job, especially in the complex era of waning trust, digital hyperconnectivity and information or data overload.
It can often be a thankless job, so we must be driven by a higher purpose and own set of values.
Knowing when to act/talk and when not to, with the wisdom to know the difference, is also one of the challenges. Sometimes you can get it wrong, but we are only human. When you do get it right, you have simply done your job.
A+M: Where do you see the future of PR moving forward?
Izlyn: The job title may take many forms but in my opinion, the basic function and purpose will remain – to safeguard and enhance brand and reputation. Individuals will still need key skills in strategic communications and PR; always nurture and grow their network of relationships with key stakeholders; and upskill and multi-skill as well. This is important because we are operating in a digital era of hyperconnectivity and real-time response, as well as an environment that is volatile, uncertain, complex and ambiguous (VUCA).
However, it is exciting because you have to balance and marry creativity with technology and science. A strong narrative needs to be developed and tailored or innovated to fit each target audience across multiple platforms and mediums. PR professionals should also learn how to communicate in a VUCA world, which is to be visible, understanding, communicative and approachable. They will also need to know how to navigate through and leverage on information or data overload.
A+M: Can you tell us how you got started in this industry?
Izlyn: From my profile, you can see that I came from unrelated fields: economics, auditing, investment analyst and then strategy for many years. However, all the fields involved key skills in communication and writing.
When I was in the group strategy for Axiata, at an internal engagement event, I spoke on behalf of the employees to summarise the strategic direction and higher purpose of the group and the MD/ group CEO liked what he heard and wanted someone who understood the business strategy and purpose to manage communication for group across the regional operating companies we had. That's when I made the switch to communications.
When I moved back to TM in 2010, I continued to do the same and brand management and advertising and promotions was added to my portfolio in 2014 when the previous CMO left.
A+M: Can you share with us some areas you will be elaborating on for the upcoming PR Asia conference? Why do you think this topic is important?
Izlyn: I will be participating in the panel discussion "Brand purpose: Whose job is it anyway?" where representatives from Prasarana Malaysia, Malaysia Airlines, Unilever and Coca-Cola will join us for the panel session. During the session, I will discuss the implications, e.g. customer experience, frontliners, sales and service, restoration, and PR, among others.
If you ask me – everyone in the company is a brand ambassador. My job title is "brand and communication", but I see myself as primarily looking at safeguarding and enhancing the company's reputation and managing the reputation's greatest asset/currency i.e. trust. This is with regards to brand and communication and looking especially at the overall narrative and tone, look and feel, alignment and consistency.
We are in a time where all related fields in reputation, be it brand, communications, PR, marketing, advertising and promotion, social media are intrinsically linked. In fact, we have to now look at reputation holistically to experience, engage and emote.
[A+M's PR Asia will come to Malaysia this November, gathering together some of the finest minds in industry to explore the exciting and developing world of digital PR. Join us for a series of exclusive case studies, interactive and thought-provoking discussions at PR Asia on 20 November in Kuala Lumpur, Malaysia. Register now.] 
(Read also: TM calls for creative and media pitches)