frengers communications  
"frengers" is a combination of friends & strangers, best words to describe our work – turning STRANGER stories FRIENDLY.
Oh… you want something in your language, so we are a… Creative Agency (we love ATL stuff but are also addictive to social).
By the way, in case you need some extra info, we are also awarded as… Start-Up, Boutique & Independent Agency of the Year 2019.
Reasonable Software House
Reasonable Software was found in 2004. Reasonable is the sole developer and owner of RSpread – the first cloud-based email marketing software in Greater China. Reasonable is graduated company of HK Science & Technology Park IncuTech programme since 2008 and Microsoft Certified Partner since 2012. Reasonable's headquarter, data centre and servers are located in Hong Kong, with satellite offices located in Taiwan and China's four major cities – Shenzhen, Guangzhou, Beijing and Shanghai. In 2018, RSpread has assisted users to send over 4,000,000,000 emails to more than 300,000,000 email address. Reasonable maintain good relationship with worldwide major Internet Service Providers, such as Yahoo, Hotmail, Gmail, QQ mail, 163 mail and Mail.ru.
Vpon Big Data Group
Vpon Big Data Group ("Vpon") is a leading big data company in Asia focused on big data analytics capability built with cutting-edge technology with the broadest set of mobile data across Asia in delivering effective mobile data-driven marketing solutions. Supported by the accumulation of massive data from 900 million mobile devices, and strategic partnerships with premium media resources across APAC, Vpon provides clients with customized data-centric marketing solutions, including data analytics, branding and cross-border marketing solutions. Headquartered in Taiwan, Vpon was established in 2008 and is currently operating in seven locations in Asia Pacific, including Hong Kong, Shanghai, Taipei, Singapore, Bangkok, Tokyo and Osaka. 
YouGov
YouGov is an international research data and analytics group headquartered in London. Our mission is to supply a continuous stream of accurate data into what the world thinks, so that organisations can better serve the communities that sustain them. Our data-led offering supports and improves a wide spectrum of marketing activities of a customer-base including media owners, brands and media agencies. We work with some of the world's most recognised brands. Our suite of data solutions includes YouGov BrandIndex, YouGov Profiles, and YouGov Omnibus. With a proprietary panel of over 8 million people globally and operations in the UK, North America, Mainland Europe, the Nordics, the Middle East and Asia Pacific, YouGov has one of the world's largest research networks. YouGov data is regularly referenced by the press worldwide and we are the most quoted market research source in the UK.
Visit our website for more information: https://hk.yougov.com/en-hk/
Hotel ICON
Unlike any other, Hotel ICON is an upscale hotel in the heart of Tsim Sha Tsui East. Standing as a testament to Hong Kong's creative energy and vibrant arts scene, Hotel ICON showcases work from the city's celebrated designers and the world's most acclaimed architects. Offering the ultimate in comfort and committed to service excellence, Hotel ICON's 262 stylish guestrooms comprise seductive extras. Located on level 9, Hotel ICON's Angsana Spa is a tranquil oasis while the harbor-facing outdoor swimming pool and fitness centre allow guests to exercise while enjoying views of Hong Kong Island's spectacular skyline. Hotel ICON houses three restaurants: Above & Beyond, The Market and GREEN, providing guests with exceptional quality of the food and impeccable service.
Why sponsor?
Branding 360 is the only conference in Hong Kong that focuses on branding. The conference will discuss the most critical branding issues today, and in the next few years. Supported by a dynamic agenda designed to stimulate interactivity and discussion, you will meet top brand marketers and senior management from the region's largest enterprises and multinational companies, who attend the conference year after year to find business solutions.
Your Sponsorship Benefits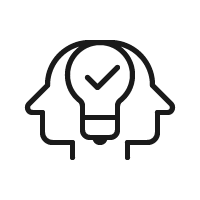 Showcase your product and services
Promote your offering directly to high-profile attendees by exhibiting at our event.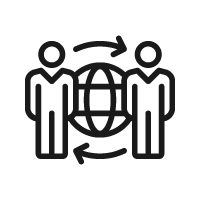 Network with high-profile attendees
Meet and network with over 200 senior marketing practitioners and decision makers.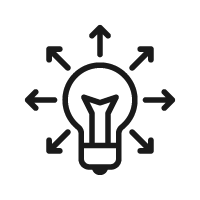 Put your brand in the spotlight
Gain extensive exposure and associate yourself. You can also explore speaking opportunities to position yourself as an authority and subject expert in the industry.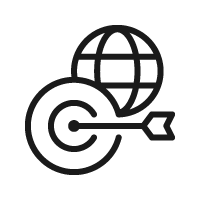 Generate leads and new contacts
More exposure means more interest. More interest means more leads!