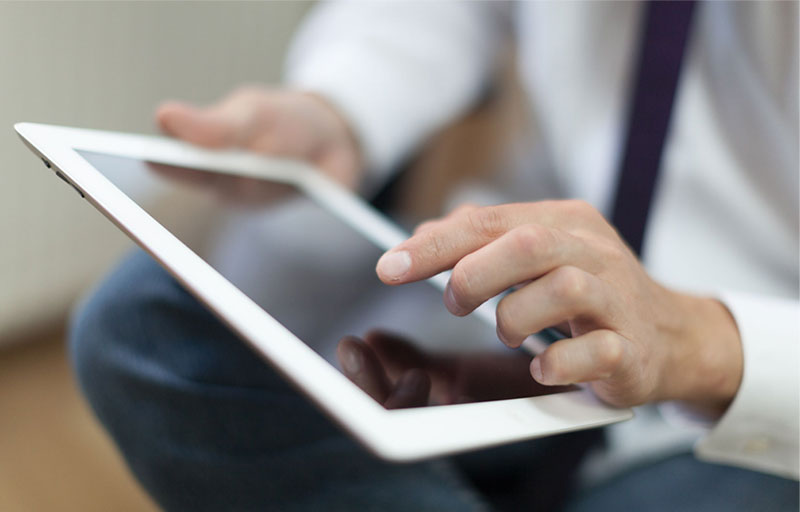 Get premium exposure to the brightest minds in the industry
Be it brand exposure, lead generation or expanding your industry network, we will create the right pathway for you to meet your business objectives and take the next steps to achieving your goals, and give your brand the competitive edge to shine!
If you have more questions, get in touch with our team at partnerships@marketing-interactive.com.

Branding opportunities for your brand and its products and services
Be seen as THE solution provider for the challenges and issues faced by content creators and marketers alike. Showcase your product or solution and get your target audience hooked via your very own conference session.

Being front and centre in thought leadership and dynamic discussions
Position your company as the authority in the industry by leading dynamic discussion sessions and showing off your thought leadership in relevant aspects of the industry.

Expanding your cross-border leads for potential prospects
With over 250+ delegates from different industries in attendance, this is the perfect opportunity for you to expand your cross-border leads and who knows, one of them will become your next prospect.

Widening your industry network for future collaborations
Do you have a major project on the horizon that you can't tackle alone? This is your chance to network with over 250+ delegates and widen your industry network. Perhaps one of them will be your future collaborator.

Shine the spotlight on your brand and what it brings to the table
Be featured on our conference website with an exclusive landing page. This is the perfect opportunity to feature direct links to whitepapers, podcasts, content, anything necessary to amplify your brand and the solutions to industry professionals out there.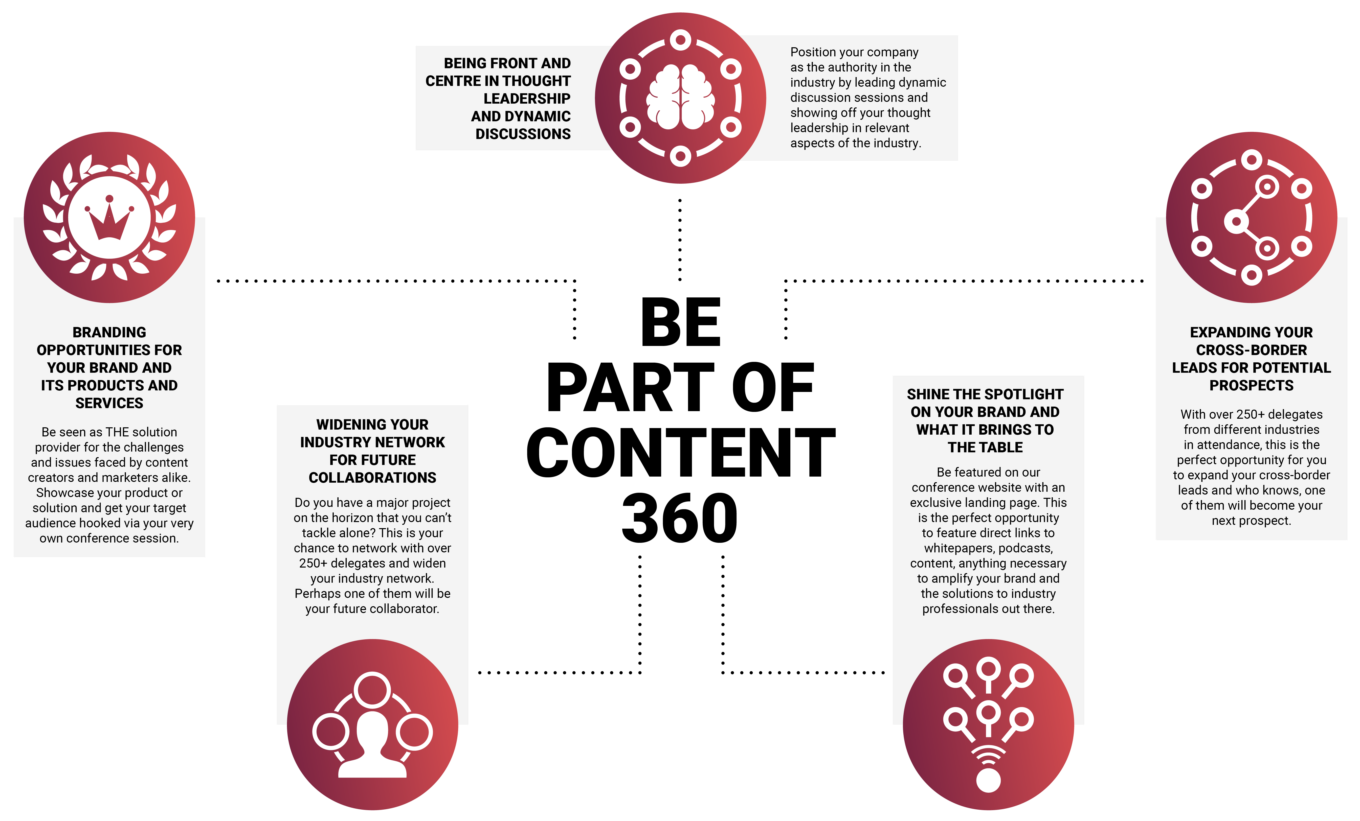 A big thank you to all our past sponsors and partners
in Content 360!
If your organisation provides any of the following services or solutions, you'll fit right in at this event:
Content Marketing Agencies (PR, Media, Specialist)
Content Management Solutions Providers
Content Intelligence Software Providers (Marketing Cloud)
Analytics and Measurement Providers
Content Distribution/Amplification Providers
Media Companies who offer Customised Content Production Services
Influencer Agencies and Networks
Event Organisers
Content Platforms
and more…