Sponsors & Partners
For sponsorship opportunities, please contact:
Chua Soon Tzer
Regional Commercial Director, SEA
Tel: +65 6423 0329
Mobile: +65 9066 0353
Email: partnerships@marketing-interactive.com
BBC World News and BBC.com, the BBC's commercially funded international 24-hour English news platforms, are owned and operated by BBC Global News. BBC World News television is available in more than 200 countries and territories worldwide, and over 465 million households and 3 million hotel rooms. The channel's content is also available on 178 cruise ships, 53 airlines, including 13 distributing the channel live inflight, and 23 mobile phone networks. BBC.com offers up-to-the-minute international news, in-depth analysis and features, including BBC Worklife, BBC Culture, BBC Future, BBC Travel and BBC Reel, for PCs, tablets and mobile devices to more than 95 million unique browsers each month.
Find out more: https://www.bbc.com/
Mediacorp is Singapore's largest content creator and national media network, operating six TV channels, 11 radio stations and multiple digital platforms including CNA, Singapore's most used news app, and meWATCH, its digital video platform. Its mission is to engage, entertain and enrich audiences by harnessing the power of creativity.
Mediacorp pioneered the development of Singapore's broadcasting industry, with radio broadcast in 1936 and television broadcast in 1963. Today, it reaches 98% of Singaporeans in four languages weekly and has a growing Asian audience base through CNA as well as entertainment content that is distributed across markets in the region.
The Mediacorp Partner Network brings Mediacorp together with industry-leading brands like ESPN, Edipresse Media, 99.co and VICE to deliver rich content for consumers and effective solutions for advertisers.
Mediacorp is the recipient of industry accolades including New York Festivals, World Media Festivals, PromaxBDA (World and Asia) and Asian Academy Creative Awards.
For more information, please visit Mediacorp.sg.
Shutterstock is a leading global provider of high-quality licensed photographs, vectors, illustrations, videos and music to businesses, marketing agencies and media organizations around the world. Working with its growing community of over 1 million contributors, Shutterstock adds hundreds of thousands of images each week, and currently has more than 310 million images and more than 17 million video clips available. Headquartered in New York City, Shutterstock has offices around the world and customers in more than 150 countries.
Find out more: https://www.shutterstock.com/business
Talkwalker is a social listening and analytics company that empowers over 2,000 brands and agencies to optimize the impact of their communication efforts. We provide companies with an easy-to-use platform to protect, measure, and promote their brands worldwide, across all communication channels.
Talkwalker's state-of-the-art social media analytics platform uses AI-powered technology to monitor and analyze online conversations in real-time across social networks, news websites, blogs and forums in 187 languages. It is also the home of Talkwalker Alerts, a free alerting service used by over 500,000 communications and marketing professionals worldwide.
Talkwalker has offices in New York, Luxembourg, San Francisco, Frankfurt, and Singapore.
Find out more : https://www.talkwalker.com/
Viu is a leading pan-regional over-the-top (OTT) video streaming service operated by PCCW Media Group. It is available in 16 markets including: Hong Kong, Singapore, Malaysia, Indonesia, the Philippines, Thailand and Myanmar in Asia; Bahrain, Egypt, Jordan, Kuwait, Oman, Qatar, Saudi Arabia and the UAE in the Middle East; as well as South Africa.
Operating with both an ad-supported tier and a premium subscription tier with more features, Viu delivers premium content as well as original production series under the 'Viu Original' initiative.
The service can be accessed via Viu app on connected devices, selected smart TVs, as well as on web by logging into www.viu.com.
Why sponsor?
Content 360 is the flagship annual conference for content creators and marketers, looking to network and learn. Content 360 will discuss the most critical issues shaping the content strategies today and in the next few years.
Supported by a dynamic agenda, designed to stimulate interactivity and discussion, you will meet top marketing and communication leaders from the region's largest enterprises and multinational companies, who attend the conference year after year to find business solutions.
We are now inviting interested parties to partner Content 360 for 2021.
Please email partnerships@marketing-interactive.com
Your Sponsorship Benefits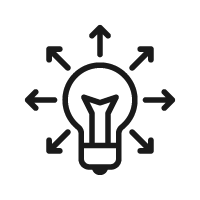 Put your brand in the spotlight
Through our integrated marketing campaign, you can gain extensive exposure and associate yourself with an event that your audience views positively. You can also explore speaking opportunities to position yourself as an authority and subject expert in the industry.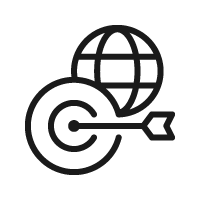 Transform leads into customers
More exposure means more interest. More interest means more leads!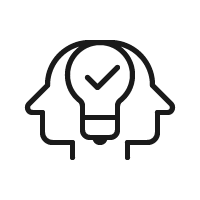 Position yourself as an industry leader
Showcase your innovative technologies and expert services directly to decision-makers, across the industry, by exhibiting at our event.
Content Marketing Agencies (PR, Media, Specialist)
Content Management Solutions Providers
Content Intelligence Software Providers (Marketing Cloud)
Analytics and Measurement Providers
Content Distribution/Amplification Providers
Media Companies who offer Customised Content Production Services
Influencer Agencies and Networks
Event Organisers
Content Platforms
BECOME OUR STRATEGIC PARTNER TODAY
Let us show you how you can cut through media clutter and stand out among your target audiences as the brand of choice for content marketing and digital solutions. We have the right platform for you at Content 360 Week and MARKETING-INTERACTIVE
Contact Chua Soon Tzer at partnerships@marketing-interactive.com, +65 6423 0329 or +65 9066 0353