UPDATES FOR 2020'S DELEGATES: THE SERIES OF VIDEOS AND SLIDES ARE AVAILABLE TO YOU ON A VOD PLATFORM.
PLEASE EMAIL TO NIDHIG@LIGHTHOUSEMEDIA.COM.SG IF YOU HAVE NOT RECEIVED THE EMAIL WITH YOUR LOGIN DETAILS.
7TH ANNUAL
CONTENT 360 WEEK
EVOLVE WITH US:
NAVIGATE THE FUTURE OF CONTENT MARKETING TO DRIVE BUSINESS PERFORMANCE
Watch out for 2021 Dates
Look out for our 2021 dates to be launched soon!
GET ACCESS TO CONTENT 360 VOD
While the virtual conference for 2020 took place from 8 to 11 June, you are able to buy an access to watch all the sessions and download the slides that the speakers allow us to share with you. Register for your very own VOD access, valid for 1 month from date of login issued to you, after payment is received.
20+
Research-backed sessions
THANK YOU FOR AN AMAZING 2020. WATCH OUT FOR 2021 DATES!
When we first decided to go 100% virtual due to the social distancing and safe measures for the COVID-19 pandemic, we didn't know if we'd have the support of the community. We are so thankful that all our delegates and speakers have embraced the move to go virtual in 2020. We know many of you missed the in-person format where you get to meet and interact with fellow marketers, engage directly with thought leaders and view the exhibitions from marketing solutions providers and marketing tech companies.  Trust us when we say that we can't wait to bring back the in-person events when it is safe to do so. Look out for our 2021 dates!
MARKETING-INTERACTIVE is proud of our most successful flagship event – Content 360, running for the 7th year in 2020!
CONTENT 360 WEEK VIDEO-ON-DEMAND
Want to get onboard our VOD to learn from our expert line up of speakers? We have a total of 33 video recordings that you can watch anytime, anywhere. Soak up the ideas and thought leadership behind Asia's mega brands and draw upon their knowledge to create successful content marketing for your own business.
Content 360 Week – Packed with learning opportunities!
Build a strategic content marketing plan that is responsive to change
Clearly and visually align strategic initiatives to business goals in your content
Navigate and adjust marketing spend and plans to global instability due COVID-19
Develop a content marketing strategy to help senior leaders of customer-facing teams
Create adaptable marketing programs and messaging to changing consumer context
Content 360 Week in 2020 was spaced out over 4 days to prevent screen-viewing burnout. Featuring highly sought-after speakers from across the region, who was on stand-by to answer questions LIVE, the highlight of our our 7th Annual conference was Gary Vaynerchuk! This year, as we went 100% virtual – delegates could join us from the comfort of their homes, offices or favourite work spot!
If you've always prided yourself in agility and believe in the power of story-telling like we do, Content 360 is an annual must-attend event that will set you ahead of your competition!
Missed our 2020's Content 360 Week? Don't worry. We have good news! You can register for our VOD access now!
Survey Results from the delegates of
Content 360 Week
4.18 / 5
Overall satisfaction with the learning outcome of the conference
4.16 / 5
Overall satisfaction with the virtual format
Yes – 100%
Will you recommend Content 360 to your colleagues/friends
Yes – 95%
Are you willing to attend more virtual conferences
See what our 2020 attendees have to say about our very 1st content 360 week virtual conference
"Great insights to content marketing ideas from different products and industries."
Asst Director, Corporate Communications of National Council of Social Service
"Congregation of the brightest marketing and communications minds to deliver their learning and insight."
Group Communication Lead at Golden Equator
"Summing up all the possibilities of digital marketing in 3 days."
"It has been an engaging, insightful, eye-opening session with lots to learn, lots to think about, and hopefully down the road, lots to apply in our own marketing strategies."
Communications Manager, SG Enable
"Very informative! it inspired me to "step up" in my content marketing game 🙂 every marketer should watch all the talks!"
"This conference is a treasure trove of valuable insights and learnings which have to be put forth into action."
Senior Inforce Portfolio Manager, AXA Philippines
"It's very eventful with lots of interesting and inspiring sharing. much appreciated"
Senior Strategy Manager, Phd Media
"Inspiring speakers with real life experiences and not afraid to share their wins/ failures."
Head, Corporate Events, Prudential Assurance Company Singapore
"Very nice content, informative, could learn better and more and try to implement in daily work"
Manager Marketing Communications at Schaeffler India
"Great insights and creative ideas!"
Director – Community Partnership, Make-A-Wish Singapore
HERE'S A LIST OF SOME OF THE GREAT BRANDS WHO JOINED US IN 2020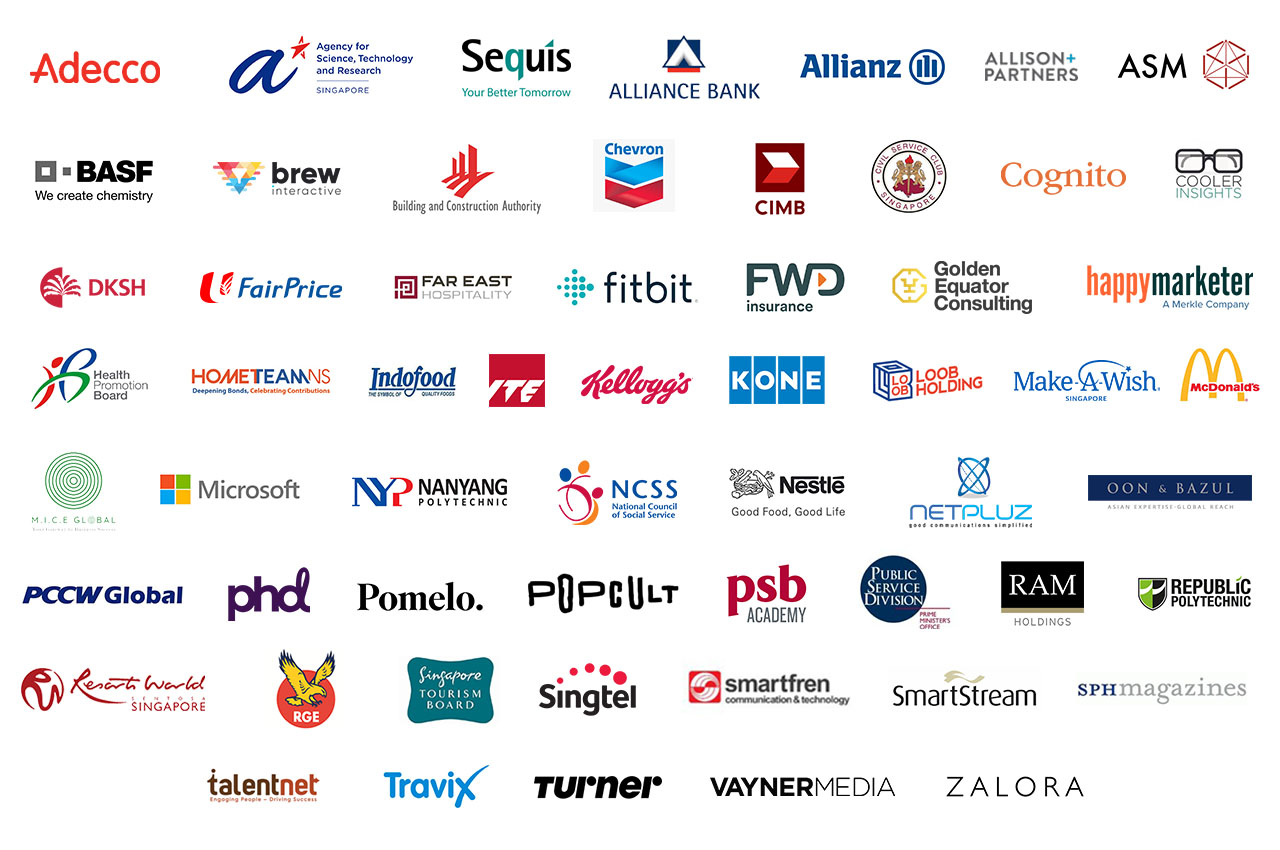 PROFILE OF ATTENDEES BY INDUSTRY & SENIORITY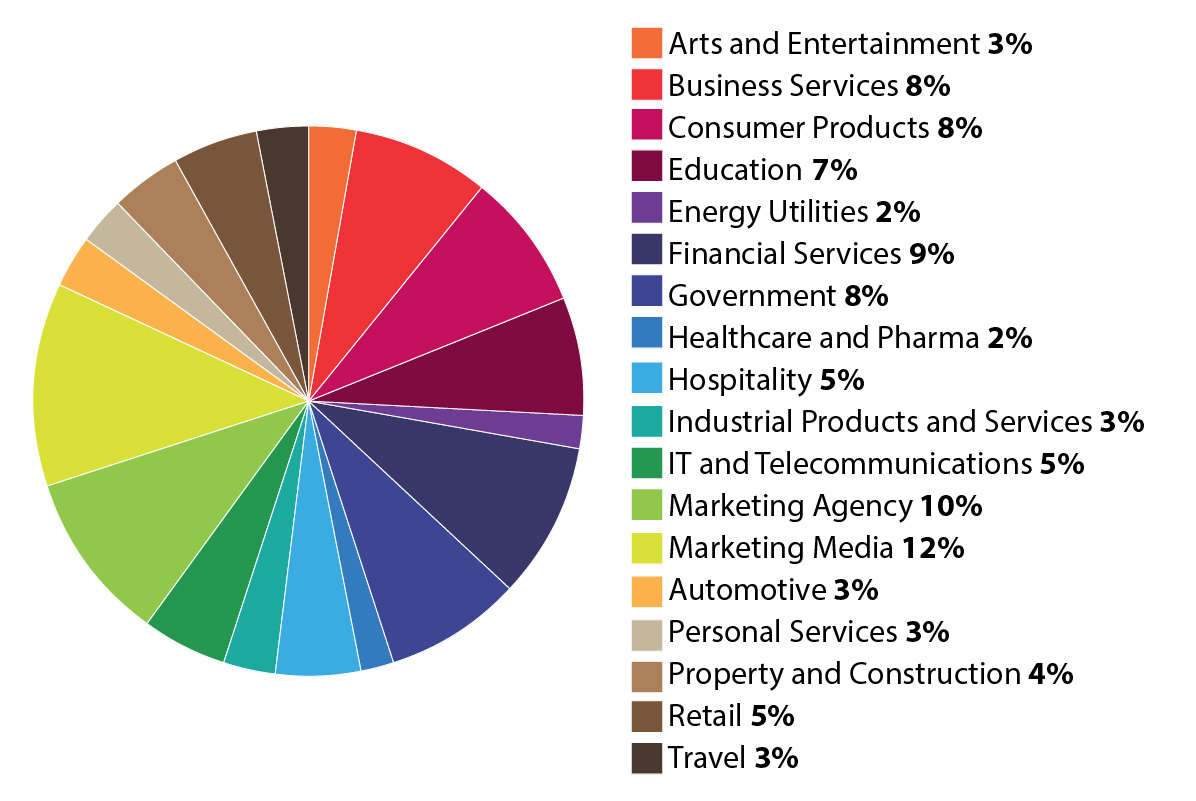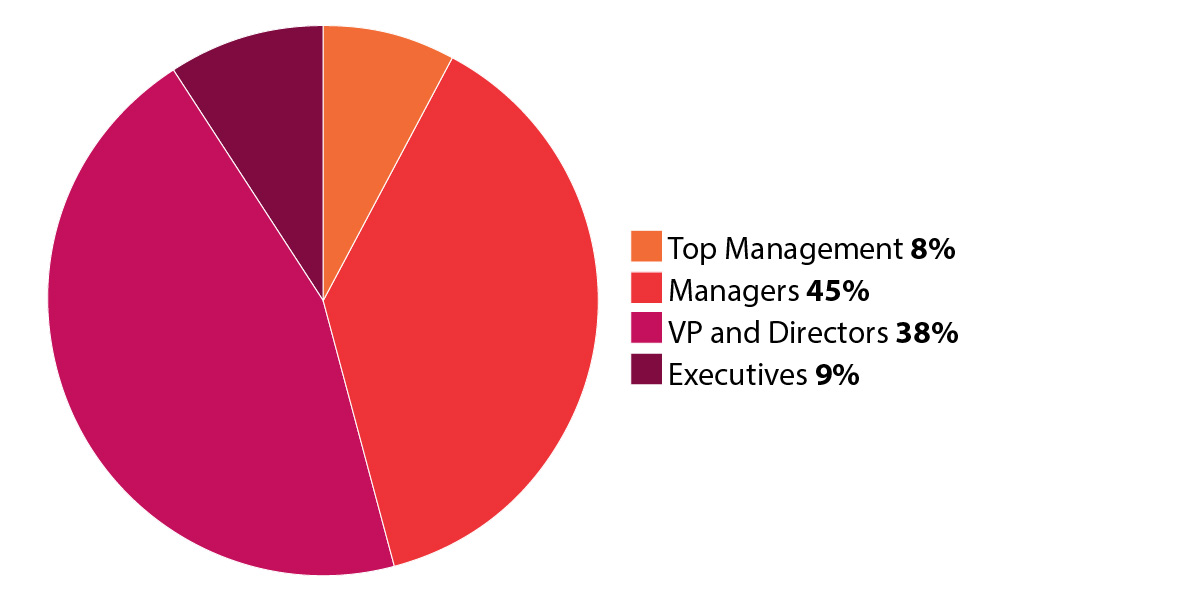 HOW DID WE MAKE 2020 BETTER?
We are always ready to innovate and bring you the best experience. This year, we had guru GaryVee headline our opening session 'ASK GARYVEE' on 9 June! Delegates had so much fun and learning opportunities by asking Gary a multitude of questions on content marketing LIVE!
What else did we do for 2020? We added new LIVE Experience Sessions, quizzes with prizes and also the pre-conference LIVE virtual workshops on 8 June, to keep our participants engaged, inspired, entertained and re-fuelled with know-how, good insights and inspiration for 2020 and beyond.
Be sure to join us again for 2021.
Feel the pangs of missing out on Content 360 Week this year? Don't worry – we got you covered. You can access our VOD platform. Register now.
Let us take you on a remarkable virtual experience journey.
Get access to 6 workshops on our VOD platform
Choose from our 1-Day or 3-Days Access package that includes full access to our 6 workshops to help you tighten the nuts and bolts of your content marketing strategy and planning.
AM Sessions
Workshop A: Killer email content – techniques that work (Beginner)
Workshop B: Conversion rate optimisation (Intermediate)
Workshop C: Aligning content marketing with business goals (Advanced)
PM Sessions
Workshop A: Social media content marketing (Beginner)
Workshop B: Search-Optimised Strategies & Content Best-Practices (Intermediate)
Workshop C: DIY video content production (Intermediate)
CONFERENCE THEMES
Delving into the key marketing concerns in the region, the conference sessions will be focusing on:
9 June 2020: Day One Conference
Opening Keynote: Create competitive advantage with new tech
At the Edge of Content Tech
Hypertargeting content to maximise conversions along the entire customer journey
Content marketing strategies during crisis and post-crisis
Redefine customer journey with dynamic content
Content Marketing ROI
Incorporate On-Brand storytelling into content marketing campaigns
Scaling Personalisation through adaptive content for omnichannel marketing delivery
Winning formula for successful content collaborations and coalitions
10 June 2020: Day Two Conference
Opening Keynote: Re-imagining Content: How Prudential made the leap from volume to value
Endemic Content
Building stronger audience engagement by going local
Leverage consumer sentiment with targeted community based content
Manufacture content and grow consumer base with esports
Content Management & Measurement
The single source of truth behind a winning content strategy
Design content architecture for brand affinity
Build sustainable content models to prevent burnout & content panic syndrome
11 June 2020: Day Three Conference
Opening Keynote: Killer Content Creation: How Infiniti pushed the boundaries of a traditional media drive with new tech
What's Trending in Content
Creating actionable content by building data-driven content marketing strategy
Employee activism: Converting your most critical audience into content brand ambassadors
Newsgathering amid a pandemic: Keeping the channel & digital platforms going
The Future of Content Strategy
Creating impressions via micro-moment content marketing
Improving brand health with a digital-first cause campaign
The shift from volume metrics to value metrics to obtain better results
Featured Speakers
Join our marketing disruptors who are proud of their achievements and equally passionate about sharing tips and tactics at Content 360 Week!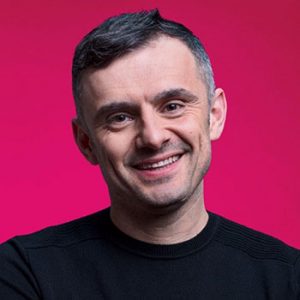 MEET OUR KEYNOTE, INSPIRATIONAL SPEAKER:
Gary Vaynerchuk
Chairman of VaynerX
CEO of VaynerMedia
Gary Vaynerchuk is a serial entrepreneur, Chairman of VaynerX, a modern-day marketing and communications parent company, as well as the CEO and co-founder of VaynerMedia, a full-service agency servicing Fortune 500 clients with offices in the US, UK, and Singapore. In addition to VaynerMedia, VaynerX includes Gallery Media Group, The Sasha Group, Tracer, VaynerProductions, VaynerCommerce and VaynerSpeakers.
Read more
In Asia Pacific, VaynerMedia has a roster of trusted clients and brands who believes in their ability to drive business outcomes through innovative marketing strategies. As such, VaynerMedia recently opened an office in Singapore after talking about the possibility for many years.
Gary rose to prominence in the late 1990's after establishing one of the first e-commerce wine sites, WineLibrary, growing the family business from a $3M to a $60M business in just five years. He's a highly sought after public speaker, a five-time New York Times Best-Selling Author, as well as a prolific angel investor with early investments in companies such as Facebook, Twitter, Tumblr, Venmo, and Uber. In addition, Gary is currently the subject of WeeklyVee, an online documentary series highlighting what it's like to be a CEO and public figure in today's digital world.
COMPELLING PRESENTATIONS FROM: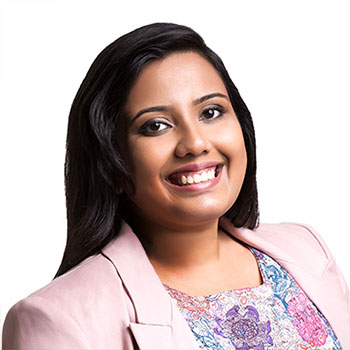 Rezwana Manjur
Regional Editor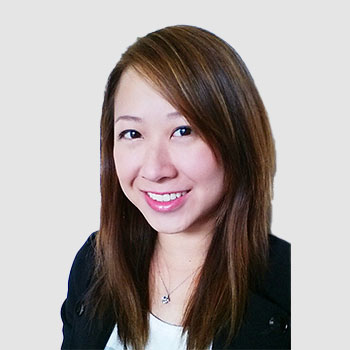 Su-Ann Yeow
Deputy Head of Digital Marketing, APAC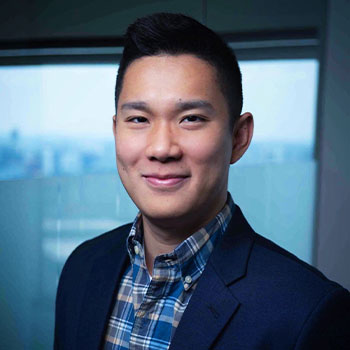 Lewis Moh
Deputy General Manager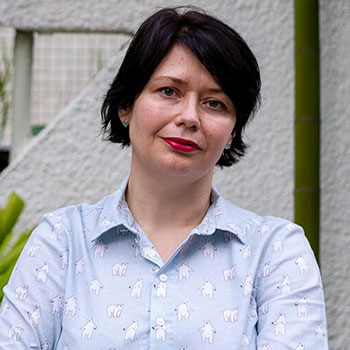 Luda Zueva
Group Chief Marketing Officer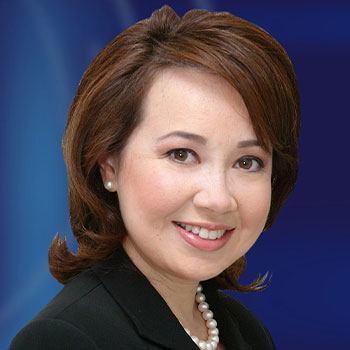 Maura Fogarty
Singapore Bureau Editor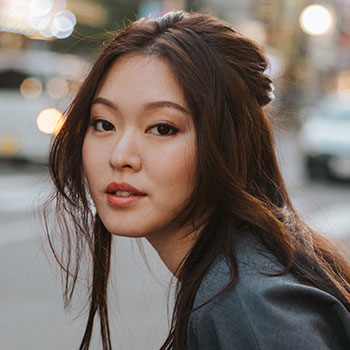 Christabel Chua
Social Media Personality & Entrepreneur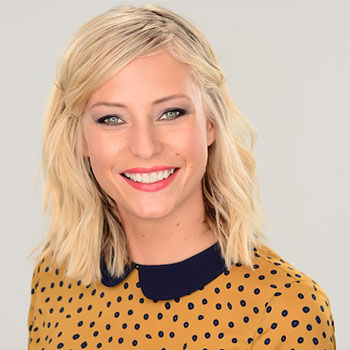 Joanna Mitchell
Head of Partnerships, PR & Influencer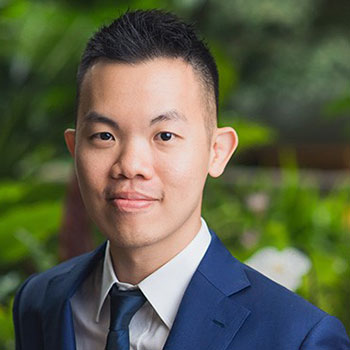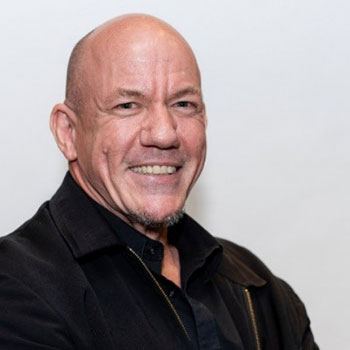 Stu Lloyd
Chief Storyteller
CATMATDOG Business Storytelling Consultants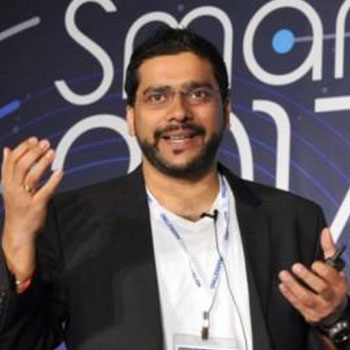 Shireesh Mishra
VP of Analytics & Decision Management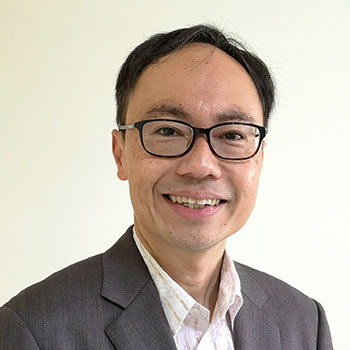 Walter Lim
Founder & Chief Content Strategist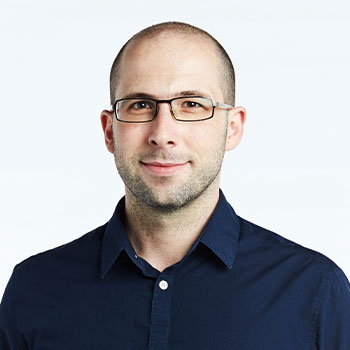 Marco Sparmberg
VP & Head of Content Development, Marketing & Communications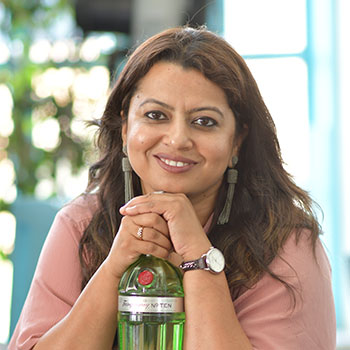 Khushboo Benani
Head of Content, Influencer Marketing & Brand Advocacy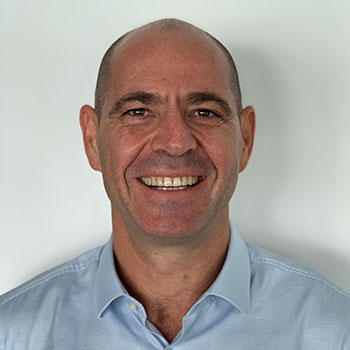 Sean Leas
Chief Executive Officer APAC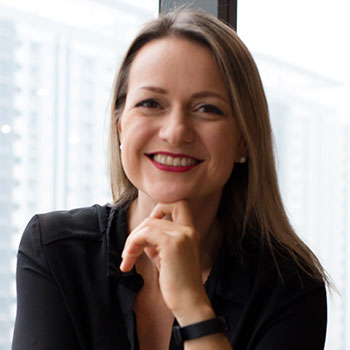 Audra Pakalnyte
Head of Strategic Initiatives & PR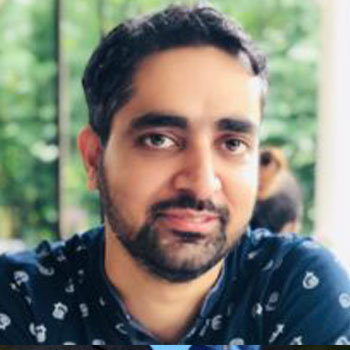 Nikhil Kharoo
Head of PR & Partnerships, APAC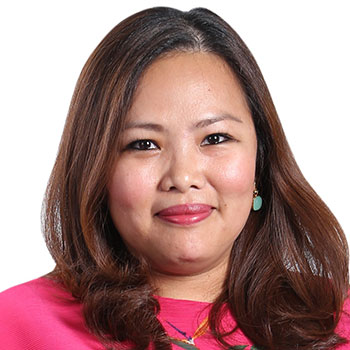 Roche Vandenberghe
VP & Head of Marketing
FWD Life Insurance Corporation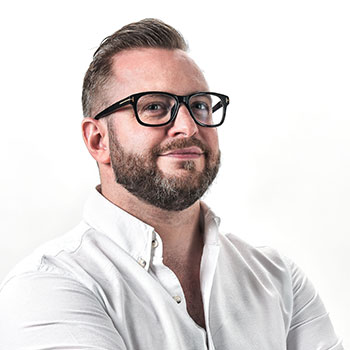 Anton Reyniers
Regional Strategic Partnership Lead, Creative Agencies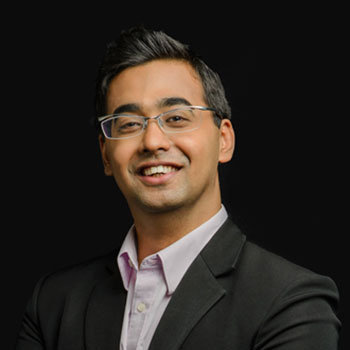 Rachit Dayal
Founder & CEO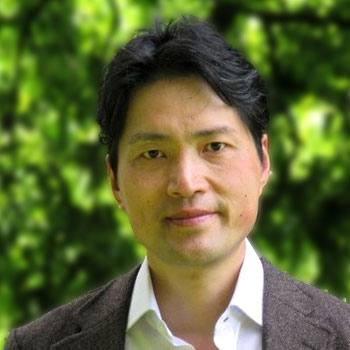 Akira Mitsumasu
Vice President of Global Marketing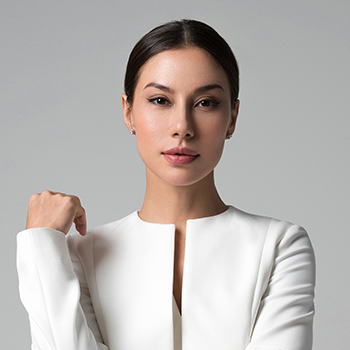 Denise Keller
Producer, Director & Presenter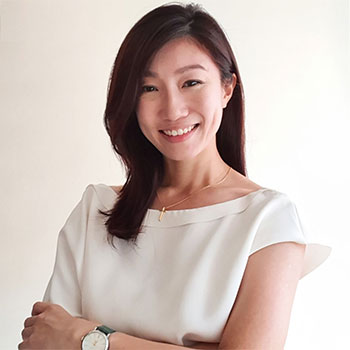 Michelle Yip
Chief Marketing Officer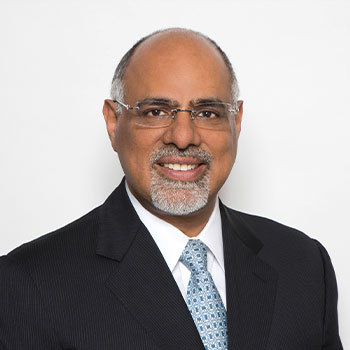 Raja Rajamannar
Chief Marketing & Communications Officer & President, Healthcare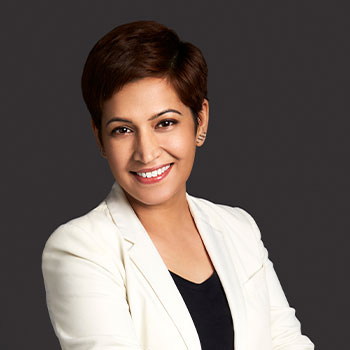 Sapna Angural
Head of English Audience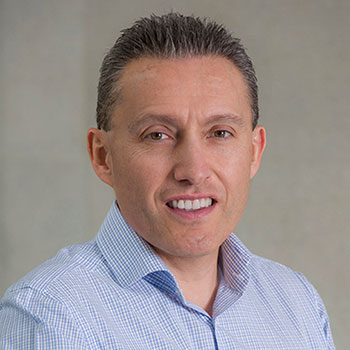 Mario Vera
VP of Global Marketing & Communication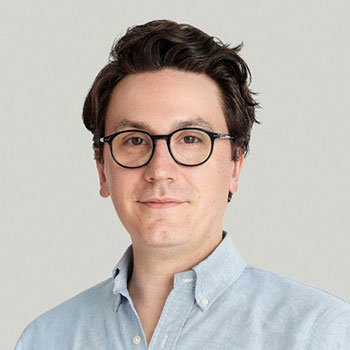 Jean Thomas
Chief Marketing Officer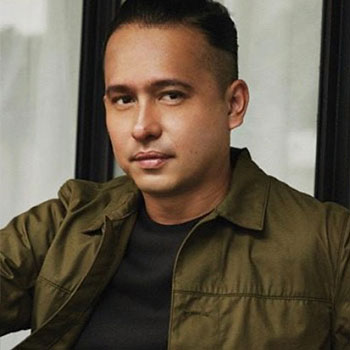 Siva Jayaraj
VP, Head of Marketing & Experiences
 Prudential Assurance Company Singapore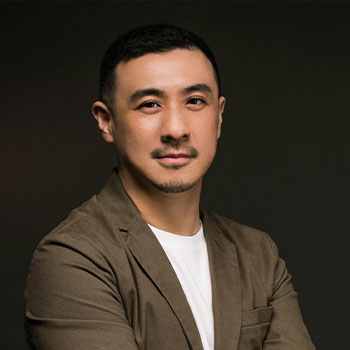 Axton Salim
Director
PT Indofood Sukses Makmur TBK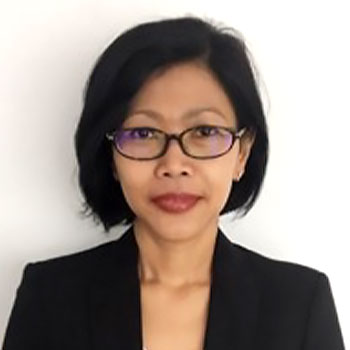 Intan Ekowati
VP Head of Baby Food Brand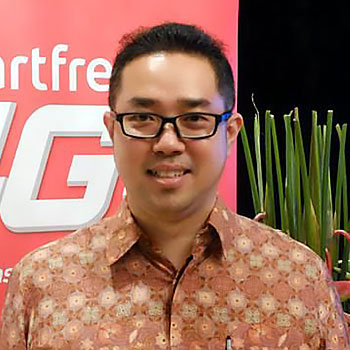 Roberto Saputra
Chief Brand Officer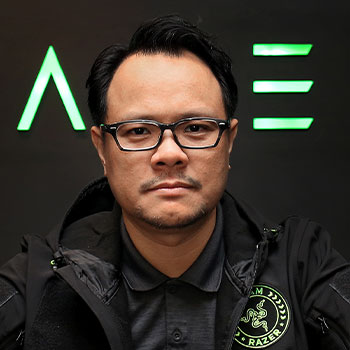 David Tse
Global eSports Director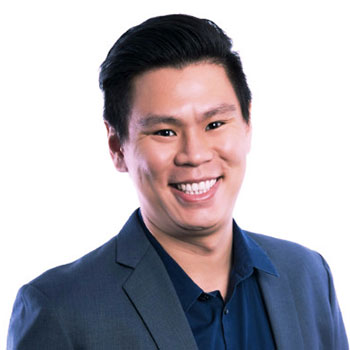 Mark Khoo
Digital Marketing & E-commerce Director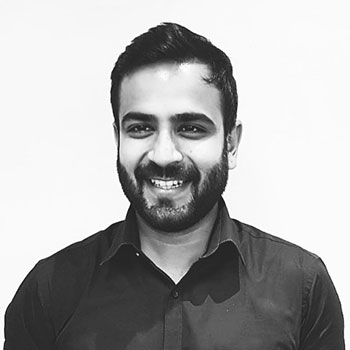 Abhishek Grover
Regional Digital Marketing Head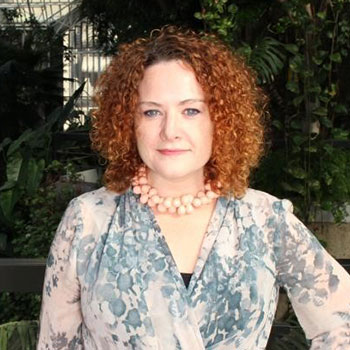 Marianne Bunton
Director, Global Sales & Product Marketing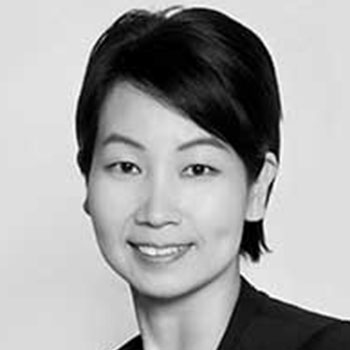 Sophia Ong
Vice President, Marketing, Electronics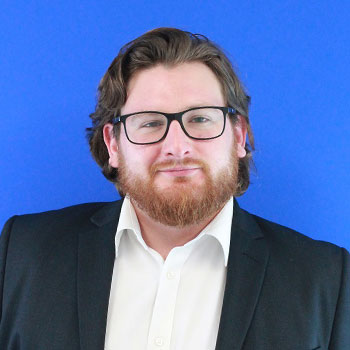 Ben Soubies
Managing Director JAPAC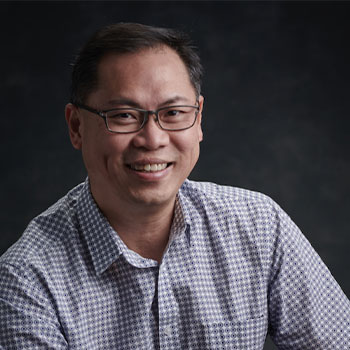 Tay Guan Hin
Founder & GCCO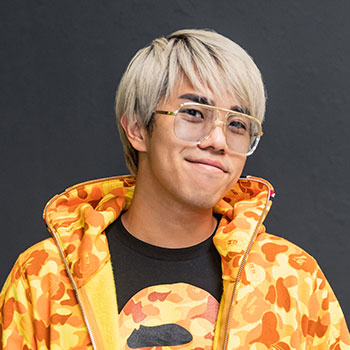 JianHao Tan
Social Media Personality & Entrepreneur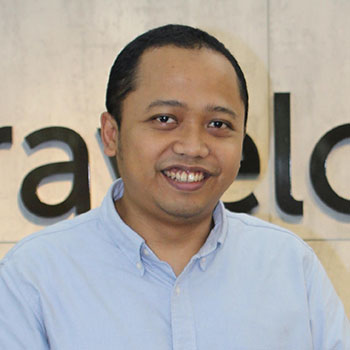 Veriyanta Kusuma
Head of Community & Social Marketing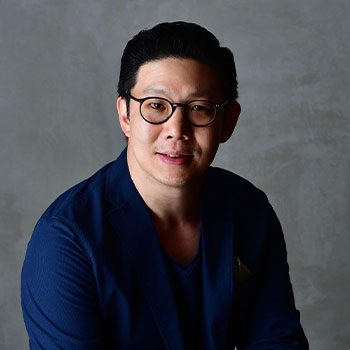 Aun Koh
Director of Brand & Content, APAC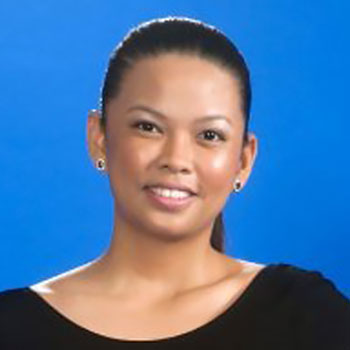 Jean Madrid
Managing Editor
U-Studio Singapore, Unilever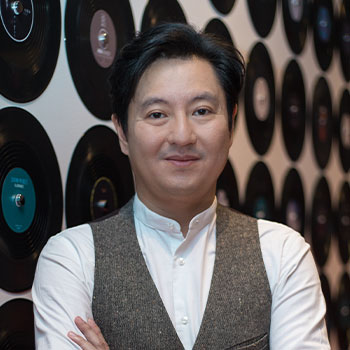 Kenny Ong
Managing Director & Head of Special Projects, SEA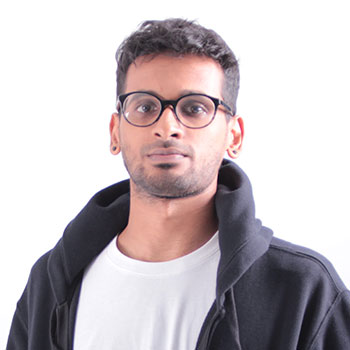 Vikneswaran Veerasundar
Social Media Personality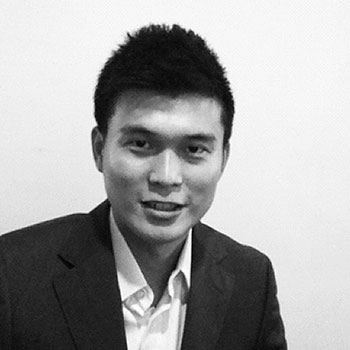 Anson Tan
General Manager, New Media, Singapore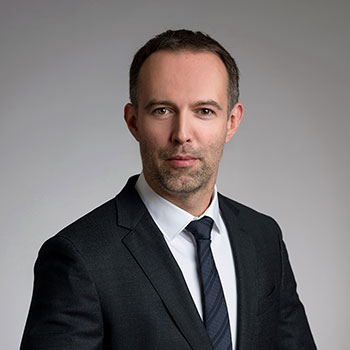 Michał Szaniecki
Managing Director SEAT & Cupra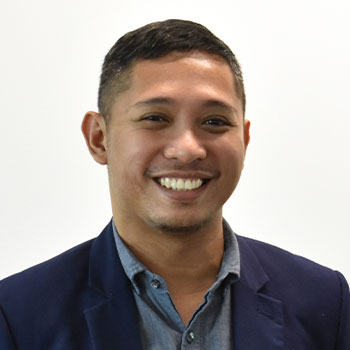 Christopher Daguimol
Group Director Brand Communications
Why you should register for
vod access?
Bite-sized learning made easy
Plug into high-level content and discussions tailored by a pool of experts without blocking off an entire day or leaving the office.
Learning-on-the-go: Access anywhere
The digital nature of webinars means no travel required; all it needs is your laptop, tablet or smartphone, and which will allow people from different regions to join the webinars easily.
Affordable and flexible learning
Get value for your investment!  If the conference timing doesn't work for you, registration would ensure you would still be able to stream the sessions' recording, access to presentation slides and additional resources for further reading (subject to speakers' approval for distribution).
Timely and relevant information sharing
Access practical insights on current issues in your industry and take away new solutions to your day-to-day business challenges.
4 More Reasons why you need learn about content marketing
As a business owner, a marketer, a content creator or a communicator, we are all faced with these challenges when it comes to content marketing:
Personalisation
It is still a challenge for most brands to create personalised experiences at scale. Personalisation has been proven to be one of the keys to successful engagement, which is why Dynamic Content (i.e. content that is tailored based on your profile) is of such high interest.
Saturation and Content Panic Syndrome
Brands are worried about their content breaking through in such a cluttered media landscape. They are also worried about how they can rehash the same topic into useful content, which leads them to thinking about new ways to distribute their content, and new ways/formats to convey it.
Measurement and Insights
Marketers are still grappling with how best to measure the effectiveness of their content, and how to derive actionable insights. This is why Content Intelligence and Value metrics are important topics.
Tech overdose
Marketers are drowning with choice when it comes to solutions/tools for content management, distribution, amplification, and curation that will seamlessly complement and integrate with their overall strategy. They want a clearer idea of what will really drive their campaigns and content marketing forward.
If you do not have the answers to all these challenges nor have put in place the perfect solution for your content marketing needs; then you need to be part of Content 360 Week.
DON'T JUST TAKE OUR WORD FOR IT, SEE WHAT OUR PAST ATTENDEES HAVE TO SAY!
"This conference is great! I met different brand marketers and speakers that are like minded and have the same kind of passions!"
"This is an excellent conference to gauge where your brand currently is and where it should be in today's and tomorrow's marketplaces."
"Amazing experience. Full of practical knowledge and opportunity to meet new people. This is a must-attend conference for every marketing professional!"
"Valuable conference! If you want to stay in the game and learn how content creation, SEO strategy, and the way consumers search for what they need - this is a great opportunity to learn!"
"I had a great time at this year's Content 360 conference! I got all the information I needed on how to implement and create an effective brand strategy and positioning."
"As always, this was a well organised conference. Kudos to the team! It is always nice to catch up on the latest and greatest concepts and learn how much you don't know!"
"This conference allowed me to talk to many different brands and vendors face-to-face as well as to establish my own network. I heard how other groups are solving the same problems we are trying to solve. I'll be coming back!"
"I liked the fireside chats; they gave me ideas and insights on how to develop branded campaigns using video, humour and alternative genres. This was so informative and made me brainstorm ideas for new content."
"Personally for me, connecting with the marketing practitioners enriched my understanding of content and what a key ingredient it is. The speakers spoke at the very heart of it."
"This is a conference well-worth attending! I walked away with many initiatives and ideas to implement back at work!"
Sponsors & Partners
Learn more about how we can help you achieve your mission-critical priorities and position your business as the brand of choice for content and digital solutions. We have the right platform for you at Content 360 Week and MARKETING-INTERACTIVE.
Check out these videos CREATED FOR LAST YEAR's CONTENT 360 CONFERENCE that shares best practices in content marketing
PHOTO GALLERY:
CONTENT 360 CONFERENCE 2019
PHOTO GALLERY OF
CONTENT 360 CONFERENCE 2019
Remember to join us for this year's exciting virtual Content 360 2020.
CONTENT MARKETING RELATED ARTICLES from MARKETING-INTERACTIVE
Stay ahead of news and insights about the people and companies who are movers and shakers of PR and communications in Asia. Click on the link to read the articles.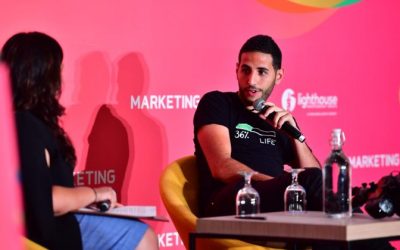 Nas Daily founder on why he chooses Facebook over YouTube for content dissemination Since the news broke about Nas Daily moving to Singapore, founder Nuseir Yassin has been constantly, and consistently, making headlines. His first meet-and-greet over the long weekend...
Master your role, transform your content marketing strategies through our Content 360 Week VOD platform to learn from experts.