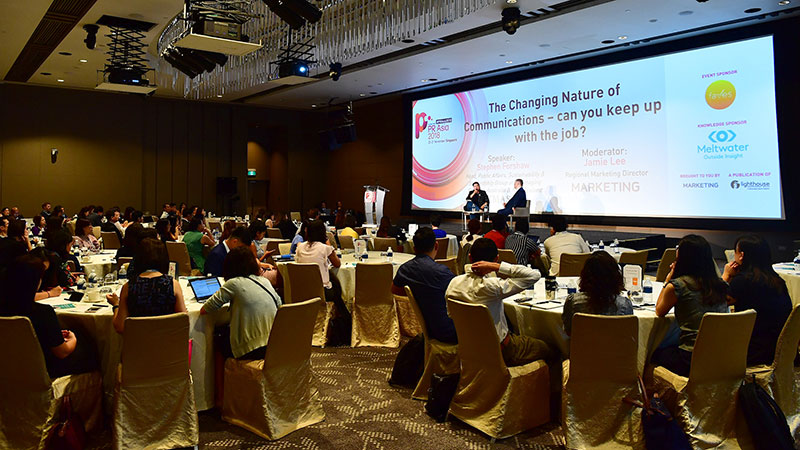 ABOUT THE EVENT
In an era of rapid expansion in digital media and technologies, as well as constrained marketing budgets, the door is opening for PR and communications professionals to take a seat in the boardroom and demonstrate real added value and returns for their businesses.
Following 6 hugely successful years in Singapore, advertising + marketing is proud to bring PR Asia to Malaysia to gather together some of the finest minds, industry-leading brands, key journalists and publishers, innovative technology enablers and leading practitioners to explore the exciting and developing world of digital PR.
Through a series of exclusive case studies, interactive and thought-provoking discussions, as well as unrivalled networking opportunities, PR Asia offers you the chance to discover the latest insights and groundbreaking ideas to elevate your PR practice and prepare you to step boldly and successfully into the digital revolution.
PR Asia's agenda delves into topics that will encompass the broad spectrum of digital PR in one power-packed day. These include:
Turning PR into a revenue generating role
Measuring the value of PR
How best to communicate with journalists to win digital coverage
Leveraging SEO and SEM to support crisis comms strategies in the era of fake news
Managing employee advocacy
Uncovering best practices for successfully engaging influencers and video for PR
And more!
Exclusively designed for senior management and PR and communications leaders, advertising + marketing's PR Asia 2019 is now heading to Malaysia for a one-day, intensive journey into the deepest realms of digital PR. Join us to gain insights and learn the latest trends, as well as best practices and emerging tools from the best and brightest in PR. This conference aims to help you map out your digital transformation journey to ensure your PR function can thrive in the ever-evolving digital world and reap benefits for your businesses.