Gearing towards purpose-led communications for brands in a post-COVID world
When
8 – 11 December 2020
When
9am – 1.30pm (GMT+8 / SGT)
About PR ASIA
PR Asia has been an annual flagship PR and Communications focused conference in Singapore, organised by MARKETING-INTERACTIVE since 2013. In 2019, we introduced PR Asia to Malaysia. The inaugural PR Asia Malaysia conference was a huge success owing to the high participation by PR Agencies, PR Consultants and in-house PR & Communications professionals. In 2020, fuelled by the feedback received and research undertaken by our team, PR Asia will cover 9 top critical issues faced by the vibrant PR and Communications community in APAC.
Why is it critical for you to participate in PR Asia 2020? Unprecedented in modern history, the COVID-19 pandemic has created utter chaos and major disruptions. This year, we will address the new realities for PR and crisis communicators, explore how brands are dealing with the impact of COVID-19, and discuss areas of priority for communications.
Thriving in 2021 and beyond will require you to be two steps ahead. Get started by joining PR Asia 2020.
PR Asia Highlights For 2020
1. Top 9 Critical Issues To Be Addressed As A PR & Communications Community
Public Relations In The Pandemic
Evaluating your communications mix and strategy during crisis to keep your business top of mind without overdoing it. 
Internal Communications & Culture
The importance of empowering your employees and business partners especially in times of great uncertainty. 
The Future of PR
Looking beyond 2020 and the post-pandemic normal. Examining the new landscape for public relations in a more discerning and digitised reality.  
Public Relations VS Journalism
Explore some of the best practices to balance your brand's message and tone of voice with the increased sensationalisation of news.  
PR for Tech and SME Players
Leverage these important tools and latest technology to maximise the potential of your PR campaigns. 
PR with Purpose
Establishing purpose-led brand identity that effectively increases your credibility. Learn ways to inspire employees to advocate and contribute in CSR activities.
Conversation to Conversion: PR and Sales
Examine the growing intersection between brand story-telling and maximising revenue. How can PR contribute further?
Purpose in a Pandemic
The role of PR beyond crisis management. Deep dive into how PR helps amplify brand messaging.
Communications Going Virtual
Taking a look at the biggest disruptors within public relations and some of the best practices by leading practitioners.
Cancel Culture
Learn how the growing practice of withdrawing or cancelling support for public figures or brands affects the fundamentals of a communication landscape.
2. The Crux Of The New Normal And Going 100% Virtual
An Engaging Virtual Experience & Embracing A Wider Audience
PR Asia Singapore and PR Asia Malaysia were  successful in-person conferences in the past. In 2020, we are bringing together our APAC community of PR and Communications experts, to share insights and critical learning points to fuel the growth of PR strategy and development for both In-house Brand Communications Specialists and PR Agencies & Consultants.
This year, we will go 100% virtual so that no one is denied a chance to participate from anywhere in the world, despite restrictions for large scale events and social distancing rules. We promise a highly interactive and enjoyable experience as did we give participants in our earlier virtual event – Content 360.
There Is No Better Time Than Now – Meet The New Normal
It is time to consolidate unprecedented learning points and to address issues we have faced in 2020. We need to prepare ourselves for what's ahead in 2021 and beyond.
We coin the term #NewNormal often enough – but are we really prepared for what lies ahead?
For the majority of 2020, the world has been in a constant state of flux. For those working in PR and communications, whose job is to untangle the knots, there have been an increased need to stay tuned and be on top of the crisis updates as this is imperative to ensure they bring clarity to both internal and external communications in steering their brands from the turbulent winds of the pandemic.
PR Asia will explore ways in which the communications landscape has transformed to prepare and embrace the post-COVID reality.
3. PRoactive Post Conference Workshops When you register for PR Asia, you will get FREE access to not 1, not 2, but 4 post conference workshops. Each workshop will be conducted online and you can interact with the trainers who will address your questions directly and give you ideas or advice on how to manage, strategise or meet your communications goals.
4. VOD Access Post Conference We hear you. As PR & Communications specialists, time is not always on your side. We understand that you might not be able to commit to 4 days of active learning. Don't worry – we've got you covered. Post virtual conference, we will provide you with 30 days of worry-free access to watch all the sessions again. Missed a particular session? No problem – select the session that you missed and hit the play button to listen in to the lessons and advice from our PR and Communications expert, at your convenience.
Strategic Advice and Insights
Meet with our global expert speakers to learn about the latest strategic trends and explore how these insights can be applied to achieve your mission-critical priorities during and post COVID-19.
Proven Case Studies and Powerful Panels
All our speakers will be giving practical advice on real problems, using their businesses as case studies for you to learn from. There will also be thought-provoking panels and debates that spark discussions and the exchange of ideas.
Thought Leadership
Get inspired by visionary leaders who have unique perspectives on business, technology and life, and how to align strategic initiatives to business goals in your marketing plans.
Technology Solutions
Try out game-changing technologies in one place and discover solutions that will amplify your PR and marketing efforts to drive business growth.
Peer Community
Expand opportunities through global networking and discover answers to shared PR challenges on managing the transition from short-term business survival to long-term success post-COVID-19.
Is your PR team resilient enough to respond to any eventuality?
Join the conversation with our panel of experts through a series of virtual sessions covering the most pressing challenges faced by PR and comms professionals today such as: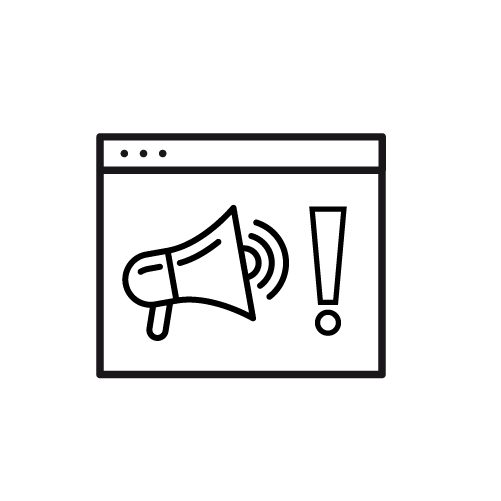 Weather the Storm with Resilient PR and Comms Strategy
Hone message development, crisis preparedness and customer-facing issue management techniques.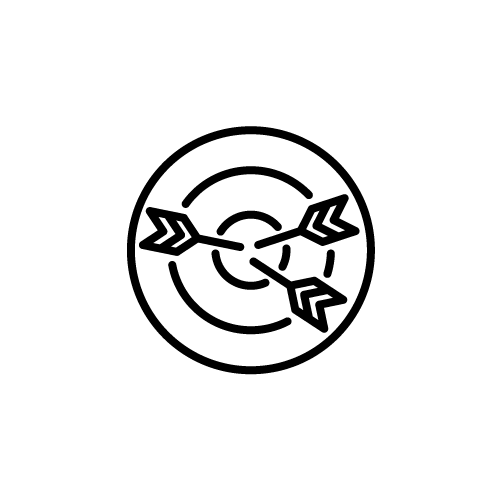 Master Measurement and Effective Metrics
Learn how to tie your goals to KPIs that matter most and to use data and analytics to sharpen your communications initiatives.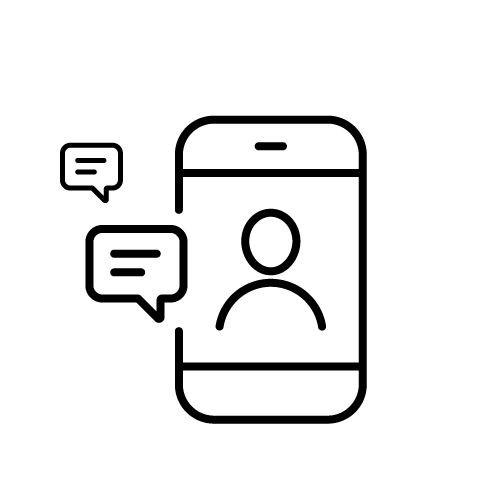 Improve Media Relations Strategies and Tactics
Learn how to better navigate today's highly fragmented media environment.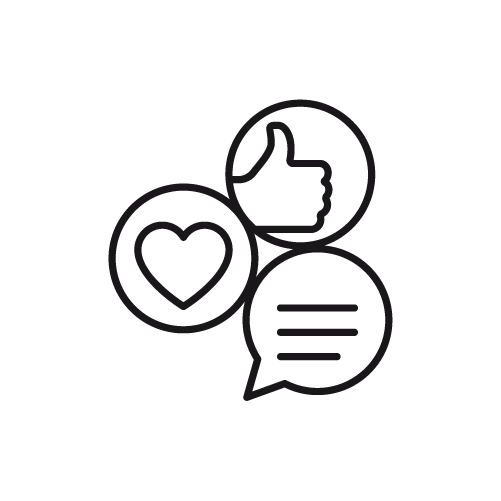 Understand and Respond to Customers' Shifting Priorities
Discover strategies and tactics to handle emerging customers' needs and issues before they happen.
Develop Proactive and Dynamic Response to Breaking Stories
Learn how to make your message stand out and maintain the strength of your brand.
If these challenges resonate with your brand, take the lead over other organisations and overcome these challenges at PR Asia 2020.
Powerful Insights & Effective Strategies From
Meet Your Industry Experts
2020 Speakers
Our full line-up of expert speakers for 2020 will be announced soon – check back for regular updates!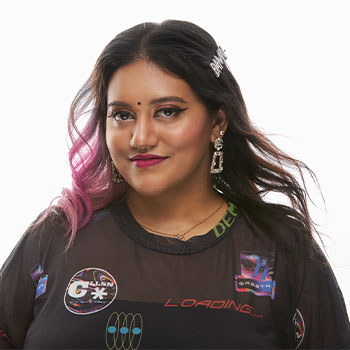 Preeti Nair
Comedian & Social Media Influencer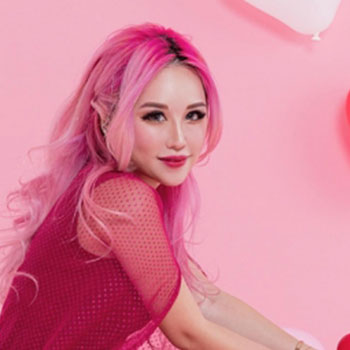 Xiaxue
Social Media Influencer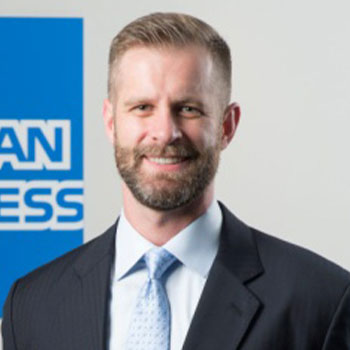 Fritz Quinn
VP Public Affairs and Communications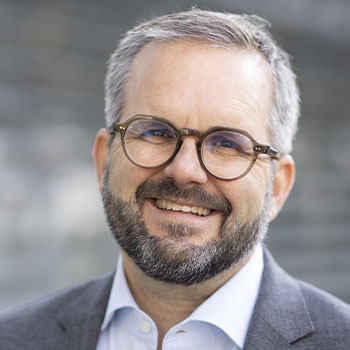 Matthias Berninger
Senior Vice President Public Affairs, Science & Sustainability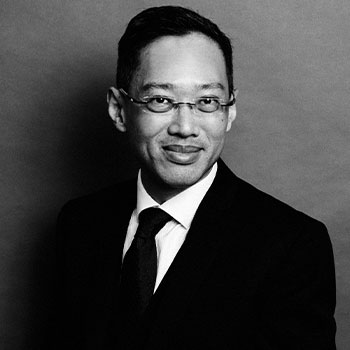 Kevin Kan
Chief Experience Officer
 Break Out Consulting Asia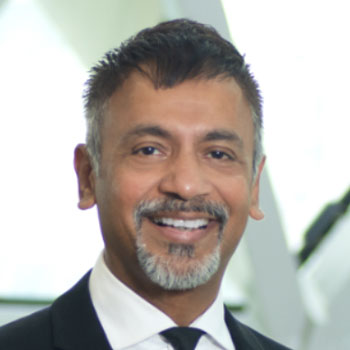 Dr Colin D'Silva
VP Corporate Affairs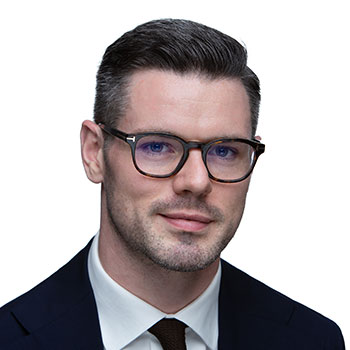 Andrew Nicholls
Co-Founder & Managing Director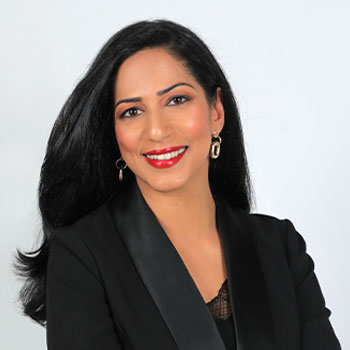 Prerna Suri
Head of Communications
Shirley Lam
Senior Vice President, Corporate Affairs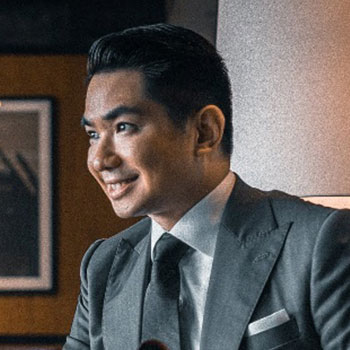 Timothy Go
Former, CNA news anchor, Tech360.tv Founder, MoneyFM host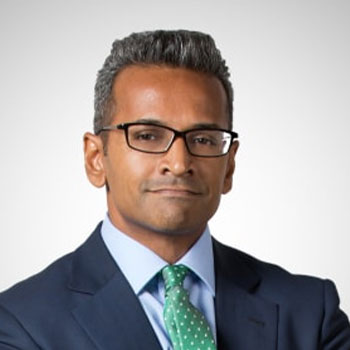 Sri Jegarajah
Senior Correspondent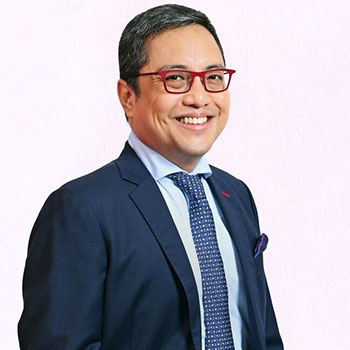 Atty. Juan Lorenzo Tañada
Corporate and Regulatory Affairs Director
Coca-Cola Beverages Philippines, Inc.
Alistair Marshall
Head of Communication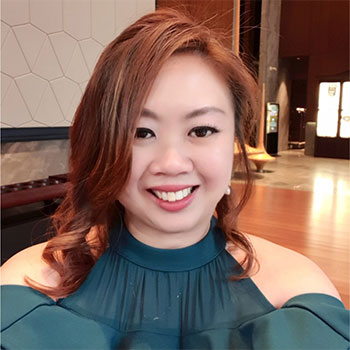 Eileene Chong
Head of Corporate Communications, Sustainability & Brand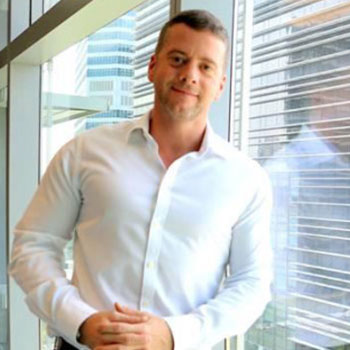 Jonathan Sanchez
Director of Corporate Relations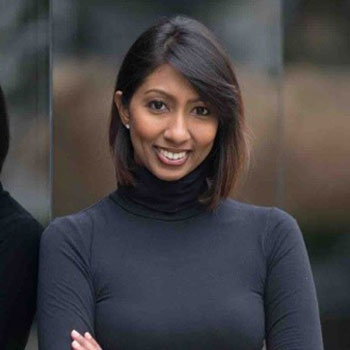 Lavinia Rajaram
Regional Head of Communications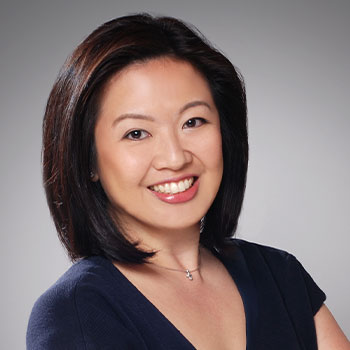 Adeline Ong
SVP, Head of Group Strategic Communications & Branding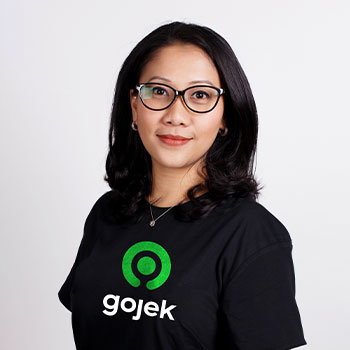 Nila Marita
Chief of Corporate Affairs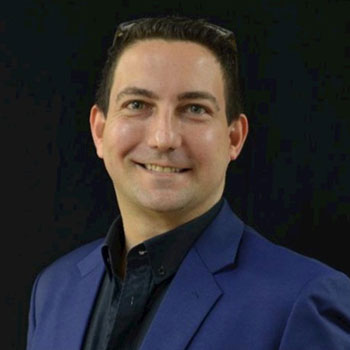 Peter de Kretser
Co-Founder & Chief Executive Officer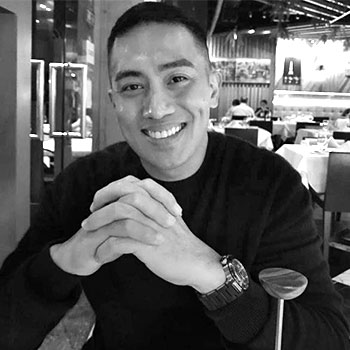 Dan Mejia
Head of Communications & Press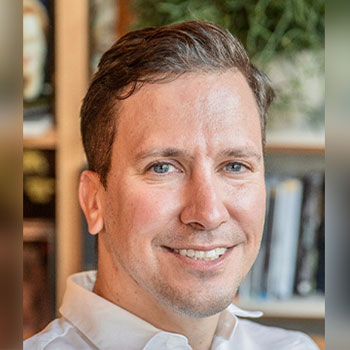 Jan Ruzicka
Chief External Affairs Officer
Home Credit Group, Hong Kong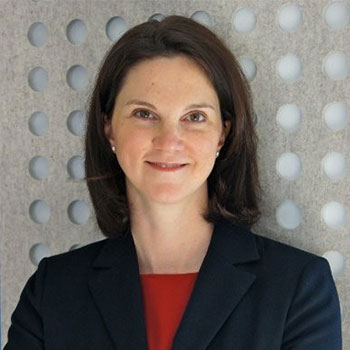 Laura de Kreij
Internal Communications Director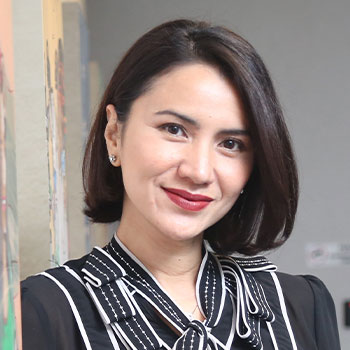 Melanie Masriel
Communications, Public Affairs and Sustainability Director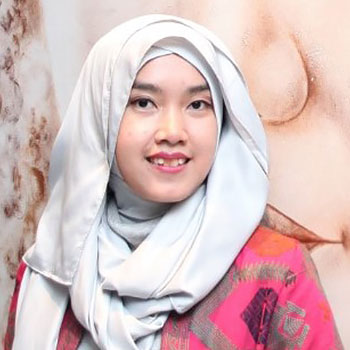 Khrisma Fitriasari
Head of Corporate Communication & Government Affairs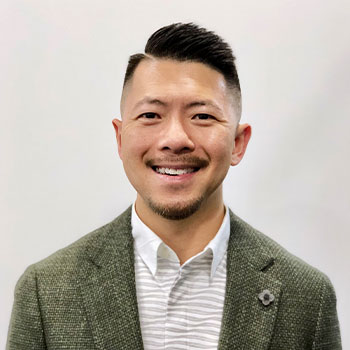 Justin Low
Chief Communications Officer
Omnicom Media Group, APAC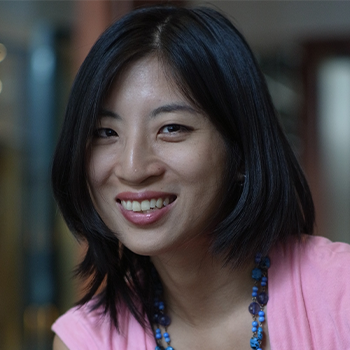 Harumi Supit
Head of Corporate Communications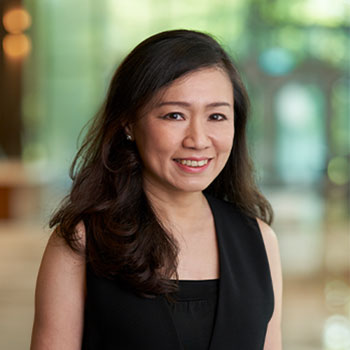 Lee Kit Pui
VP Brand Marketing & Communications
Pan Pacific Hotels Group, Singapore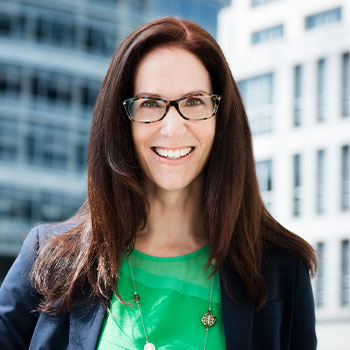 Gillian Pearl
Chief Executive Officer
Pearl Consulting, Australia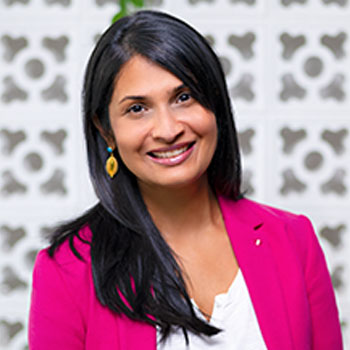 Deepa Balji
Marketing Communications Director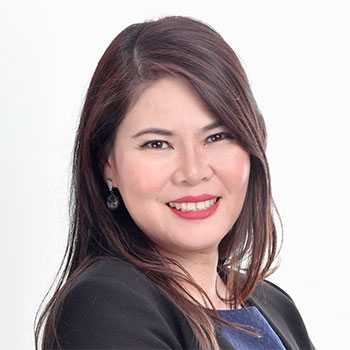 Panchanit Snape
Head of Communications
Sanofi, Thailand, Malaysia, Singapore, Myanmar and Brunei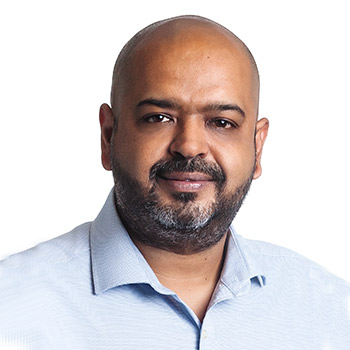 Ashish Shukul
Director Communications and Branding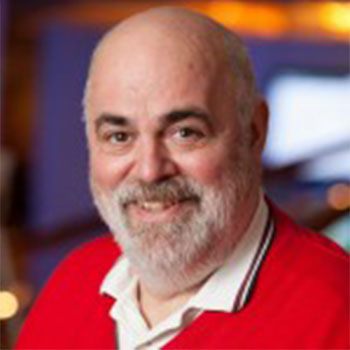 Greg Jarboe
President & Co-founder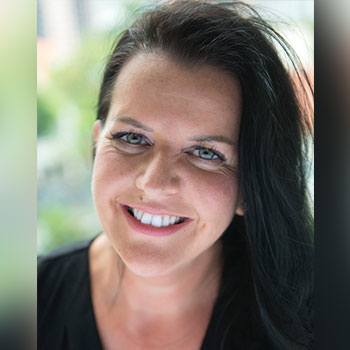 Charlotte Wilkinson
Co-founder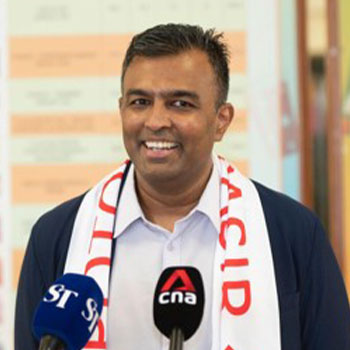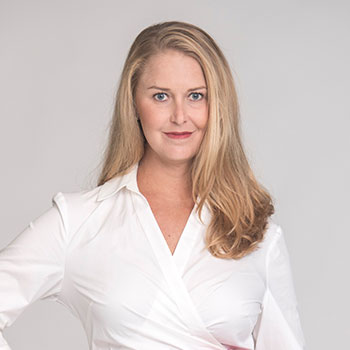 Kiri Sinclair
Founder & CEO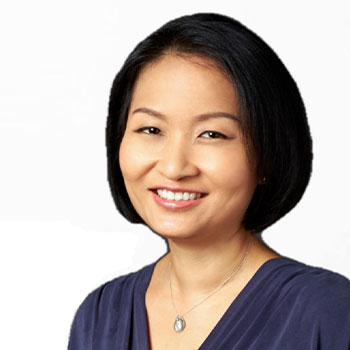 Karen Yew
Group Chief Communications & Branding Officer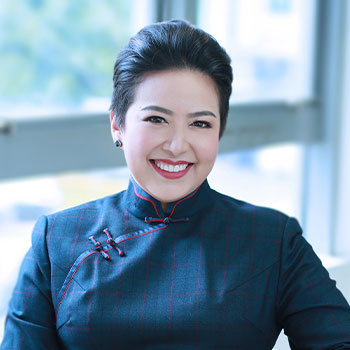 Charlene Lee
Head of Corporate Communications
Tata Consultancy Services, APAC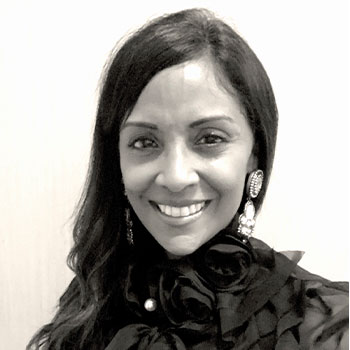 Deborah Abraham
Director of Communications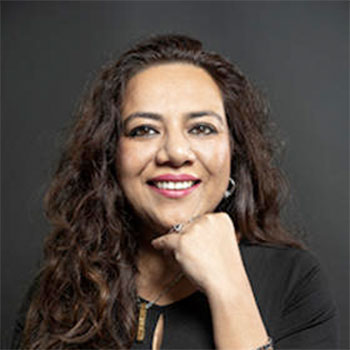 Papri Dev
Senior Director, Communications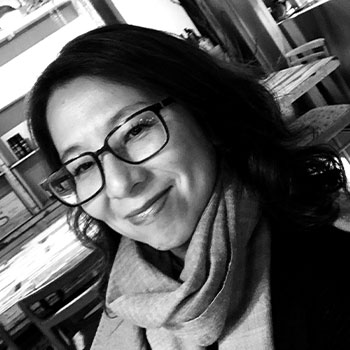 Becky Cho
VP of Corporate Affairs and Communications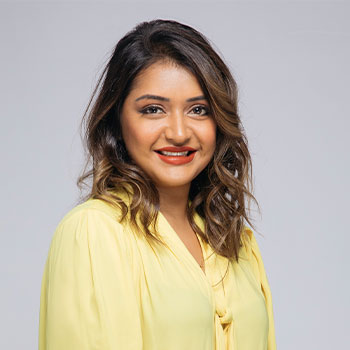 Naushaba Salahuddin
Director, Global PR & Communications
Don't Just Take Our Word For It, See What Our Past Attendees Have To Say!
"Engaging presenters, I'm glad to hear from their sessions. Very industry relevant. Good updates! It was an amazing learning experience."
PR Manager, Vector Malaysia
"It's a great pleasure to see the conference hosted in Malaysia this year - making it more accessible for us Malaysians to be part of such an esteemed event. Great speakers, great topics!"
Manager, Communications, Sime Darby Berhad
"Enjoyable, insightful & enlightening. Excellent sharing session."
Brand Marketing Manager, SMG Entertainment
"It's a good opportunity to network, know what other people are doing in the market and learn best practices."
Manager of Account Services, Suppagood PR
"Engaging, interesting and super packed with content!"
PR and Communications Manager, Berjaya Sompo Insurance
"It's fruitful with lots of exciting insights from very experienced speakers."
Director of Marketing Communications, Putra World Trade Centre
"You don't realise time flies in there."
Assistant Communications Manager at Sabah Tourism Board
"Attending PR SG always helps to expand my horizon. It connects me with people of interest and allows me to take a peek into their black box."
Regional Head of Communications, NinjaVan
"High-quality speakers, and great opportunities to interact and bounce ideas around with others facing similar challenges."
Senior Manager, Sustainability, Agility
"It was very exciting listening to presentations by PR professionals across various fields to hear different perspectives. I was inspired by the well-connected agenda that flowed nicely to paint a larger picture of the industry's trends for us to takeaway after the conference."
Regional PR Manager, GLICO ASIA PACIFIC
Past Attendees
Here's a list of some of the great brands who joined us in 2019
Sponsors & Partners
There are a wide range of digital opportunities available to meet your business objectives, whether it would be brand positioning/awareness, lead generation, or driving change through thought leadership, we will work with you to create the right pathway for you.
Get in touch with us today at partnerships@marketing-interactive.com to find out more.
Thank you to all our PR Asia past sponsors & partners!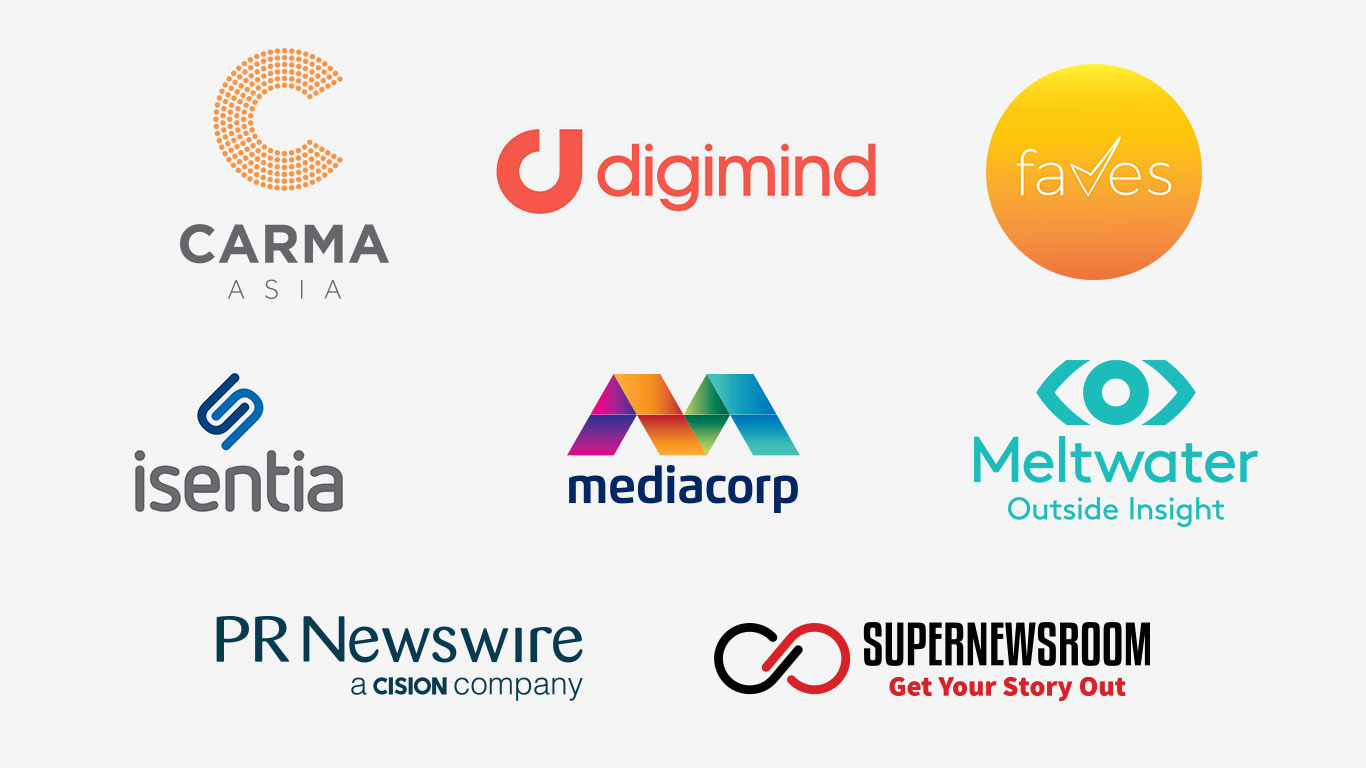 As a sponsor of PR Asia, you can potentially reach business leaders especially PR and Communications heads in APAC and EMEA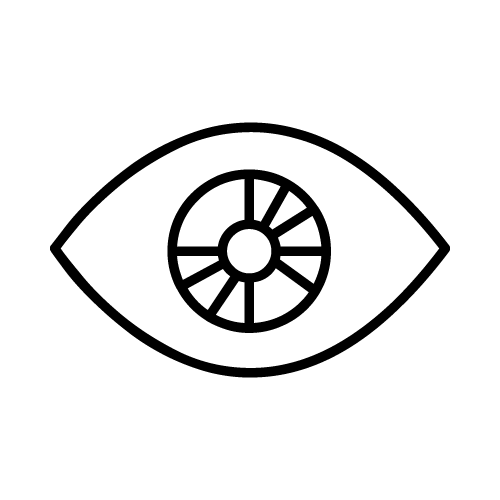 1,000,000+
Digital Campaign Impressions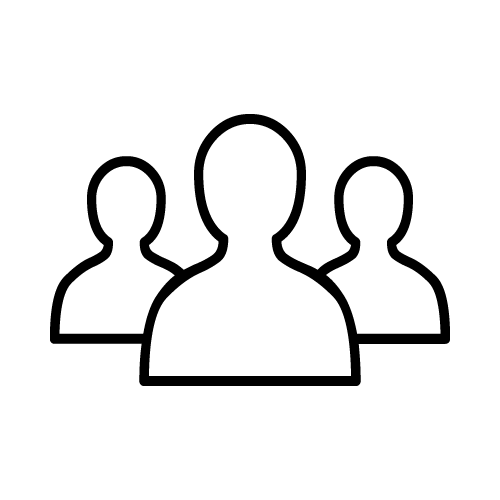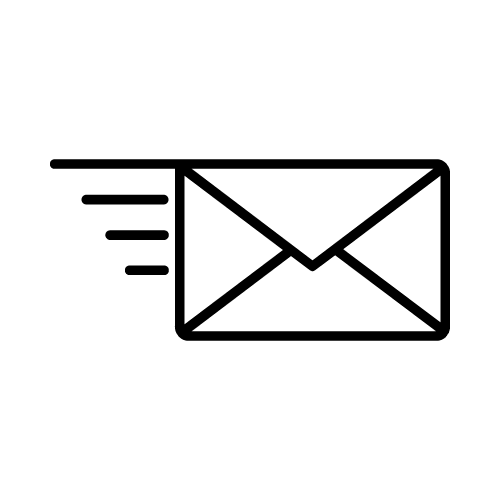 78,000+
Email Campaign Recipients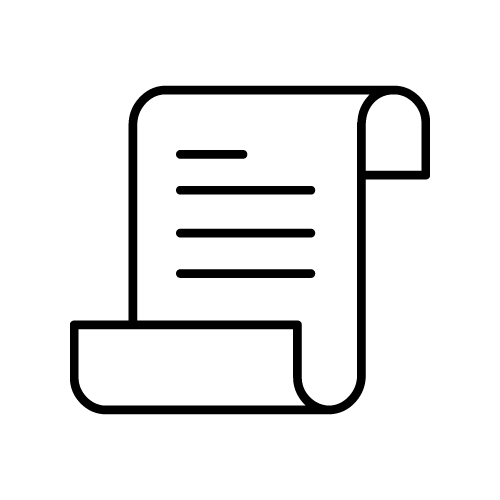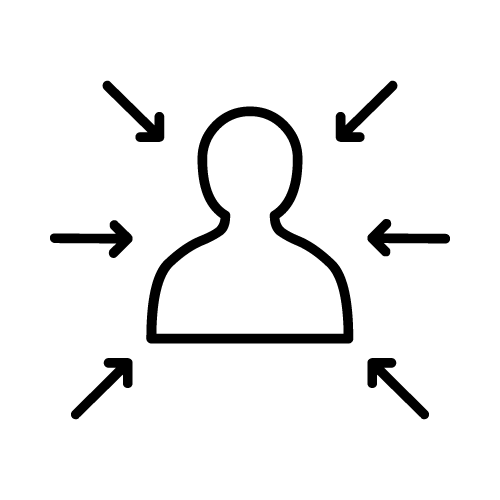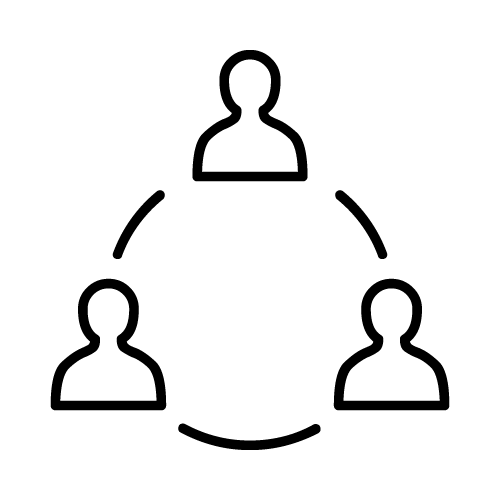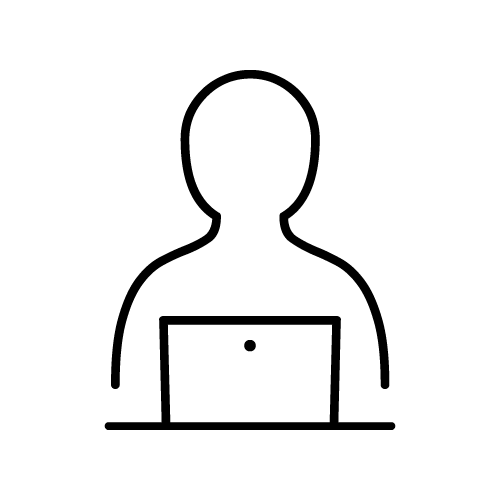 33,570+
PR Asia Website Pageviews (2019)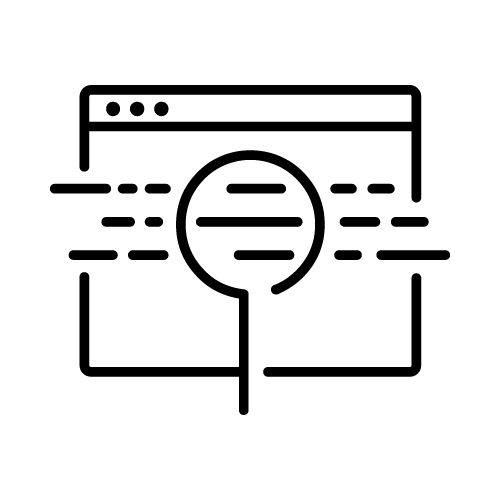 709,000+
MARKETING-INTERACTIVE Website Average Pageviews Per Month (2020)
8 Solid Reasons To Be Our Partner Brand Exposure
It's time to shine the spotlight on your brand. Expose your brand to the community that matters – PR & Communications, Marketers and Business Leaders who are both influencers and decisions makers. Brand Positioning
Leverage the features of the virtual exhibition booth for one-to-one live chat with attendees, group video chat function with attendees and collection of virtual business cards. Product Showcase
Show off your suite of products and services that can empower PR & Communications professionals, Marketers and Business leaders to drive performance and insights on a virtual platform. Lead Generation
Break into new markets with our marketing activities that gives you cross-border leads. From the collection of eNamecards at the virtual booths to downloads of your whitepaper or insights - you can be assured of high quality MQLs. Prospect Engagement
Engage with high intent marketing qualified leads for your business through the customisation of pre to post event opportunities such as podcasts, micro-workshops, speaking opportunities or even private luncheons. Direct Engagement
Develop strong relationships and meaningful conversations with your audience. With our virtual platform, you can directly see, listen and speak to your customers. Access Asia's Top Brands
Our flagship series draws top brands from MNCs, government bodies, SMEs and start ups who are hungry to grow their PR & Communications know-how. Gain Insights – Tap The Collective Mind
Using community surveys and polls – find out what's on the minds of PR & Communications professionals and understand how your business solution can help them drive towards their strategic or commercial goals.
PHOTO GALLERY of PR Asia 2019
Remember to join us for this year's exciting PR Asia 2020.
PR NEWS & INSIGHTS from MARKETING-INTERACTIVE
Stay ahead of news and insights about the people and companies who are movers and shakers of PR and communications in Asia.
Click on the link to read the articles.
Strengthen your brand's digital presence through COVID-19 and make way for our new normal.
Join us today!