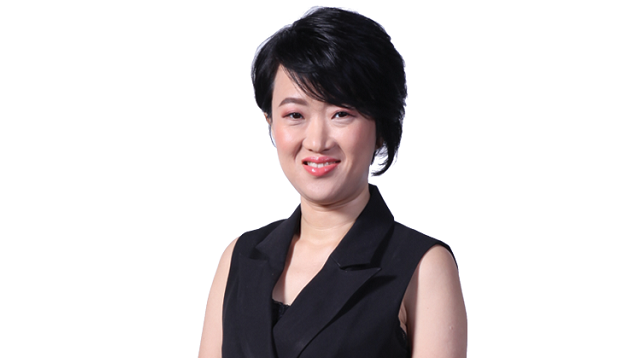 Carlsberg Malaysia's Pearl Lai on disruptive yet straightforward use of PR
Carlsberg Group has solidified itself as one of the renowned brands in the world since its founding in 1847. In August this year, in an attempt to engage and appeal to the younger audience and "ever more sophisticated" beer drinkers, it refreshed the packaging for the Carlsberg beer brand. The new packaging boasts a "Fresh Cap" on bottles and used a Cradle to Cradle certified silver ink on its bottle label.
Among the group of people driving awareness of the Carlsberg brand in Malaysia is Pearl Lai (pictured), corporate communications and CSR director. She has been with the company since September 2005 and is currently responsible for external affairs, internal communications and sustainability in Malaysia. This is done all while overseeing key communication and sustainability priorities in the Singapore operations. Interestingly, she started out her career in PR in a newly-listed B2B engineering company back then. Later on, Lai decided to jump at the chance of doing B2C PR for a change and she told A+M that it was "the best decision ever".
As one of the speakers at A+M's upcoming inaugural PR Asia 2019 conference in Malaysia, Lai shares her experience as a seasoned PR professional and what she thinks the future of PR is.
A+M: What are some of the challenges you face as a PR person in your role?
Lai: I face the challenge of delivering disruptive PR yet keeping it simple and straightforward.
A+M: Where do you see the future of PR moving forward?
Lai: PR is no longer about storytelling by brand owner but experience-sharing and perception-exchange by consumer or community.
A+M: Can you share with us some areas you will be elaborating on for the upcoming PR Asia conference?
Lai: The purpose of Carlsberg, the company and the brand, globally and its adaptation to local context. I will also share how an in-house communication team brought the purpose-led corporate and product brand to life, as well as the evolution of the Carlsberg brand revamp that is aligned with our purpose and sustainability agenda.
A+M: Why do you think this topic is important?
Lai: It is important to bridge the gap between what we say and what we do. Always walk the talk. It is also important so share our views and the limitations we face operating in the semi-dark markets.
[A+M's PR Asia will come to Malaysia this November, gathering together some of the finest minds in industry to explore the exciting and developing world of digital PR. Join us for a series of exclusive case studies, interactive and thought-provoking discussions at PR Asia on 20 November in Kuala Lumpur, Malaysia. Register now.] 
Read also:
Razer Fintech's PR lead Karen Puah on her accidental entry (and hook) into PR
PROTON's Vijayaratnam Tharumartnam on why bosses can't expect PR to just 'buy' a story
TM's Izlyn Ramli on PR: 'It can be a thankless job, so we must be driven by a higher purpose