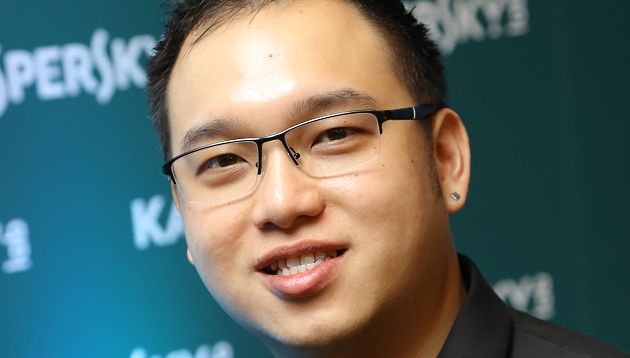 Kaspersky APAC's Jesmond Chang on crisis comms during a cybersecurity breach
Kaspersky head of corporate communications Asia Pacific, Jesmond Chang joined the company in 2010 for the opportunity to develop his interest in internet security.
The cybersecurity firm was caught in the limelight recently after media outlets said a report by Kaspersky about the  on the recent Lion Group data leak, which affected Malindo Air and Thai Lion Air, revealed that the databases were put up for sale on the dark web. However, in a statement to A+M, a Kaspersky spokesperson denied producing such a report, clarifying that it had merely sent an alert to notify users of the breach and ask them to treat incoming emails, text messages, and calls with additional caution.
Overseeing Kaspersky's corporate communications strategy for APAC, Chang leads the company's corporate communication initiatives throughout the region, ranging from ideas, campaigns and CSR events to meeting company goals and carrying out global PR implementations.
Prior to this, he has been involved in public relations and marketing related jobs for more than 10 years building close rapport and understanding the needs of both media and the market. Chang has been a frequent and renowned speaker at several IT related events, both locally and internationally, sharing about the importance of the security industry with the experience that he has acquired over his career.
As one of the speakers at A+M's upcoming inaugural PR Asia 2019 conference in Malaysia, gives us a glimpse into the current state of PR in an era when cybersecurity breaches are rampant ahead of the event.
A+M: Can you share with us some areas you will be elaborating on for the upcoming PR Asia conference?
Chang: In the light of recent breaches of organisations around the world, I would like to share some tips of how PR professionals can be better prepared to manage these incidents.
A+M: Why do you think this topic is important?
Chang: There are many indications of situations where the announcements of the breach could have been done better in terms of timing and processes.
A+M: What are some of the challenges you face as a PR person in your role?
Chang: Trying to bring awareness of how to better manage PR crisis when a cybersecurity incident occurs to the industry. This is becoming an upcoming problem and I believe that this will be a steep learning curve for all of us as PR professionals.
A+M: Where do you see the future of PR moving forward?
Chang: We may be forced into situations where we need to provide live updates or responses on behalf of an organisation that we represent or sometimes even handle crisis that happens live via streaming platforms. Knowing how-to is the key.
A+M: Can you tell us how you got started in this industry?
Chang: Public relations has always been my passion. I have been doing similar roles and activities even during my schooling years.
[A+M's PR Asia will come to Malaysia this November, gathering together some of the finest minds in industry to explore the exciting and developing world of digital PR. Join us for a series of exclusive case studies, interactive and thought-provoking discussions at PR Asia on 20 November in Kuala Lumpur, Malaysia. Register now.] 
Read also:
Carlsberg Malaysia's Pearl Lai on disruptive yet straightforward use of PR
Razer Fintech's PR lead Karen Puah on her accidental entry (and hook) into PR
PROTON's Vijayaratnam Tharumartnam on why bosses can't expect PR to just 'buy' a story
TM's Izlyn Ramli on PR: 'It can be a thankless job, so we must be driven by a higher purpose