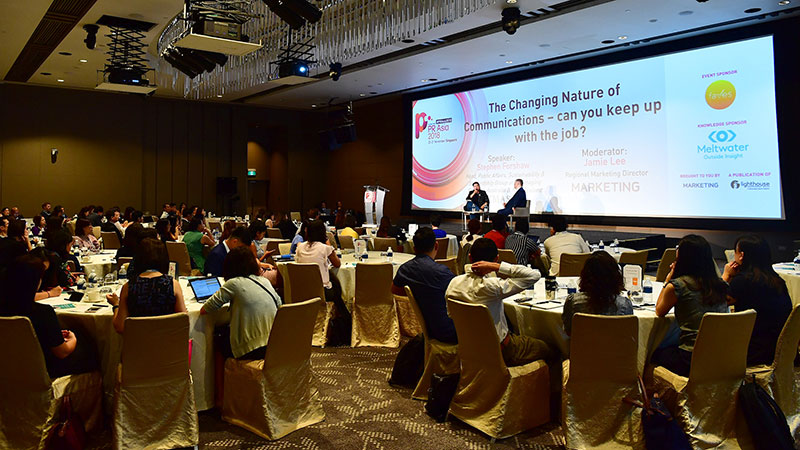 About the event
Designed for public relations and communications professionals, senior management, and marketing and communications leaders from across Southeast Asia, MARKETING's PR Asia conference returns for its seventh year to discuss challenges and share insights on communications and PR trends, technologies and successful strategies.
This year's PR Asia agenda delves into seven over-arching and power-packed themes:
The Impact of Government Legislation
Purpose-Driven Communications
Enhancing the Perceived Value of PR
Personal Influencers: The Great Debate
Crisis Management in the Digital Age
Tech, Measurement and ROI
Internal Communications and Talent
The conference offers you the opportunity to network with over 150 high-profile thought-leaders and industry peers, discover actionable insights, strategies and solutions that you can apply to your organisation, and learn about what other organisations are adopting across a diverse range of verticals.
Join us at this year's PR Asia to provoke discussion, broaden your knowledge, and be inspired about the future of public relations and communications.