WINNING THE RACE FOR DIGITAL INNOVATION
Asia's Premier Gathering of the Most Influential CMOs and Marketing Executives
Digital Customer Experience (CX)
19 OCTOBER – 18 NOVEMBER 2021|9AM-4.30PM (GMT+8 / SGT)|Virtual – Online|#DigitalMarketingAsia
At Digital Marketing Asia 2021, come prepared as we discuss the unfolding gameplan of digital customer experience, marketing analytics and social commerce in contemporary.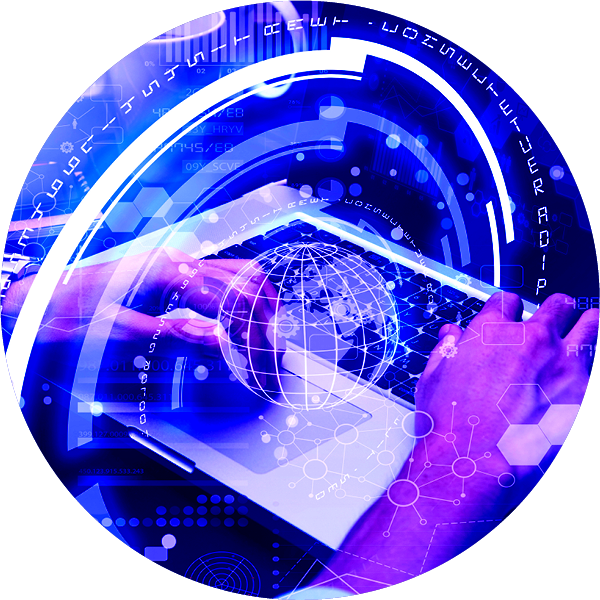 NEW! Only at DMA 2021 
Stay connected and engaged with our immersive virtual experience as we take you through ground-breaking strategies in the form of:
Closed circle learning and networking experience
Gather insights from our bite-sized podcasts, grow your network with like-minded peers during the breakout sessions and more to stay on top of the latest digital marketing developments. Learn from regional rising stars of the digital marketing world, and take away quick wins and best practices for immediate adoption and create the digital marketing plan of your dreams.
Virtual swag bags to reset your digital marketing strategy
Get busy with the interactive goodies you'll walk away from DMA 2021. From access to our exclusive DMA 2021 e-book with ALL sessions key takeaways included to limited time only trial on cutting-edge marketing solutions, you will have with you the secret weapon to beat your competitor and lead the charge in this great digital marketing odyssey.
Customise your experience for your convenience 
Whether you're at home, at work, or just getting coffee from your favourite cafe, tune in to learn from your favourite speakers as they answer your burning questions LIVE. If you missed any session due to conflict of timing, we have VOD available. At DMA 2021, we will have you covered with in-depth exchange of three curated themes. Anytime, anywhere. 
Tune your marketing engine with a power-packed agenda
Spread across three themes in three weeks, our agenda will help you to identify new paths to better understand buyer behaviour, and personalise marketing across the customer life cycle and uncover hidden opportunities to level up your marketing practices.
THEME 1
Digital Customer Experience (CX)
Reimagine your connection with your customers and create customers for life with digital transformations that elevate every aspect of the customer journey.
THEME 2
Marketing Analytics
Build personalised touchpoints driven by quality data that trigger the right message at the right time to boost engagement across all social, mobile and e-commerce channels.
THEME 3
Social Commerce
Create a frictionless online shopping experience to cater to the new generation of consumers today by integrating latest digital and optimising direct-to-consumer opportunities.
Whilst many organisations credit COVID-19 for their digital transformation process, the steps are taken because they want to offer customers their signature brand experience despite the physical distance. Organisations who are successful at smoothening the customer's journey at this time are the ones that emerge from this crisis with a running lead.
This can be done effectively only if organisations are collecting the right data and using it in the right way, with or without the help of technological innovations that would, in turn, boost their new marketing channels like Mobile & E-commerce Marketing. Therefore, to cover the breadth of learning unearthed in this unprecedented economic year, we have broken down DMA 2020 into three weeks of structured sharing.
HERE'S WHY YOU SHOULD JOIN YOUR PEERS AT THE LONGEST RUNNING MARKETING CONFERENCE IN ASIA!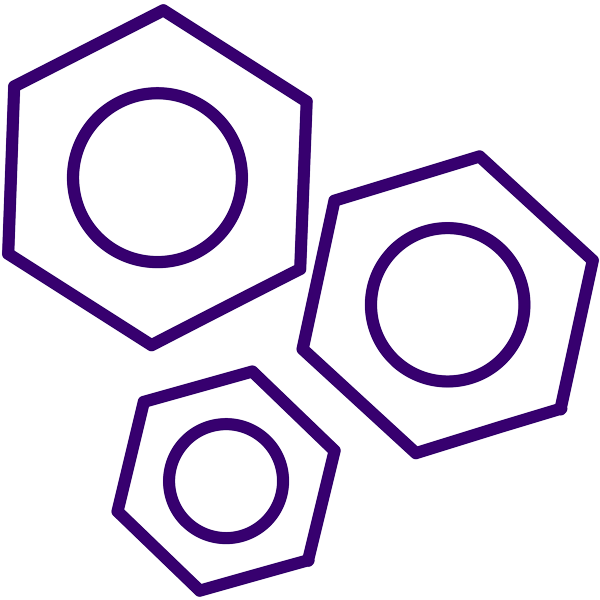 Master the nuts and bolts
of a successful integrated marketing strategy, aligning with your business goals and positioning your brand for success.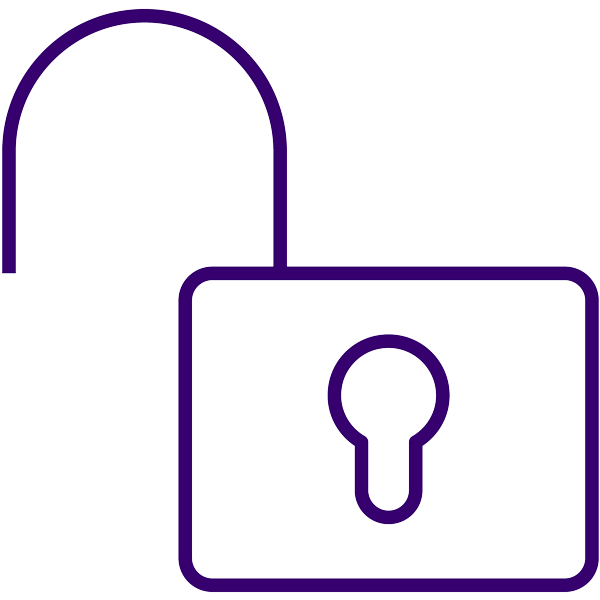 Assess and audit your current digital marketing initiatives
through real-life feedback, discussions and peer-to-peer learning that can help you to achieve your mission-critical priorities for 2022.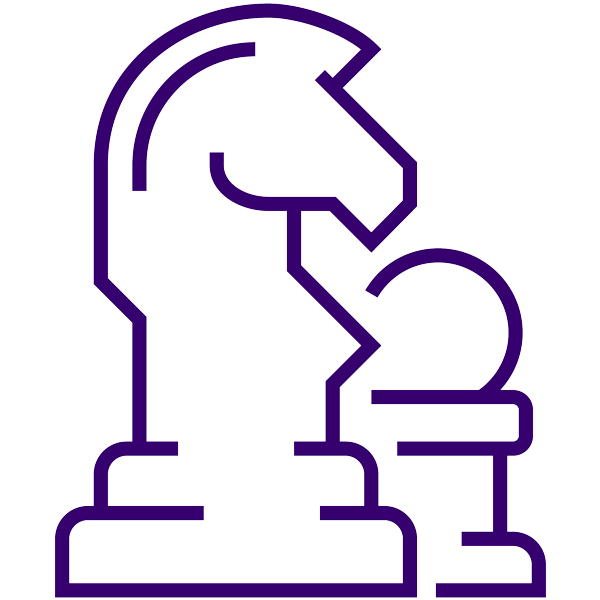 Revitalise your marketing strategy framework
as brand practitioners walk you step-by-step through successful case studies, and discover ways to manage the transition from short-term survival to long-term success.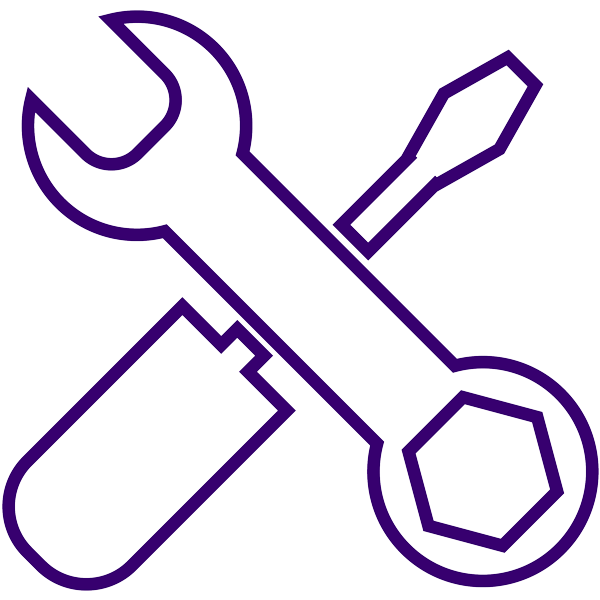 Grow your arsenal of tools, resources and connections
at three-week long of impactful sessions and discover groundbreaking solutions, all in one location – that will transform and boost your business performance.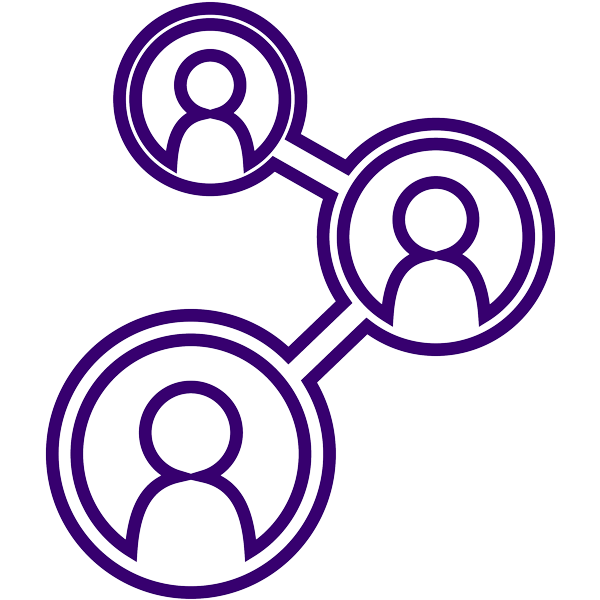 Experience a unique gathering of senior-level, cross-industry marketers
by discovering what's driving success at different types of companies that can inspire and spark innovation at your own.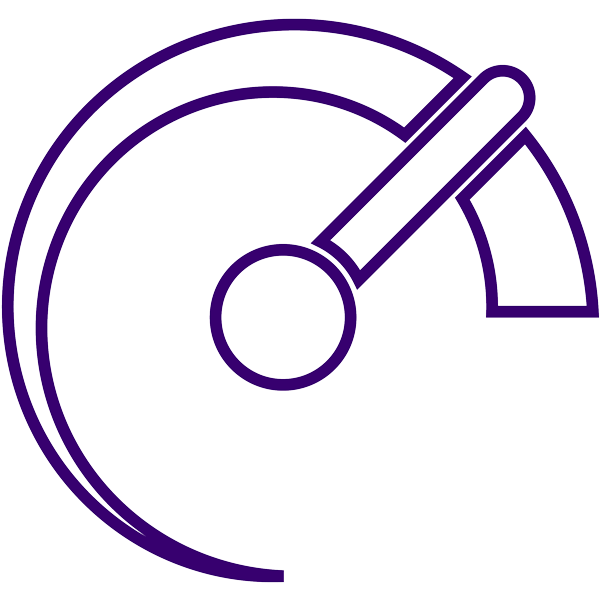 Accelerate your career and your role within your company
by learning to streamline your processes and improve your existing skills and get solutions on shared challenges from industry-leading digital marketing experts.
Could you match up to the highly competitive marketing space?
The world is beginning to pick up the pieces after enduring one of the worst crises of this century. It is not easy navigating through a new reality where consumer expectations are higher than ever, tailored digital experiences is necessary and personalised backgrounds from businesses they interact with online is key to boosting engagement and making sales.
However, if anything, this historic crisis has galvanised new innovations and shifted views on what matters most to people and businesses. With more time spent at home for work and leisure, the Internet has never seen more traffic. This in turn has created new digital behaviours, formed new consumption habits and definitely kept the digital marketers on their toes.
During a series of virtual sessions, our panel of experts will discuss the most pressing challenges marketers face today, including:
Customers' digital needs over profits
Customers are not only always right, but they come first as well. Businesses focused on customer-centric strategy thrive in the long run with increased customer lifetime value and brand loyalty because the relationship is continuously nurtured even after a transaction is complete.
Digital Experiences: An omnichannel approach
Nobody wants to face frustrated customers and blackened brand reputations. It is not only a PR nightmare, but it won't look good in your financial books. Customer service that serves actual needs of the customer and a consistent and seamless experience across all digital touchpoints on websites, email and social media will not only keep your customers happy, but keep them coming back for more.  
Real-time marketing analytics on the rise
Put out the fires immediately on underperforming segments by monitoring digital campaigns on low-latency customer data platform in real-time. Create campaigns that are targeted with defined messaging to make sure the performances are efficiently optimised.
Predictive analytics: Key for marketing accuracy
When you have predictive analytics, you have the answer at your fingertips. With data-driven marketing, predictions are becoming more precise and improved machine learning models will lead to improvements in customer lifetime value and decreased customer turnover.
A boom in mobile commerce
M-commerce, or mobile commerce, has grown exponentially, especially in Asia. It is estimated that 72.6% of internet users will only use their smartphones by 2025. Tap on this opportunity for online retailers to optimise their mobile presence and build a successful future of m-commerce.
Social commerce: The ultimate gamechanger
The pandemic has dramatically accelerated online shopping and social media consumption. Against this backdrop, it has created a perfect storm for social commerce adoption. It is no surprise that the future of seamless shopping experience lies in harnessing the power of data, social media apps and e-commerce.
Powerful Case Studies From
FEATURED SPEAKERS
Our powerful line-up of keynote speakers will help you to expand your thinking and discover new approaches to make smarter marketing decisions to accelerate business growth.
Our full line-up of expert speakers for 2021 will be announced soon – check back for regular updates!
2020 SPEAKERS
Our full line-up of expert speakers for 2020 will be announced soon – check back for regular updates!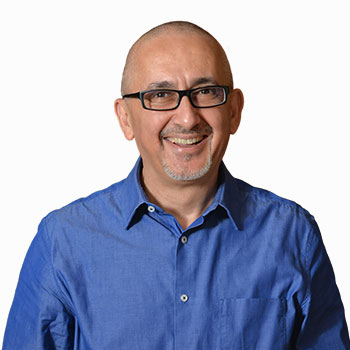 Andreas M. Vogiatzakis
Executive Director
AMVPLUS ADVISORY, Malaysia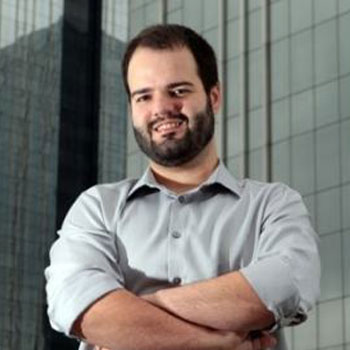 Luiz Barros
Global Marketing VP, Data & Media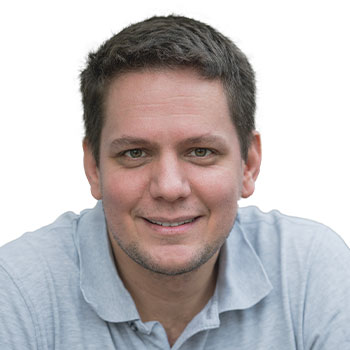 Itamar Benedy
Co-Founder & CEO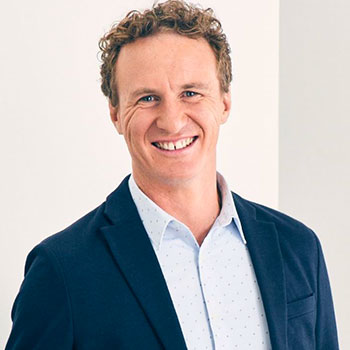 Matthew Gain
SVP, Head of Audible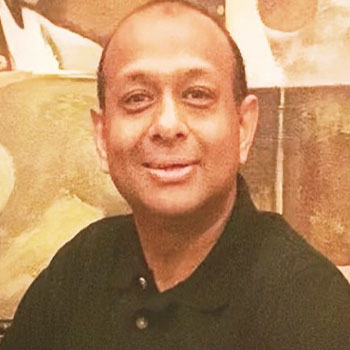 Abhinav Gupta
Head of Channels – Data Analytics & Machine Learning
Amazon Web Services, ASEAN
Don't Just Take Our Word For It, See What Our Past Attendees Have To Say!
"A conference that helps you reimagine the way you do digital marketing."
Digital Communications Officer, German European School Singapore
"Thought-provoking and fresh content delivered by the top key person in industry." 
GM Marketing, Timezone
"A good opportunity to hear and interact with professionals from various industries about their experiences, challenges, solutions and successes." 
Head of Digital Marketing, PT. Summarecon Agung
"A very comprehensive coverage of digital marketing evolution" 
Commercial Marketing Lead MY, Lenovo
"Rich learning and transformative thinking."
Global Brand Manager, RPFC 
"A 2-day conference bringing together the best in the industry for insightful conversations."
Assistant Marketing Communications Manager, Shang-ri La Rasa Sentosa Resort & Spa
"An eye opener and food for thoughts for the marketers - especially being an agent of change in transforming the old school company to digital world."
Brand Manager, Nestle Indonesia
"Amazing, the conference helped us to open our eyes, how another industry like FMCG or tech optimise their digital platform to increase customer experience."
Brand Communications Manager PT Castrol Indonesia
"DMA 2019 is a great platform to learn and network with reputable marketers from various industries."
Asst. Manager (Marcomm), Sunway Pyramid
"Great session with sharing on various marketing elements by industry experts"
Manager, Retail Marketing TIME dotCom Berhad
Understand why this virtual conference is a must-attend!
Top 5 reasons you can't afford to miss Digital Marketing Asia 2021:
Learning made simple
Take advantage of high-level content on optimising sales and marketing, and participate in discussions on product innovation and problem solving curated by a team of experts without taking a day off or leaving the office. 
On-the-go learning: Access anytime
With webinars, there isn't a need for travel; all you need is a laptop, tablet, or smartphone, and this will allow people in different parts of the world to join every session seamlessly. 
Engage and interact
Don't be shy – we want to hear from you. So ask your questions and comments during the LIVE Q&A sessions, and hear first-hand the comprehensive solutions to shared challenges from our panel of experts. 
Learn at your own pace
Suppose the conference timing does not work for you, fret not. With DMA 2021, you will have access to on-demand material during and after the conference, including recorded sessions, information slides and additional reading materials (subject to the speakers' approval for distribution) for up to one month following the event. 
The right insight at the perfect time
Get practical insights on topics that matter to your industry and learn how to deal with these issues in your day-to-day business hurdles by seasoned marketing leaders and solution providers.
View sessions aligned to your role.
WHO SHOULD ATTEND?
DIGITAL MARKETING ASIA 2021 IS BUILT FOR CROSS-
FUNCTIONAL TEAMS AND MARKETING PROFESSIONALS.
It is designed to span all different functions under marketing with a singular focus on digital acceleration and offers dedicated content per role, including:
CMOs, CTOs, CDOs, digital and marketing executives
striving to communicate marketing innovation and strategy
Marketing insights and strategy leaders
wanting to gain critical insights to navigate regional/local market changes and socioeconomic shifts
Marketing operations leaders
leveraging marketing data and analytics to measure success, evaluate the Mar-Tech landscape and identify the solutions that support the marketing organisation
Customer experience and transformation leaders
looking to transform the business towards building a customer-centric organisation
Digital leaders
focused on identifying the right platforms and tools to influence buying, engagement and growth
Looking at creating more buzz about your brand and its products and services? Hungry to drive change in the digital marketing world with thought leadership and dynamic exchange of ideas? Expanding your potential prospects with cross-border leads? Or simply looking at widening your industry network?
The answer is simple: Be part of DMA 2021
We will work with you to create the right pathway for you to meet your business objectives – be it brand awareness, lead generation or growing your industry network to enhance your marketing ventures. Speak to our team today at partnerships@marketing-interactive.com to find out how we can bring you one step closer to achieving your business goals.
10 reasons why you should be our partner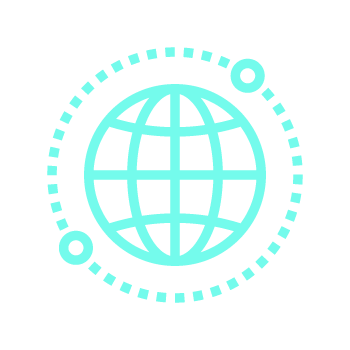 Brand recognition
Bring your brand to life by building solid and sustainable brand awareness. Through our bespoke networking pool, you'll be given access to only the best of the best in the industry with our impressive reach of over 250,000 decision makers and influencers in Asia. Grow your brand love with people that matter:
1,000,000+ digital campaign impressions
500,000+ digital campaign reach
100,000+ email campaign recipients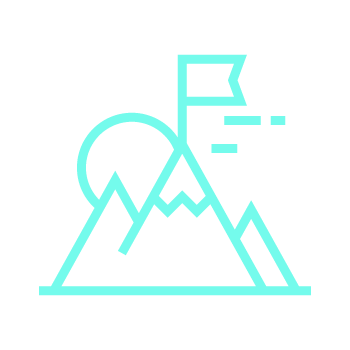 Brand Positioning
Build momentum with our attendees by leveraging features of the virtual exhibition booths with direct interaction with the booth attendees through live chat function and expand your network with a collection of virtual business cards to further engage attendees beyond the conference.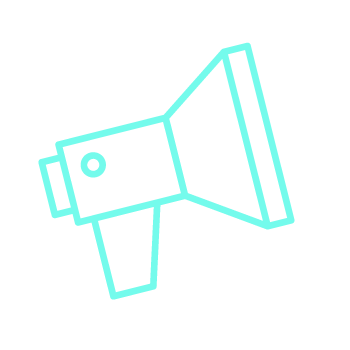 Product Showcase
Show our audience what you're made of with your suite of leading products and services that can empower marketers and business leaders to drive business transformation and high-level performance.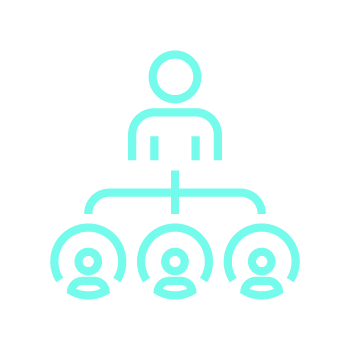 Prospect engagement (Pre and during conference)
Choose your medium. Be it a podcast, micro-workshops, or speaking opportunities. Say the word, and we will make it happen. We are committed to help you reach the next level of your business. Be the catalyst for change to transform businesses and lead the charge in this fast-evolving landscape.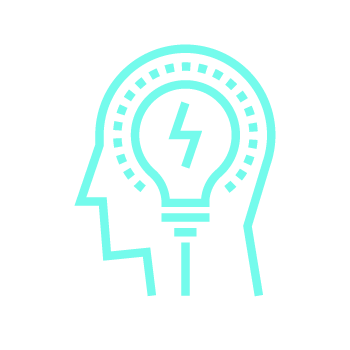 Gain access to leading brand marketers
Our flagship series draws top brands from MNCs, government bodies, SMEs and start-ups from the region who are hungry to grow their digital marketing capabilities and ready to invest in leading technology available in the market.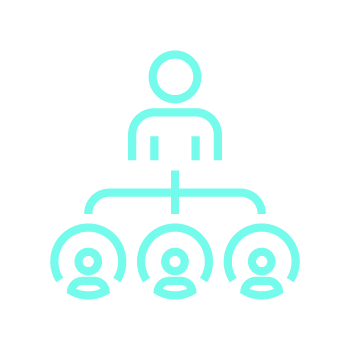 Prospect engagement (Post conference)
We all value the importance of networking. We will arrange exclusive networking opportunities beyond the conference setting with your chosen audience. Bring home the connections you've built that will truly transform your business.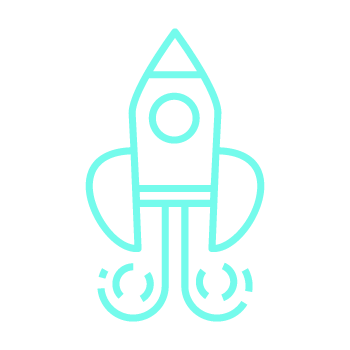 Tap the collective minds on market challenges
Get real-time perspectives from leading marketers and decision makers using community surveys and polls that you will never get access to elsewhere, and understand how your business solution can help them drive towards their commercial goals.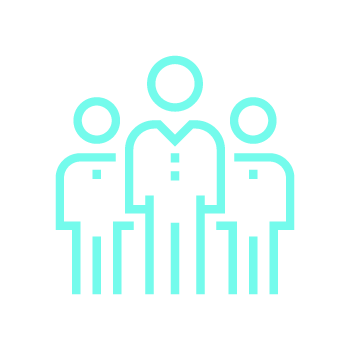 Lead Generation
Generate new cross-border leads and convert prospects beyond your usual market. Claim your piece of the pie in this highly-competitive industry with high quality MQLs by collecting eNamecards at the virtual booths, getting your content materials downloaded and more.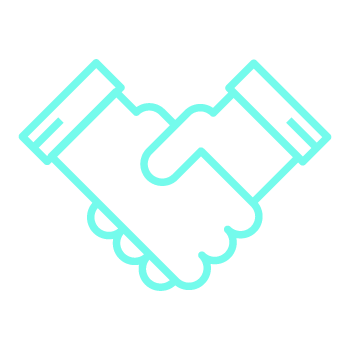 Direct engagement
Participate in meaningful conversations and build strong relationships with your audience on our virtual platform. Take this opportunity to directly see, listen and speak to your customers to deliver results you both want.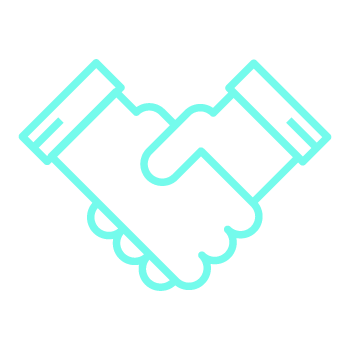 Customisable to your marketing needs
Our priority here is to target your wants and needs. We are committed to deliver value-adding engagement and interactions between you and your target audience, and help you scale your marketing reach further. Speak to us on what you are looking for, and we will design the roadmap for success specially for you.
DMA Related Articles From MARKETING-INTERACTIVE
Stay ahead of news and insights about the people and companies who are movers and shakers of Digital Marketing in Asia.
Click on the link to read the articles.