DMA 2024
STAY TUNED FOR 2024!
SINGAPORE
#DIGITALMARKETINGASIA
SINGAPORE
#DIGITALMARKETINGASIA

Digital Marketing Asia 2023 STELLAR SPEAKERS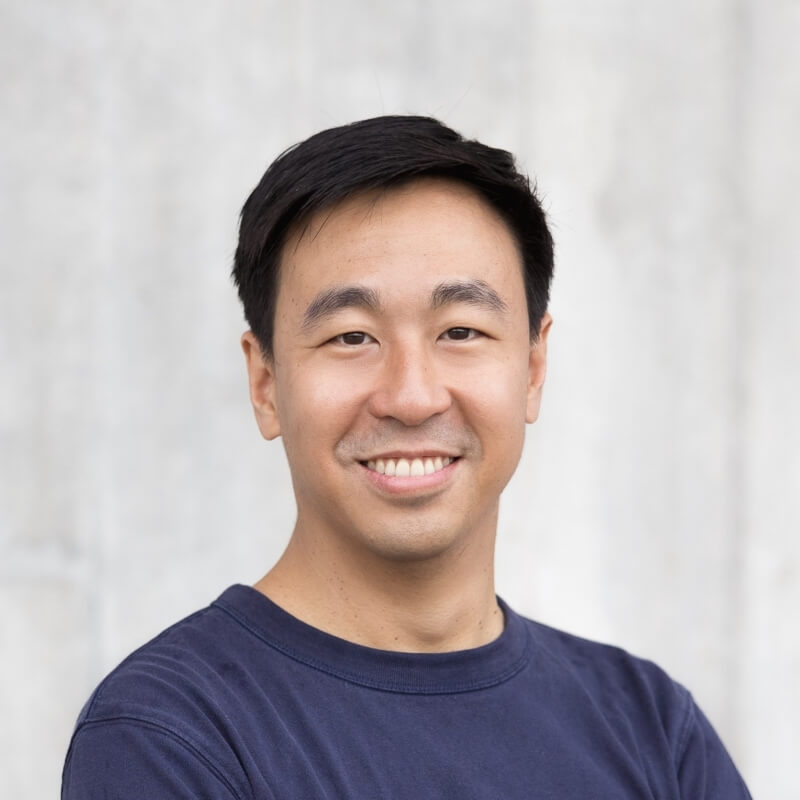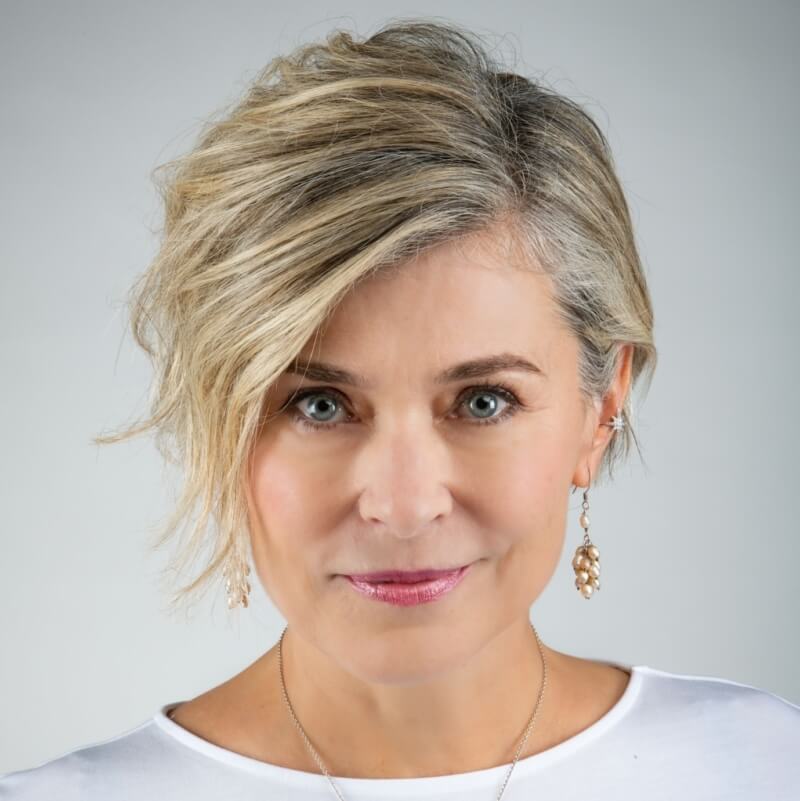 Jana Marlé-Zizková
She Loves Data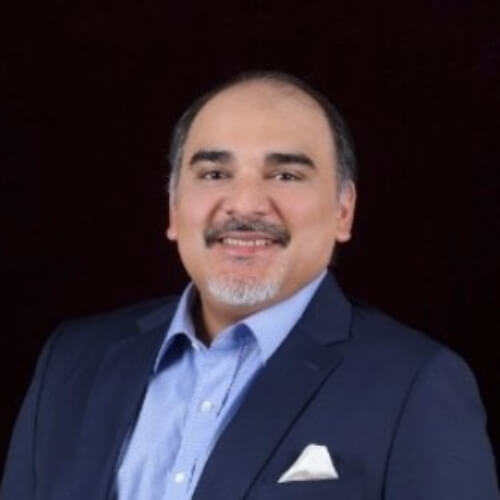 PUSHING BOUNDARIES, UNLEASHING INNOVATION, AND REDEFINING POSSIBILITIES
11 years of Digital Marketing Asia
Witness the convergence of more than 500 brilliant minds from the marketing world as we embark on an exhilarating journey into the transformative trends that will shape businesses of the future.
We understand that the true magic lies in cross-industry collaboration, where collective value surpasses individual efforts. Prepare to immerse yourself in an environment designed to foster connections, facilitate learning, and future-proof your marketing game. Uncover groundbreaking strategies that connect leading brands with their target audiences effectively.
Don't miss this extraordinary opportunity to be part of an unrivalled platform, where marketers in Asia come together face-to-face to forge relationships, gain insights, and engage in thought-provoking discussions across three themes in three days.
Join us at Digital Marketing Asia and seize your chance to thrive in an ever-evolving marketing landscape.
Hear the ravings about Digital Marketing Asia from past attendees!
Customer Experience-Insights & Analytics Senior Lead
Tokopedia
"The event is awesome! The speakers come from various industries who have different best practices. I can learn a lot from them!"
Senior Product Manager
Johnson & Johnson
"Great insights from a good lineup of speakers from across different industries."
Corporate Strategy Executive
DRB-HICOM
"Real and solid insights on topics that matter most during these unprecedented times."
Deputy Chief Executive Officer
Ministry of Health
"Insightful and inspiring to explore and apply these new learnings."
Manager, Communications
PRECISE
"Insightful, delighted with the knowledge sharing from real-life implementations, and definitely well worth the buck!"
Director of Strategic Planning
i-dac Bangkok
"Crucial knowledge during desperate times."
Head of Orion
IPG Mediabrands
"Good topics to prepare for 2023."
Senior Sales & Marketing Manager
Gunung Impian Development
"A very informative online conference."
Digital Marketing Specialist
Vertiv
"Digital Marketing Asia week 2 on marketing analytics is full of new insights and fresh ideas."
Marketing Manager
Singapore Symphony Orchestra
"An informative and engaging programme of events from the world's top marketers."
Digital Marketing Specialist
Maxis E-commerce & Retail
"Good perspectives from various industries. Insightful and actionable items that can be relevant to many businesses."
Manager, Head of Marketing, Multi-Franchise
Cycle & Carriage
"The knowledge shared were very inspiring and full of insights."
Regional Director, Marketing, Asia
Rentokil Initial
"Very insightful, lots of real-life examples!"
Social & Digital Analyst
Wunderman Thompson
"Insightful, versatile, and some sessions were really interesting!"
Digital Sales Supervisor
SEA Olympus Marketing Inc.
"Excellent and brilliant idea to conduct and produce such innovative events like this."
Head of Strategy & Special Projects
SPH
"Good anecdotal experience sharing from various marketers across industries."
Marketing Manager
Sterling Pacific Ventures Corp
"The conference has given me topics and insights to sink my teeth into that are truly helpful."
Operating Principal Marketing
Ekuiti
"Content has been curated with high relevancy to the topic of discussion. Some great examples and insights."
Regional Marketing Manager
SEEK Asia
"Great case studies of how analytics truly powers great ideas and great business results."
Digital Marketing & CRM Assistant Manager
Revenue Valley
"Useful tips and insights from the leaders of different industries."
Regional Senior Manager, Digital Strategy, Brand & Communications
Tokio Marine Asia
"Excellent coverage of customer experience related topics that are very practical and easy to understand."
Senior Manager, Group Branding & Communications
S P Setia
"Very insightful and some ideas shared are game-changing! Excited to share it with the management and implement them in our organisation."
Director, Direct Marketing
Resorts World Sentosa
"Very good insights and learnings from various industries to help trigger rethinking of data analytics approach."
General Manager, Digital Marketing
Dommal Food Services
"Loved the social commerce topic the most, as it the most emerging topic of the year."
Marketing Manager Asia
Crayola Asia
"Good inspiration from different industry perspective. Impressive conference with the leaders and talent from different markets."
Integrated Marketing Manager
3M
"It was a great high-level view on the future of marketing."
Marketing Manager
WeWork
"Fantastic opportunity to learn about how businesses utilise data to generate more targeted and personalised targeting."
SEO Manager
Astro
"I really benefited from the theme 2 (marketing analytics) conference especially topics about how to build first-party data and strategies. Very eye-opening."
Head of Global Digital Media & Tech
FrieslandCampina
"Great event full of insights, and interesting topics. Huge amount of knowledge and personal experiences shared from top industry expertise. Not be missed out."
Operating Principal Marketing
Ekuiti
"Some interesting insights and opinions on social commerce as a whole."
Head of Marketing
Jewel Changi Airport
Well-organised conference with interesting selection of speakers who give breath to the scope"
Head of Sales, East Malaysia
Astro
"'Social commerce was the best theme out of the 3 themes and I learnt a lot from this."
Manager, Strategic Communications
PRECISE
"Great insights with real-world implementations, an excellent conference!"
Marketing Manager
Hyphens Pharma Philippines
"Very relevant in my current work set-up."
Senior Sales & Marketing Manager
Gunung Impian Development
"Wonderful event. The topics and information are relevant and useful."
Need help regarding accommodations for your trip to Singapore?
Reach out to DMA@marketing-interactive.com if you have any queries regarding hotels or flights for Digital Marketing Asia 2024.
The Digital Marketing Asia Community
#Throwback to Digital Marketing Asia 2023