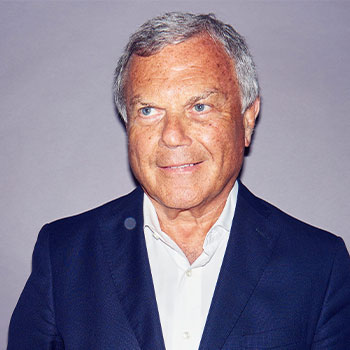 Sir Martin Sorrell
Founder and Executive Chairman
S4 Capital, Founder of WPP
Sir Martin Sorrell is Founder and Executive Chairman of S4 Capital plc, a purely digital advertising and marketing services business for global, multinational, regional, local clients and millennial-driven influencer brands. Started in 2018, S4 Capital plc has over 2600 people in 30 countries, with a market capitalisation of over $2 billion in just two years after merging with MediaMonks and MightyHive to optimise its content and programmatic practice.
Prior to this endeavour, Sir Martin was Founder and CEO of WPP for 33 years, building it from a £1 million "shell" company in 1985into the world's largest advertising and marketing services company with a market capitalisation of over £16 billion and working with more than 200,000 people in 113 countries.
Sir Martin supports a number of leading business schools and universities, including his alma maters, Harvard Business School and Cambridge University and a number of charities, including his family foundation.