Contrend: The Future of Content Marketing
Contrend is a scalable, affordable SaaS solution that harnesses the power of artificial intelligence and machine learning to recommend the topics, styles, formats, tones and images that will convert your audience.
How? Contrend harvests data from numerous content sources, not just from SEO and social-listening metrics. In addition to top search engines, our data partners include YouTube, Alexa, SEMrush, Meltwater, podcast platforms and dozens more.
Tried and trusted by businesses around the world, including KPMG, DBS and Standard Chartered, Contrend can operate in any industry and market, requires limited integration and can be rapidly deployed to help you revolutionize your content strategies, production and reporting today.
Leverage deep data insights and predictive content recommendations to cut through the noise and create content your audience actually wants.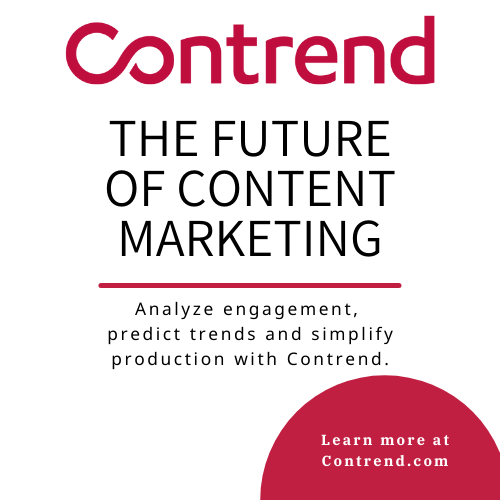 Downloads
Our team's ready to wow you. Start here to see more of what Contrend can do for you.