PRIZM Digital
Based in Hong Kong, PRIZM Group is Asia's specialist in digital marketing, e-commerce, and payment processing technology.
Winner of numerous local and international awards and recognitions, PRIZM Group strives to break conventional boundaries and deliver ground-breaking insights in the digital era by providing one-stop solutions to integrated digital marketing, e-commerce management and operation, online and mobile payment technology.
SAP Customer Experience
SAP Customer Experience is where you'll find the technology to help you get close to your customers and deliver consistently great experiences at every touch-point. Five clouds – SAP Sales Cloud, SAP Commerce Cloud, SAP Marketing Cloud, SAP Service Cloud, and SAP Customer Data Cloud – that work individually and together so that you can manage and transform your relationships with customers. 
To find out more, please visit https://www.sap.com/hk/products/crm.html
APSIS
At APSIS, we believe in enabling great marketing for our customers. As the leading provider of marketing solutions in the Nordics, our goal is to enable and simplify the workloads of our 5000 global clients every day. We do this by creating simple yet scalable tools within digital marketing, including data management, targeted emails, lead management and e-commerce recovery. We also believe in helping our customers evolve and take the next step in their marketing needs. We inspire them with our insider's view of digital marketing trends, and grow their knowledge with our trainings and consultancy sessions.
eMotionLAB
eMotionLAB is an award-winning video marketing agency based in Hong Kong. We have been providing holistic innovative video solutions to a wide range of clients since 2012, including Airport Authority HK, Hong Kong Design Centre, Shiseido and Kerry Logistics and the Government of HKSAR, etc. Storytelling develops a greater importance in presenting information. We create engaging stories by integrating designed content with well- planned strategies. eMotionLAB has won various recognized professional design awards, including Red Dot Award in Germany, Best of Golden Pin Design Award in Taiwan, Successful Design Award in China and DFA Award in Hong Kong.
Explora Consulting
With more than 20 years of experience serving enterprises and SME companies on data management, BI analytics and retail solutions, Explora Consulting provides consultation to clients from different industries to drive substantial revenue growth.
In May 2019, Explora came up with its first-ever data analytics platform – Hummingbird Analytics Platform – which is powered by big data, machine learning and AI technologies, offering a quick-win and plug-n-play solution to help companies access their data and get actionable insights in a timely manner. Being a fast and adaptive solution, Hummingbird enables companies to leverage real-time insights to make informed business decisions.
XGATE
XGATE is a digital marketing agency. At the heart of our proprietary DMS suite consists a diverse range of multi-channel marketing (Mobile, Email, Social & Web) and technology solutions – marketing automation, CRM & loyalty system, data management platform, social media marketing, SMS gateway and BI & analytics module.
Apart from CRM & loyalty management, DMS provides real-time campaign performance tracking, behaviour analytics, reporting; and acts as a social CRM for leads generation and nurturing. Hence, marketers can engage with customers throughout the entire lifecycle journey to optimise marketing ROI and build customer loyalty to grow their lifetime value.
You Find
YouFind is an award-winning marketing consultant who will help you transform your digital marketing and grow your business.
Using big data and AI analytics, we pioneered Hong Kong's first digital audit system so you can gain valuable insights on your industry and find the most effective campaign for your brand, removing all the guesswork in your marketing.
With over 15 years of experience and 150 marketing professionals across Hong Kong and China, 1000-plus global brands such as Toyota, Tiger Beer and MTR trust us in helping them reach their business goal.
Hotel ICON
Unlike any other, Hotel ICON is an upscale hotel in the heart of Tsim Sha Tsui East. Standing as a testament to Hong Kong's creative energy and vibrant arts scene, Hotel ICON showcases work from the city's celebrated designers and the world's most acclaimed architects. Offering the ultimate in comfort and committed to service excellence, Hotel ICON's 262 stylish guestrooms comprise seductive extras. Located on level 9, Hotel ICON's Angsana Spa is a tranquil oasis while the harbor-facing outdoor swimming pool and fitness centre allow guests to exercise while enjoying views of Hong Kong Island's spectacular skyline. Hotel ICON houses three restaurants: Above & Beyond, The Market and GREEN, providing guests with exceptional quality of the food and impeccable service.
Why sponsor?
Customer Experience is the flagship annual conference for customer experience practitioners and marketers, looking to network and learn. Customer Experience will discuss the most critical issues shaping the content strategies today and in the next few years. Supported by a dynamic agenda, designed to stimulate interactivity and discussion, you will meet top marketing and customer experience leaders from the region's largest enterprises and multinational companies, who attend the conference year after year to find business solutions.
Your Sponsorship Benefits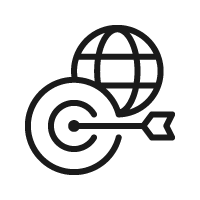 Get in front of your target market
Meet and network with over 240 senior marketing communications practitioners and decision makers.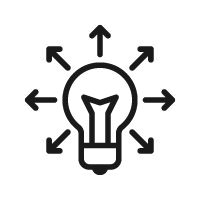 Put your brand in the spotlight
 You can gain extensive exposure and associate yourself with an event positively.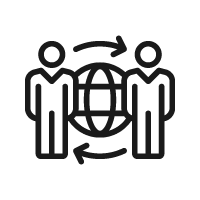 Generate leads and new contacts
More exposure means more interest. More interest means more leads!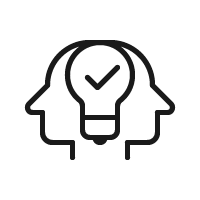 Showcase your product and services
Promote your offering directly to high-profile attendees by exhibiting at our event.