Kadence International
Kadence International is an award-winning market research consultancy. Our vision is to raise the impact of research in the region. When clients approach us for research, they aren't just looking for data and numbers; they are looking for the action and impact that it brings to effect real and lasting results that come only from working with us.
We are proud to be method-neutral, tailoring bespoke research programmes for clients from a selection of approaches and techniques. Our heritage in B2B and B2C means we are adept at blending qualitative and quantitative research and speaking to hard-to-reach audiences.
AGL
A Singapore based startup, AGL is a digital product design agency that practices strategy, design and technology in equal parts. We create digital products for brands and companies of all shapes and sizes. Whether you need to create a new product from scratch, drastically improve a product or give your team an innovative kick, AGL has you covered. We use Design Sprints to compress work that would usually take months into days. We cut the fat out of the standard design process to launch products faster so we can learn from real user data, not guesswork.
From design to code, we can help brands to adapt, grow and lead with any kind of digital product to the best of our agility. True to our name, we help our clients adapt to the ever expanding digital first economy, grow by imagining and building highly-interactive digital user experiences and lead by pushing the limits of design and development to tell stories that evoke emotion. As the antithesis of the traditional design agency, AGL is dedicated to creating the best products and services, without wasting your time or budget.
XGATE
XGATE is a Digital Marketing Agency offering a complete range of multi-channel marketing (Mobile, Email, Social & Web) and technology services. We provide enterprise class SMS gateway, marketing automation, CRM Management and Data Analytics through our proprietary Digital Marketing Service Platform (DMS); which also integrates big data analytics and loyalty management in a single environment.
In addition, XGATE also offers creative design, apps development, system integration and technology services to our clients. With XGATE, businesses can engage with customers throughout the entire lifecycle journey to optimise marketing ROI and build customer loyalty to grow their lifetime value.
Founded in 2004, XGATE is one of the leading Digital Marketing Consulting/Services Company within the APAC region and operates from locations such as Hong Kong, Macau, Guangzhou, Chengdu, Shanghai, and Singapore.
Why sponsor?
Now in its seventh year, Customer Experience is the flagship annual conference for customer experience practitioners and marketers, looking to network and learn. Customer Experience will discuss the most critical issues shaping the content strategies today and in the next few years. Supported by a dynamic agenda, designed to stimulate interactivity and discussion, you will meet top marketing and customer experience leaders from the region's largest enterprises and multinational companies, who attend the conference year after year to find business solutions.
Your Sponsorship Benefits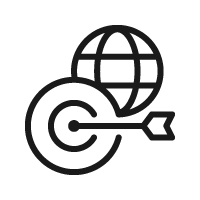 Get in front of your target market
Meet and network with over 240 senior marketing communications practitioners and decision makers.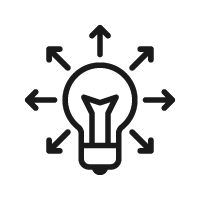 Put your brand in the spotlight
 You can gain extensive exposure and associate yourself with an event positively.
Generate leads and new contacts
More exposure means more interest. More interest means more leads!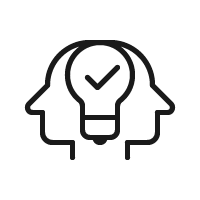 Showcase your product and services
Promote your offering directly to high-profile attendees by exhibiting at our event.